EdgeVerve Systems Limited, a wholly-owned subsidiary of Infosys, has been positioned as a Leader and a Star Performer in the PEAK Matrix® assessment for Task Mining Products in 2023 by Everest Group, a leading global research firm. This recognition is a testament to EdgeVerve's consistent growth and expertise in Task Mining.
EdgeVerve's process intelligence platform, AssistEdge Discover, offers enterprises advanced task-mining capabilities. It provides insights into optimization, automation potential, and user efficiency. The platform integrates seamlessly with process mining, RPA, and AI technologies, ensuring businesses derive maximum value from digital transformation initiatives.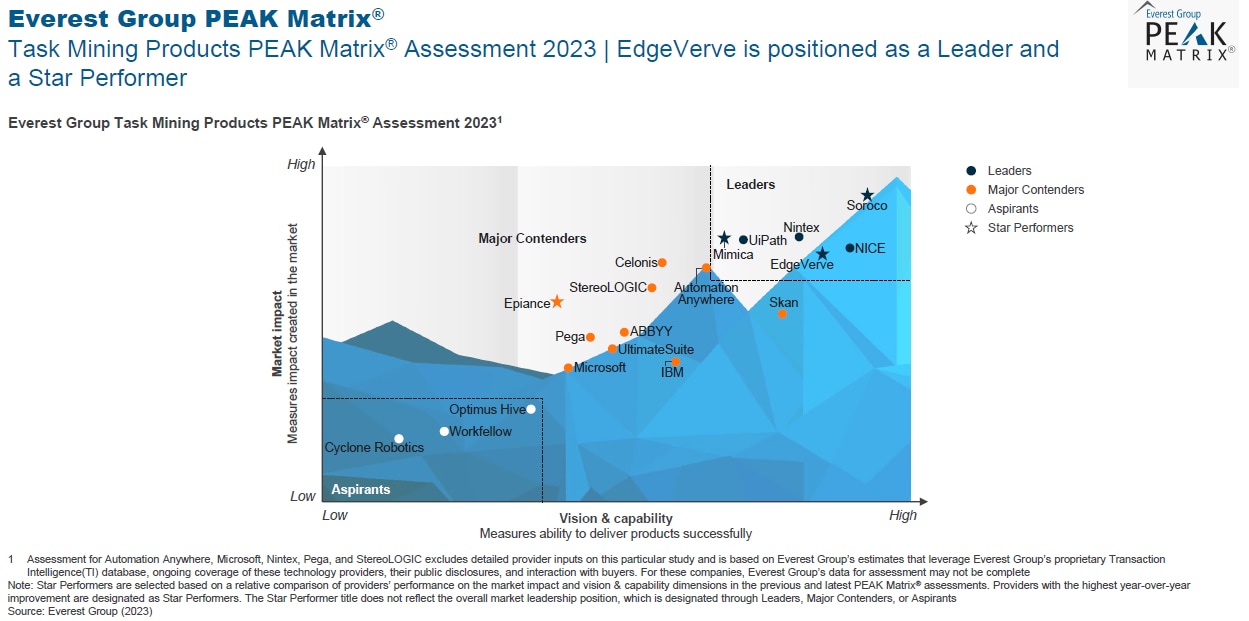 Key features of AssistEdge Discover include:
AssistEdge Discover has proven its effectiveness in real-world scenarios. It has been a preferred choice for organizations aiming for a data-driven approach to automation, where AssistEdge Discover has been instrumental in delivering an automation blueprint and prioritization matrix for maximizing automation opportunities.
For more details on EdgeVerve's capabilities and the full report, refer to Everest Group's Task Mining Products PEAK Matrix® Assessment 2023 or visit EdgeVerve's official website.