Bringing intelligence to automation program enables End-to-End (E-E) automation and opens new horizons in terms of the kinds of benefits pursued. The value of Intelligent Automation (IA) is moving to core company metrics like sales or Customer eXperience (CX) and IA is increasingly a part of larger transformation programs.
Thus, the ability to automate more of the end-to-end processes is a top priority for customers.
---
50% see the value of end-to-end automation tools to achieve meaningful process optimization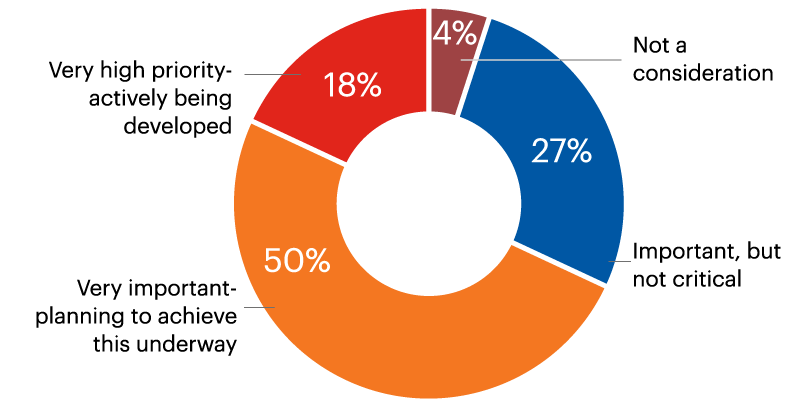 ---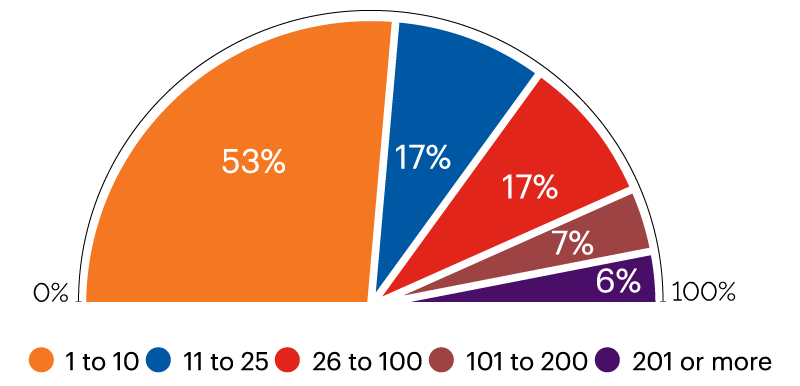 But most customers (53%) have 10 or less bots deployed, and few have more than 100 bots
---
What are the barriers organizations face in scaling automation?

---
Capabilities offered by existing automation platforms to power end-to-end automation

---