Introduction
Robotic Process Automation today is no more an unchartered territory for enterprises. Deterministic automation has captured the low-hanging fruits of manual operations; however, lack of embedded automation and AI has failed to deliver potential benefits of enterprise automation.
RPA solutions have definitely evolved since deterministic automation, with the help of extendable AI to address contextual actions, but what is still missing is a native capability to continuously learn, recommend and automate use cases, without enforcing users to engage with a new technology platform.
Consulting firms such as Deloitte, EY are strong proponents of establishing an Automation Center of Excellence before enterprises venture into the adoption of a new tool for automation. A CoE may give a holistic view of RPA implementation, define criteria to shortlist processes for automation and metrics to measure RoIs.
Although advanced automation solutions such as AssistEdge offer out-of-the-box capability to define the above governance structure by providing process mining, automation, and analytics over a cohesive platform, the automation journey has still been human-triggered.
The Pivot to Embedded Automation
RPA is now being looked at as a strategic solution rather than a tactical implementation to gain immediate cost reduction benefits. Therefore, it is imperative that automation goes as an embedded, non-intrusive and partially-invisible component with enterprise applications.
Enterprises rely on a software center or cloud to distribute certified software with employees. With embedded automation as a packaged offering against each application, users will invariably learn about the automation possibilities against processes built on available apps. Another advantage of having plug-in-based capability distribution is not all workstations can support a monolithic automation suite, but with an embedded automation plug-in, a user will have the option to publish a probable candidate for automation to cloud for review and configuration.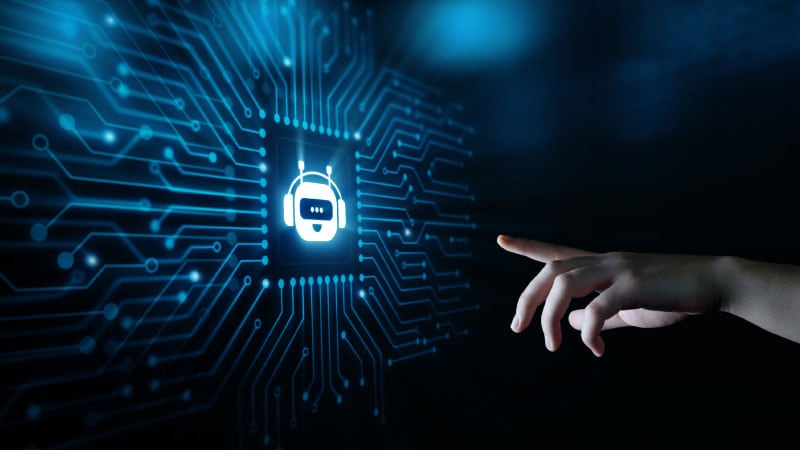 The traditional approach of disseminating the value of automation has been establishing CoE, conducting information sessions on tools and methodologies, defining criteria, and working closely with operators to evaluate the fitment of automation tools to processes. With a focus on automation scalability, solutions are being relooked to make the platform citizen developer friendly; however, every new application support by an RPA tool demands retraining of members. An embedded automation plugin to apps in focus will encourage users to explore automation, while at the same time allowing invisible AI to understand possible patterns in a transaction. The AI component will not just monitor and identify automation use cases, but also continuously recommend newer opportunities for automation as the engine learns and acquires new capabilities from the cloud.
Retail applications predominantly operate out of web browsers or mobile apps; however, enterprise applications, due to secured VPN, have been monolithic applications and, for one of these reasons, were not user friendly. Today, the technology platform for enterprises and retail is converging due to secured SaaS infrastructure, ensuing demand for seamless and effortless automation. Automation & AI today is seen as a packaged solution that can instantly convert manually intense operations to headless automation. That said, a cohesive automation platform such as AssistEdge will be able to let citizen users manifest these expectations via a SaaS platform for process mining and one-click automation configuration of processes, cloud-based contextual knowledge base, and deployment to fast-track the automation journey. As part of making the platform more obscure, while being available as a 24×7 enterprise assistant, automation platforms must now come embedded with all leading enterprise applications and must try to build seamless process automation, with limited need for an automation studio.
AssistEdge Platform – Benefits and Capabilities
The AssistEdge platform currently offers extensive recording capability across process mining and automation, saving numerous hours in process configuration. With plug-ins for EdgeVerve's line of solutions – Finacle, TradeEdge, and major enterprise applications such as SAP and Oracle, users will be able to immediately convert manual interaction to these apps to a digital worker that can operate as headless automation or as a digital assistant.
Enterprises today wish to have a one-stop-shop for all automation. For instance, with embedded automation, a Finacle user will be able to automate tasks that demand core banking data to be manually submitted to revenue management applications via embedded plug-ins of AssistEdge. With native AI capability, the plug-in will continuously monitor missed tasks that could be automated and generate benefit forecasts as MIS. On approval from the management on an in-built low code platform, the AI engine will automate and publish the task to a remote server, pleasantly surprising the user on the next round of process execution by auto-shrinking the manual engagements, while offering an Automation Singularity platform for human-bot interaction. The continuous monitoring and recommendation engine eliminates the need for an idea-pool, which is entirely built on user feedback and requires extensive analysis to generate possible automation benefits. The embedded automation is one key solution for enterprises to visualize RPA and AI at scale.
Not just has the technology been converging for enterprises and retail, so is the business model, wherein today's enterprises want to invest on demand to better manage the impact of the economy. Herein, plug-in-based embedded automation will let enterprises closely monitor the automation adoption per users, and witness AI driven scaling of operations.