Read how Process Discovery helps improve team efficiency during the COVID-19 Pandemic
Amid the spread of COVID-19, which has officially reached a pandemic status, most of the global organizations have rolled out mandatory work-from-home policies to ensure business continuity. Keeping client deliveries intact by allowing employees to work from home is the new business norm. While it significantly helps save long hours of commute and provides an opportunity to be with near and dear ones, it also imposes a new set of overheads for many of the employees, in terms of staying on task in a new environment as well as maintaining the productivity level.
To improve efficiency and productivity, organizations have enabled virtual mechanisms to connect with the team. In-person collaboration is essential to keep the team motivated and is necessary for creativity and innovation. Employees are also encouraged to:
Accurately logging the information mentioned above is a burden for each employee, and auditing them at an individual level is probably a daunting task for the management too. Automated process discovery, while discovering process nuances at its core, is the need of the hour in these challenging times.
These process discovery products capture all the digital interactions (such as keystrokes, mouse clicks, and copy and paste data) made by an employee with different enterprise and web applications. The data captured at this granularity form a base for the necessary audit and adherence reports as well as automatically helps generate attendance and productivity views of departments and individual employees. Below is a glimpse of a login-logout adherence report and application interactions trend.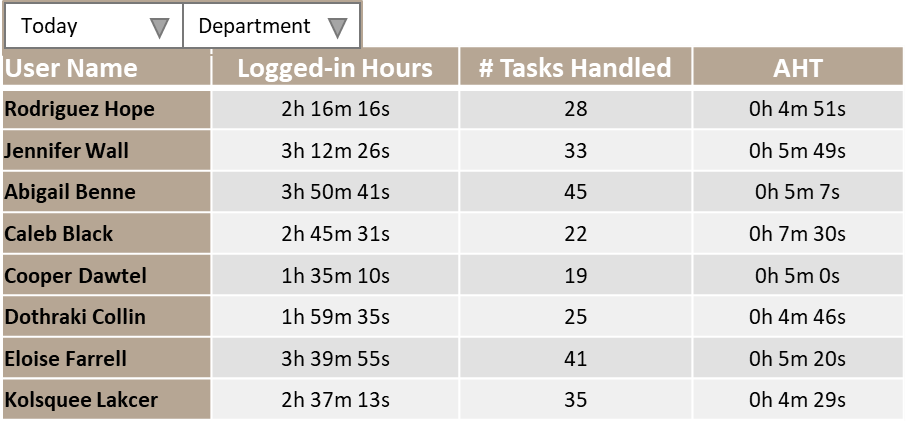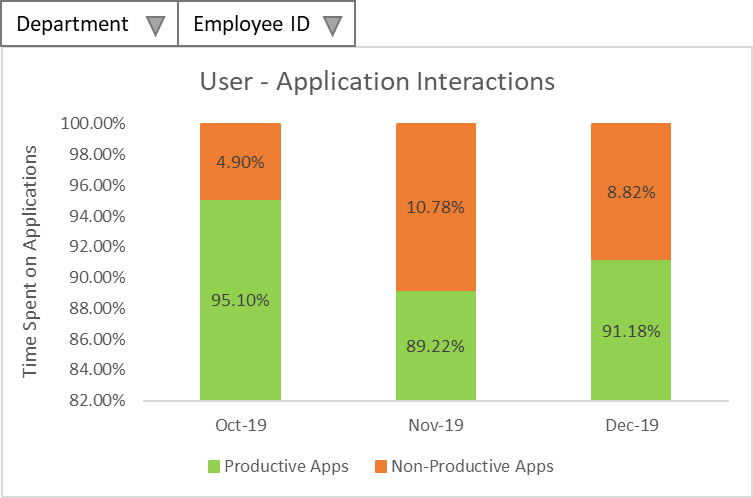 Since these insights and adherence reports are backed up with the empirical nature of the captured data, it will also help accelerate approval efforts, which will ultimately:
AssistEdge Discover is a leading process discovery product that captures and leverages user's digital interactions to create business process maps and transformational insights that aids organizations in process improvement, automation, and efficiency. Powered by empirical data, the outcomes are free from human biases providing a powerful foundation for operational excellence and continuous improvement.
When are you automating the attendance and productivity tracking in your enterprise for remote workers?