From being a mere support function to becoming a strategic partner in an organization, procurement is surely going through a huge transformation. Technology holds the key to unlocking the ability of procurement to propel enhanced performance, strategically consult and drive innovation across the supply chain.
However, the path ahead for procurement analytics is not without its difficulties, despite the clear possibilities it offers. The 2018 SAP/ Ariba Global CPO survey1 identified analytics and data quality as the largest roadblock to procurement efficiency. Concerningly, the Infosys Portland 2017, Asia Pacific CPO2 survey indicated that, while technology is the fastest growing priority area for CPOs, less than 40% were confident of the success of their procurement technology plans. Working in an organization where there is no data-driven decision-making culture could imply that we have little faith in the reliability of the data at our disposal. The organizational priorities will then dictate the specific objectives to drive procurement's adoption and use of analytics.
Improved technology convergence, richer information sources, and enhanced company models give a route forward. To enhance actionable insights, most of the issues faced by existing procurement analytics solution fall under two main categories. To succeed, each solution must be addressed, namely: organizational readiness, information quality, team capacity, and technology deficiencies.
Data collection and analysis will be useless without clear objectives. Data and analytics must develop beyond spend analysis in a procurement-specific context. CPOs have to spend as much time creating new data assets as they take advantage of existing ones. Three Key elements are required to realize the readiness of an organization adopting such a solution.
Organizational Challenge #1: What does Value mean to an Organization?
Many companies use "value" as a synonym for "cost reduction". As important as cost reduction is, a wider variety of value levers are controlled by leading procurement organizations that assist companies boost income and lower risk. Actionable insights from supply chain and procurement data give CPOs and their teams the ability to better apply force to these levers. The key to acquiring these insights is an analytics solution that can find and leverage the right data.
A procurement analytics solution provides value based on how well procurement organizations can identify opportunities to:
With such large quantity, range and speed of information being generated, customers need to automate business processes to guarantee that information is accessible for efficient assessment. However, purchasers may experience difficulties in automating distinct business processes owing to the prevalence of legacy systems. To tackle such issues, one should invest in technologies and systems that can provide real-time data recording capabilities to implement analytical solutions.
Organizational Challenge #2 – How to enable Data Quality?
While analytics can perform sophisticated functions, the final insights obtained rely heavily on the nature of information supplied as inputs. The information captured by distributors may differ, making it vital to correctly define data points for analytics software. Although most software providers assist buyers in filtering and utilizing data for insights, they might later find it difficult to judge the data insights provided by the solutions.
Ideally, an organization has a robust master data management; however, procurement teams do not typically have this luxury, so their analytics solution must contend with:
In addition, the amount of information produced internally and externally is larger than ever and continues to expand steadily, across the stakeholders. Much of this information has the potential to help CPOs boost various business process efficiency, manage supplier risks and improve savings.
Organizational Challenge #3 – Can teams read and convert insights?
Even if a procurement function has a robust approach, the ability to identify value levers, clarity in data, and analytical capacity is often scarce within the team. It is anticipated that a procurement analyst will combine the skills of a data scientist, a data visualization specialist and an expert in the procurement category to obtain, recognize and visualize ideas. Analysts with this unusual mixture of talent are often prompted rapidly; therefore, procurement features tend to provide inconsistent in-house analytics.
While wider analytical functions may exist within organizations, they lack the procurement skills necessary to obtain actionable ideas. The challenge is even higher in smaller organizations where, in addition to their periodic projects and duties, individual procurement team members are also supposed to do this.
A procurement analytics solution's goal is not to show information in aesthetic, user-friendly dashboards. Its aim should be to identify actionable ideas that move forward and bring value to the strategy of an organization. A procurement function struggles to concentrate its analytical resources without a clear approach to deliver value to its organization.
Technological Challenge – Are Procurement Analytics Software smart enough?
Because of a number of shortcomings, procurement analytics solutions have come short in consistently assisting CPOs and their teams to derive value from their information.
Even if the organization is well prepared, prevalent deficiencies of the current alternatives are invariably short of expectations. These weaknesses include:
Always Value Actionable Insights
With many businesses struggling to make sense of their information and generate value with their big data investments, the promise of actionable insights sounds great. While we would be pleased to get as many insights from our data as possible, not all takeaways are actionable. With some insights, we may not understand what to do and therefore choose to disregard them.
A solution for procurement analytics must be designed to provide actionable thoughts. That is, to provide specific key insights into the organization that defines value areas. To support the delivery of the procurement strategy, it must move beyond generic historical spend dashboards.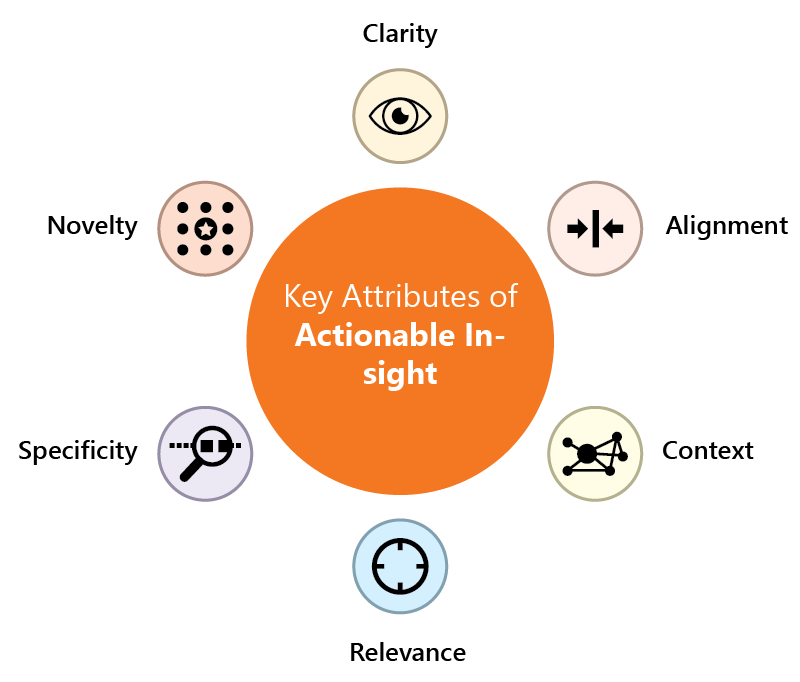 Predictive and prescriptive analytics assist, and drive organizations forward as analytical maturity rises. Using external information sources and more sophisticated (predictive) technology, organizations will be more proactive in addressing value regions rather than adopting more reactive methods of descriptive and diagnostic analytics.
In short,
Large-scale procurement automation procedures are increasingly generating large quantities of information that can bring fresh insight into the company, helping them better comprehend the evolution and adaptation of supply chain. However, as data quantity increases, observation and analysis simultaneity becomes a necessity, but exposes the danger of trade-offs with data processing velocity between reliability and information depth.
Procurement analytics will therefore need to create 'intelligence' not only based on prior findings, but also on ideas gathered from understanding continuing trends and situations linked to subject matter. Intelligence's role is not restricted to forecast. The main aim of addressing future occurrences is, after all, to shorten the lead time to the action.
We have covered more on this in our latest whitepaper on "Demystifying Procurement Analytics". Download it today to learn how to overcome procurement challenges.
1 – SAP Ariba CPO Survey 2018 – What's the Next Big Thing in Procurement
2 – Infosys Portland Survey 2017 – The Changing Face of Procurement