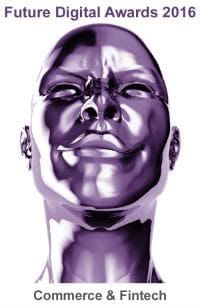 Juniper Research, one of the leading analyst firms in the mobile and digital tech sector announced the winners of the Future Digital Awards for Commerce and FinTech 2016. Infosys Finacle's Omnichannel Hub was declared a winner under the category "Digital Banking 2016- Best System Solution". Every year Juniper Research identifies organizations that have made outstanding contributions to their industry, and are positioned to make a significant impact in the future.
Digital Banking 2016- Best System Solution
Modern Technology is radically changing the way banks interact with customers and do business. Today, customers demand their interactions to be truly omnichannel. Finacle Omnichannel Hub is an enterprise-class channel management solution that empowers banks to offer seamless and consistent banking experience across channels. The solution helps banks to enhance customer experience by delivering consistent real-time information and continuity of sales and services across channels. It enables customers to navigate seamlessly across channels without losing the transaction context.
On choosing Infosys Finacle as the winner the Jury said – "The company has invested significantly in expanding its offerings to include an end-to-end business solution via innovative service offerings and building core intellectual properties. EdgeVerve's Finacle Omnichannel Banking solution offers comprehensive digital banking capabilities across channels enabling unique personalization capabilities for customers."
Andy Dey, President – Customers & Operations, EdgeVerve on winning the award: "Digitization of the world is changing the way banking is done. Banks globally are focused on getting their digital transformation right to sustain and grow their revenues in this dynamic environment. To help banks achieve the digital transformation successfully, we have built the industry's most comprehensive and advanced digital banking solution suite. Today, Finacle solutions are powering digital transformations for banks in 94 countries. This award further reinforces our leading position in this space."
Click here to access the complete list of award winners
The awards are decided by a panel of expert judges based on a number of criteria, including: Product features and user benefits; Innovation; Commercial partnerships; Commercial launches; Certification and compliance; Potential future business development.