---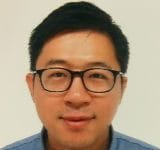 Ethan Wang
Product Manager, Infosys Finacle
It is the second time that Monetary Authority of Singapore (MAS) hosts the Singapore FinTech Festival on 13-17 November 2017. Last year, over 10,000 tickets have been sold. This year it's even bigger – more than 25,000 participants from over 100 countries. It is open for everybody from Fintech ecosystem to participate, be it a start-up, technology company, investor, financial institution, research institute or innovation professional. It is so far the largest fintech event in the world.
A role model
It is just one proof to back the fact that Singapore has become a truly global fintech hub. According to a study from the Global Fintech Hubs Federation this year – 44 global fintech hubs have been reviewed – London and Singapore come out on top, based on an analysis of "local market facts, figures and future trends as well as an index performance score that determines the ease of growing a fintech business in each hub".
Talents have been attracted from all over the world. Ex-bankers, UX designers, technology enthusiasts from the South East Asia, India, USA, Europe, China and even Israel have been gathered in Singapore due to the appealing business opportunities, not to mention the benefits of low tax and tremendous funding support from the Fintech ecosystem.
MAS itself made significant efforts to push Singapore into pole position in the global fintech space. A number of initiatives have been implemented or initialized: open architecture framework, cyber surveillance and information sharing, a national KYC utility, and Project Ubin. MAS has made itself a sandbox environment to experiment new technologies such as blockchain and AI. For instance, MAS and the Hong Kong Monetary Authority will jointly develop a cross-border platform for trade finance using distributed ledger technology.
Singapore has become a role model for government to play a catalyst role for innovation.
A truly global hub
The most valuable company in the world by now is Apple. The most valuable company in China is Tencent. Both are digital firms. It is not the same in South East Asia.
In November this year, DBS Group has pushed past Singtel to become Southeast Asia's biggest company by market capitalization. It reaches S$63.94 billion ($47.5 billion) – smaller than Ant Financial from China, the largest Fintech in the world, has an estimated business value of $75 billion.
The success of DBS is no surprise to investors – it worked very hard on adopting a "digital to the core" strategy. Yet it also indicates another fact – digital firms, startups and Fintech in South East Asia still have the space to grow bigger. Despite the encouraging stories of Lazada and Grab, it is an undeniable fact that Singapore with 5 million populations might be a small market for many Fintechs.
However, as a country with limited resources in technology and talents, Singapore has built its outsized influence on the world as a hub of global finance in the past thirty years. With the help of policy, regulator, and most importantly the supporting ecosystem, Singapore is well ahead of the curve and is reinventing itself into a center and hub for financial technology innovation.
Singapore has become a hub for Fintech startups. Many Fintechs based in Singapore are doing business in South East Asia, India, and expanding to the rest of the world.
Singapore is also a hub for Fintech investments. Looking beyond ASEAN, companies from China, Japan, and Silicon Valley are actively investing in Singapore to ride on the trends of Fintech. MAS reported that up to USD $2 billion was made available to Fintech startups at the annual Singapore FinTech Festival Investor Summit.
Singapore has also become a hub for innovation centers set up by consulting firms, digital firms, and multinational banks. For instance, KPMG in Singapore has launched KPMG Digital Village last year. Visa has launched their first Innovation Centre in Asia, located in Singapore in 2016. Its peer, Mastercard, has opened its largest innovation lab space here in Singapore in 2017.
Fail fast, and fail cheap
The "too big to fail" theory asserts that financial institutions are so large and so interconnected that their failure would be disastrous to the greater economic system. On the other hand, it indicates how sensitive it is for the word "failure" in banking.
However, failure is exactly what will happen – quite often many times – in the fintech world. I personally have met a founder of a blockchain startup and this is the third blockchain company that he started – he failed the first twice. I have also met a startup CEO that recently shifted his business focus from P2P payment to P2P lending – and he is moving to a new strategy again to survive.
The fintech festival is not just about good news and success stories. If spending lots of time doing chitchat with people in the event, they are actually also talking about failures and importantly – how to learn from failures. During different panel discussions, "fail fast, and fail cheap" is a popular advice to banks, and any other organizations that are determined to invest in innovation. It is a change not only in mindset but also in infrastructure and process – proper sandbox environment might be required for fintech experiments. MAS has made it clear in their presentation:
"It's something that the financial sector and the economy as a whole needs a lot more of a spirit of experimentation."
The storm continues
A year has passed since we published an article 3 Lessons Banks Can Learn From the Singapore Fintech Ecosystem. The Fintech storm gets stronger in Singapore this year. It is easy, with all the optimism and hype about Fintech in digital medias and newspaper articles and the mushrooming number of conferences on the topic, to think that Fintech ecosystem goes well.
Of course, every ecosystem is different and unique. For Singapore, the development of Fintech ecosystem is driven by a mixed factor of regulation, business and technology – and very importantly digital (on the other hand, we see lots AI happenings in China this year). Singapore is better positioned than most of other Asian countries to cash in on an increasingly digital world. Singapore was ranked 6th out of the 135 countries in the Enabling Digitalization Index. Lots of Fintechs have been developed based on the unique character that Singapore holds as a global financial center – for instance, robo-advisor to automate a scalable wealth management services, and blockchain to optimize the efficiency of trade-finance activities.
Fintechs in Singapore is still a place of many harsh realities and it might yet dent the ambitious growth prognoses. However, despite all different concerns, the city-state has been ranked #1 in The World Bank's Ease of Doing Business study for the last 10 years. Hundreds of fintechs have been founded or expanded their business in Singapore in recent years, and the number still grows very fast. With an evolving FinTech landscape that is rapidly maturing into the mainstream, Singapore has a solid head start and significant advantages over many other countries, and it wouldn't be a farfetched prediction to assume that in due time Singapore will take on the mantle as one of world's fintech capital.