---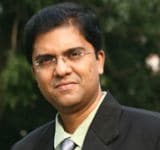 Pramod Krishna Kamath
Lead Product Manager & Product Strategy, Infosys Finacle
Truth be told – my 5 year old son is a fan of "Pokémon Cartoons". He would ask me or my wife to type the relevant text in google and then watch the episodes on our iPad. Seeing that he was getting hooked onto this a bit , we would periodically refuse to type .Then suddenly one day , we saw him ask Google "Hey google show me Pokémon cartoons" !! And lo! In a click he was watching his favorite stuff.
What he had achieved was "self-service" – cut out the intermediary agent i.e. elders at home and got the thing done himself! There are several lessons from this on customer experience in the digital age.
When one thinks of Customer Experience in banking, quite so often the focus is on interface technologies which are touted as promoting "friction free" experience. Yet truly delightful customer experience requires a systemic view of processes and needs to be thought through end to end.
A whole new wave of technologies such as Robotic Process Automation, Natural Language Processing (NLP), Artificial Intelligence (AI), Chatbots, Speech recognition etc. are maturing rapidly opening up new possibilities for banks.
Investments in these technologies are expected to increase at a rapid clip. Forrester estimates that investments in Artificial Intelligence will hit $48.5 B by 2021, meanwhile investments in Robotic Process Automation will be around $2.9B by 2021.
In this paper we attempt to dwell into how banks can leverage these emerging technologies to deliver truly delightful customer experience.
Customer Experience in the Digital Age
Banking relationships tend to be 'sticky'. If you have a salary account with a bank, you are more likely to opt for loans /deposits and other products from the same bank. This has led to banks focusing more on business product features as compared to Customer Experience. Indeed, C-suite executives (CxOs) would be more inclined to fund a project that has tangible revenues attached as compared to a project on customer experience with no guaranteed visible outcome.
A potent mix of regulations such as Payment Service Directive 2 (PSD2) -Europe or Account number portability –India (enabling customers to easily switch), rising customer expectations and a wave of new technologies is however at the doorstep and can cause significant alterations in customer behavior. A meaningful response from banks is in order and this requires banks to approach this often neglected topic with a disciplined and cohesive approach.
In the new world, where banking products are more or less comparable, customer loyalty can only be guaranteed by consistent and superior customer experience. (And yes, it is different from customer service). Indeed in today's digital world, a great customer experience can provide banks a competitive advantage that elevates and supplements great products and services.
Faced with the customer experience question, the impulsive reaction would be to create that new app or revamp an existing application with a shiny front end. Truly delightful customer experience is however all encompassing and extends much beyond the user interface.
Defining Great Customer Experience
A great customer experience provides customers access to products and services on demand, everywhere and consistently. It adopts a self-service approach wherever possible and encourages processes that are straight –through in nature i.e. require little manual intervention from backend teams.
The STP Mantra
You can't improve something that you can't measure – while "number of clicks" and "words typed" are traditional ways to measure customer experience, they do not provide a holistic measure of the customer experience. A good starting point for banks is to measure the percentage of processes which are STP (Straight through process) in nature. Over a period of time this percentage has to move upwards. This methodology can also be used to report progress to CxOs who want to see quantifiable improvements for $ spent.
But what are tools that enable banks to have higher STP processes? The next section delves into details on this aspect.
A Model for Customer Experience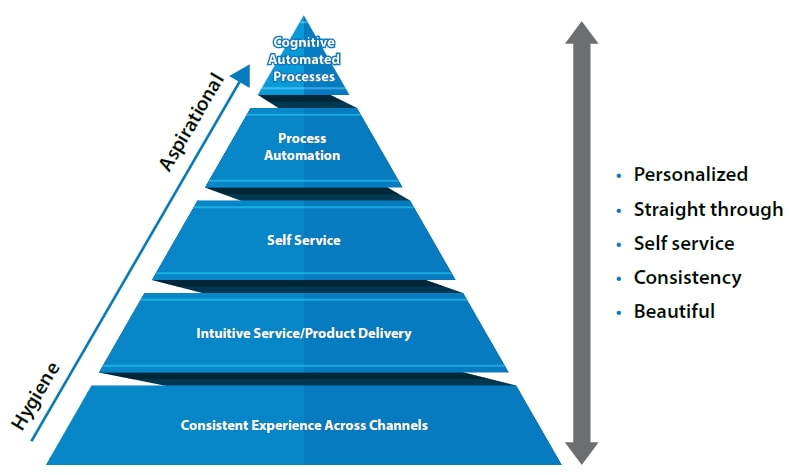 Fig 1. Dimensions of customer experience
Banks seeking to provide a superior customer experience need to adopt an approach that addresses 5 dimensions of customer experience.
Consistent Customer experience across channels

Customers interact with the bank through multiple channels. Having a consistent experience and access to services and products across channels is a Hygiene requirement. Customer preferences and personalization features need to be consistent across channels. For this Validations, rules and Application Programming Interface (API) configurations on services accessed across channels need to be consistent. Omni channel hubs and frameworks such as Finacle Omni Channel Hub helps banks set up common rules, validations and APIs across channels providing a seamless and consistent user experience. e.g. ICICI Bank uses Finacle Omni Channel Hub to provide a rich and consistent user experience across Channels.

Intuitive Service /Product delivery

This area relates to "User Experience", a term that is frequently confused with "Customer Experience". Intuitive service delivery requires a seamless User Experience.
This can be facilitated by investing in intuitive screen layouts and simplified user interfaces. The customer must be able to access features and functionality with ease, in the least amount of clicks, and must not be required to spend time searching how to get a particular task done.

Measuring the "Click score" (# of clicks required to access functionality for each process) and "Type count" (number of places the customer is required to use the keyboard) is good way to start getting quantifiable data on how good the user experience is. Industry leaders typically allocate 7-10% of development project cost to user experience. In case your organization does not have an allocated budget for User Experience , it maybe time to start thinking what percentage of development cost must be allocated to this area.

User experience is amplified by use of frictionless technologies such as "Voice Banking", "Biometric authentication" and "Touch" (instead of Type) interfaces. The focus of these "user experience amplification" technologies must be to eliminate the need for a customer to "type" anything to achieve a desired result.

Further, unstructured search and Recommendation engine functionality can be used to reduce the "click Score" and create a "personalized" experience.

Proper thought needs to be put to find which interaction technology is made available for which service e.g. Voice banking is probably the most friction free form of interface technology, however, customers are unlikely to issue commands to inquire on their account balance in public places.

Self Service

Let's face it, customers do not want to go to a branch or speak to a call center executive to get small clarifications or tasks done. From a bank's perspective, these channels represent necessary operating expense to provide customer service. Given the expenses involved, banks need to graduate these channels to providing more sophisticated services to customers. Menial tasks such as a password reset or interest rate inquiries need to be exclusively in "self-service" channels.

Chat-bots, virtual assistants and Natural Language Processing (NLP) interfaces provide a mechanism where customers can get answers and clarifications on banks' services and products.

For example, Capital One's chatbot Eno uses Natural Language Processing (NLP) and Natural Language Generation (NLG) to render conversational services to customers
Further utilities such as online password reset promote "low touch" service to customers and promote self-service.

Analyzing call center /branch data on services provided can provide pointers on which services are needed to be catered to by chat-bots, virtual assistants and utilities.

Promoting self-service can be a key lever to reduce costs of service delivery.
McKinsey estimates $65B in service delivery costs can be saved by use of Chatbots alone across Financial services industry.

Process Automation

So, you have sorted out the customer touch points, have a great user interface, have cross channel consistency, have chat-bots and virtual assistants. Are you now in the promised land of great "Customer experience"? Probably not, as an end to end process view is required. Remember the goal is to have a high percentage of transactions flow end to end in STP mode (i.e. with little or no manual intervention).

Robotic Process Automation (RPA) replicates the actions of humans operating computer systems to run business processes. Processes eligible to be automated through RPA need to be rules-based and repetitive, and will generally involve processes running across a number of different systems. Customer on-boarding is a good candidate for RPA as it involves quite a few process steps and systems. However, each of these steps are predictable and are generally rule based.

In general, high volume processes present a stronger business case however one can consider low volume processes for RPA if accuracy is crucial.

Two sub-categories of Robotic Process Automation (RPA) exist:

Attended RPA: Automation that interacts in real time with humans who initiate and control robot tasks, often embedding functions within apps.This category is generally associated with front-office, agent-led activities.
Unattended RPA: Automation that replaces a complete human function in a 'lights-out' "batch-oriented" manner, creating a virtual workforce. This category is generally associated with back-office activities.

Using an engine such as AssitEdge and have mapping the right process can help banks achieve higher STP in their process landscape.

For example, ICICI Bank has deployed RPA in over 200 business processes across functions, over a million transactions are processed by robots

Cognitive AI aided processes

Customers want personalized products and services. Artificial Intelligence enables banks to deliver 'personalization at scale'. Also applications of AI in the middle office and back office function can help banks achieve a higher degree of STP processes.

Artificial Intelligence (AI), is an umbrella term for a machine's ability to imitate a human's way of sensing things, make deductions and communicate.

Robots in RPA will do exactly what you tell them to do, and they will do it exactly the same way in a repeatable fashion. This is great for rules-based processes where compliance and accuracy are critical. However, for processes with an element of ambiguity, AI is the appropriate technology to use because it can manage variability and, most importantly, get better at it over time through its own experiences. Examples include cases where the inputs into a process are unstructured or where there are very large amounts of data.

Another example is PayPal, that leverages machine learning, to identify legitimate & fraudulent transactions among millions of transactions.

A lot of middle office and back office processes can be automated with cognitive, self-learning processing that is made possible by AI. Indeed even customer interfaces such as chat bots can be powered through Cognitive AI and hence the impact is pretty much across the board.
Mapping Technologies to the Customer Experience Principles
As is obvious from the above, it is not about investing in one technology or the other. Each of the technologies outlined above are inter-linked and are all essential ingredients in the recipe for a "Delightful customer experience".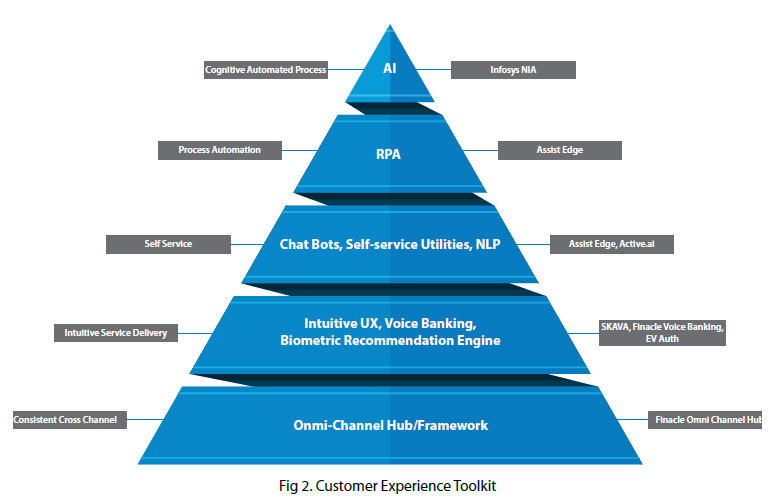 The technologies listed above tend to form a continuum, which means, while one can invest in parallel in all of them, investing in one might either accelerate or reduce the need for the other.
E.g. Fragmented applications at the bank drive Robotic Process Automation, hence system modernization can reduce the need for it. Similarly, self-service channels and Natural Language Processing (NLP) interfaces will reduce the need for background RPA tasks. Organizational context therefore plays a critical role in driving impactful change.
Conclusion
Customer Experience is not about focusing only on the superficial user interface. It requires banks to take into account the 5 dimensions of user experience outlined in this paper with a view to promoting self-service and straight through processing. The opportunity for banks to deliver a delightful customer experience is bigger than ever as several enabling technologies outlined in this paper are rapidly maturing. Leveraging the right technology for the right problem set can help banks deliver a delightful customer experience which can serve as a competitive advantage in today's digital world.