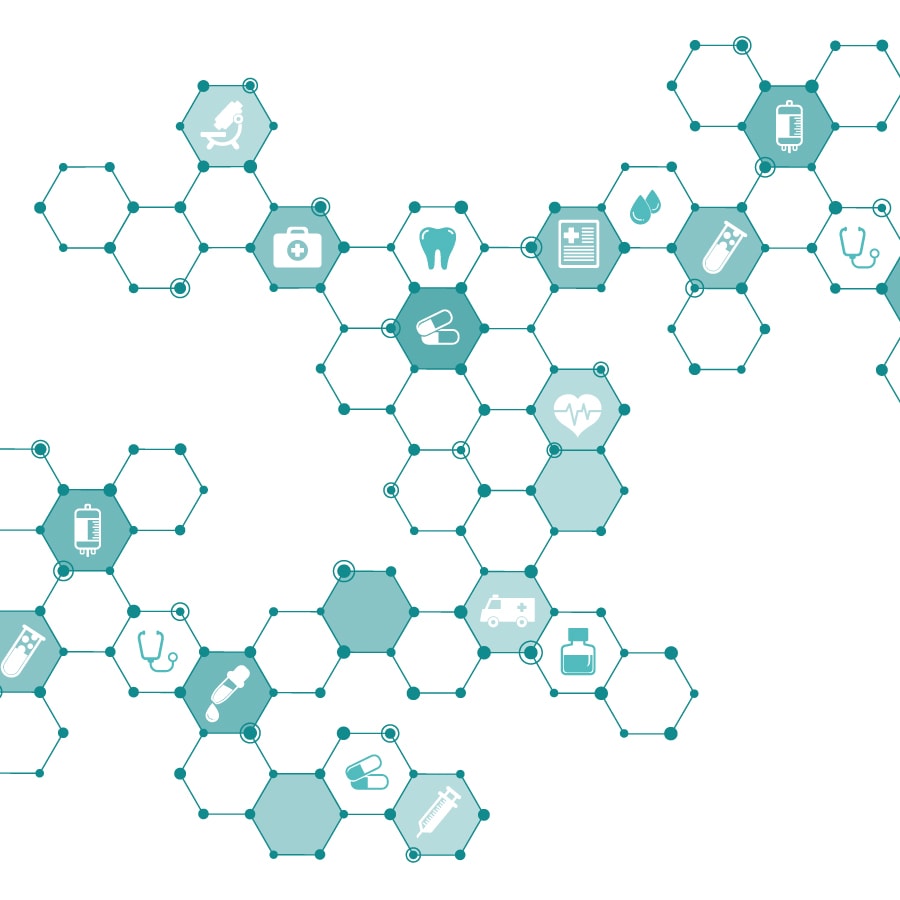 Technology has always played a significant role in healthcare disruption. Innovation is an everyday affair with pathbreaking discoveries happening across the world. Despite rapid innovation, healthcare is facing many challenges related to systemic issues and changing market dynamics. These include:
Rising consumerism:

Increased use of smartphones, mobile apps, eCommerce platforms, and IoT devices have changed the patient, payer, and provider interactions, increasing the demand for better and personalized experiences.

Preventable medical errors:

Research

1

suggests that there are over 43 million medical injuries or error every year that are avoidable. These preventable errors create liabilities for hospitals and could cost patients their lives. For instance, over a period of 6 years, between 2011 and 2016, misdiagnosis and surgical complications cost New South Wales, Australia, public hospitals over $262M in damages

2

.

Medical information explosion:

Research

3

estimates that medical knowledge will double every 73 days in 2020. This makes it next to impossible for medical practitioners to keep up with the latest medical literature, leading to the spread of misconceptions based on dated or incorrect information.

Slow diffusion of correct medical knowledge:

A 2015 article

4

states that less than 14% of new scientific discoveries become a part of daily clinical practice. It takes such findings over 17 years, on average, to be accepted. It takes around eight years for a drug to reach a stable level of prescription and approximately 3.5 years to be withdrawn, in case it is found to be unsafe. For patients, new medicines offer fewer side effects, fewer hospitalizations, improved quality of life, increased productivity, and importantly, extended lives
Fragmented and siloed healthcare systems, changing regulations, and limited digitization are key contributors to these challenges. Digital technologies can definitely plug systemic gaps making healthcare more connected, organized, and resilient. Digital technologies can also make it easier and more cost-efficient to meet regulatory challenges without compromising data accuracy.
Creating a better healthcare system with digital transformation
Adopting digital technologies can benefit the healthcare system in many ways. Some of these include:
Given the benefits of digital transformation, it's hard to believe that the healthcare industry is relatively low on digital maturity – being ranked almost last in a 20155 survey.
The industry, even now, continues to lag in this transformation.
However, investments in digital technologies are on the rise, and industry players need to embark on their digital adoption journey strategically. The need of the hour is to take a planned and incremental approach that is also aligned with an organizational change management journey.
The way forward
Embracing digitization to create intelligent and integrated healthcare systems is the only way forward for healthcare companies to stay relevant to customer needs and thrive despite complexities, uncertainties, and cost pressures. What's needed is a predictable and consistent approach to transformation to boost the success of the digital journey. Are you ready to take the first step?