Summary
The transformation of the insurance industry requires a strategic combination of AI and smart data-driven technologies that will help continuously innovate, build competitive advantage, and adapt to the evolving digital landscape. Let's take a closer look into the future of insurance.
The insurance industry is at an inflection point in its evolution. As a highly regulated sector focused on robustness over innovation, insurance has typically been quite resistant to any significant changes, but technology is changing that rapidly. As with virtually every industry today, the potential for intelligence-driven transformation is seismic.
With insurance, we are witnessing a seemingly serendipitous intersection of technologies set to drive its future. The rise of connected devices and the consequent explosion of data, the proliferation of open-source systems, developments in cognitive technologies, and advancements in physical robotics are coming together to act as a catalyst for systemic reform.ⅰ Machine learning, deep learning, neural networks, computer vision, and natural language processing can power various innovations such as document processing, chatbots, affective computing, and even integration with IoT and smart devices.ⅱ It is no surprise that there is palpable excitement for AI in insurance in my conversation with prospects, clients, and peers.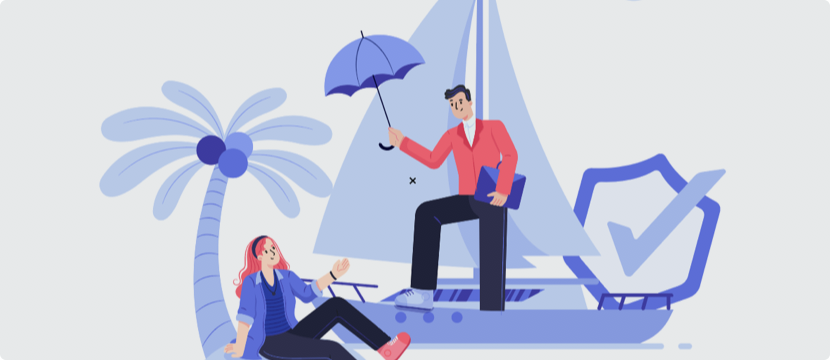 Reinventing the industry one process at a time
Some processes are readier than others to be optimized, while others may have a longer lead time, but could generate more value once adopted. Let's look more closely at some of the insurance use cases for AI-led transformation.
Claims processing is a task fraught with manual intervention on both sides of the fence – the insurer and the customer. Customers frequently submit claim applications in various unstructured data formats, which insurance executives then sift through and process, making for an unwieldy and error-prone system. Through different document capture technologies that are miles ahead of OCR and other recognition alternatives, AI can change that by injecting intelligence into a traditionally manual process. Customers are usually in a position of discomfort when making claims, and any improvement to their experience can drive a substantial improvement in the experience and consequently in their loyalty. Insurance organizations are also always keeping up with changes in regulations and compliance, requiring staff training and system updates. Still, with AI, simple modifications can mean that documents are analyzed in line with the latest regulations, ensuring a seamless, secure, and compliant claims process, not to mention the exponential increase in speed.

Extensive manual intervention remains a theme in the insurance sector, and besides the unnecessary costs and inefficiency, it also risks error. Usually, quotes are sent over email (and sometimes even fax) after being calculated manually. Policies are again bound manually with endorsements requiring additional manual effort. In an intelligent ecosystem, however, algorithms compute a quote based on a wide range of factors, including real-time external data. Additionally, AI-based systems can offer multiple quotes and product options, generating upselling opportunities for the provider and even creating all documentation. With the benefit of continuous learning, intelligent systems can also learn which products and price points to recommend to specific customers, increase conversion rates, enhance customer satisfaction, and improve the bottom line.

The data explosion I refer to earlier in this piece is the exact reason why underwriting could use a facelift. While the skill and experience of underwriters remain essential, access to intelligence could help them make better decisions. Consider the case of data from connected vehicles being used to alter the risk profile of the insured dynamically based on choices of route, driving settings (self or manual), or even weather. Equally, the rise of wearable technology offers a whole new paradigm in intelligent healthcare insurance, motivating users to reach goals such as lower premiums and helping companies make more intelligent pricing and policy approval decisions.

Documentation is of paramount importance in the insurance industry, given the need for the highest governance standards. Using intelligent tools to create documents doesn't just eliminate manual effort but creates an indexed and searchable repository of information that users can find at speed. Today, AI and automation technologies can generate complex policy documents without error, reducing costs, increasing efficiency, and ensuring security.

Unlike the other use cases in this list, customer service is not specific to the insurance industry. Still, perhaps it is even more critical given the consumer's situation during most interactions. Intelligent analytics can give providers access to a wide variety of insights that can empower customer service teams to deliver exceptional experiences. Although some providers may cite legacy systems as a challenge for adopting intelligent platforms for customer service, the market offers a great range of thin intelligence layers that sit on top of existing systems with no need for rip-and-replace, instantly creating an intelligent organization capable of better service.
Moving ahead with intelligence
The idea of intelligent transformation is not without its challenges. Leaders cite manual business processes and legacy systems as roadblocks. Other obstacles include:
The lack of skilled talent (internal and with vendors).

The absence of proven successes in the insurance industry.

Inadequate planning that leaves digital initiatives further down the priority list in favor of other work.
Loved what you read?
Get practical thought leadership articles on AI and Automation delivered to your inbox


Loved what you read?
Get practical thought leadership articles on AI and Automation delivered to your inbox
The problem, equally, is one of mindset, where people see digital as an end as opposed to a means, setting projects up for failure. Adoption remains the first step, but it is doomed to fail without specific use cases in mind.ⅲ
Enterprises looking to begin their journey should work with partners capable of demonstrating sectoral expertise and consulting capabilities. They must also complete an honest assessment of their organization's maturity and readiness for such change. Perhaps the time is ripe for introducing a new leadership role with the mandate of spearheading AI and automation projects substantiated by business cases.