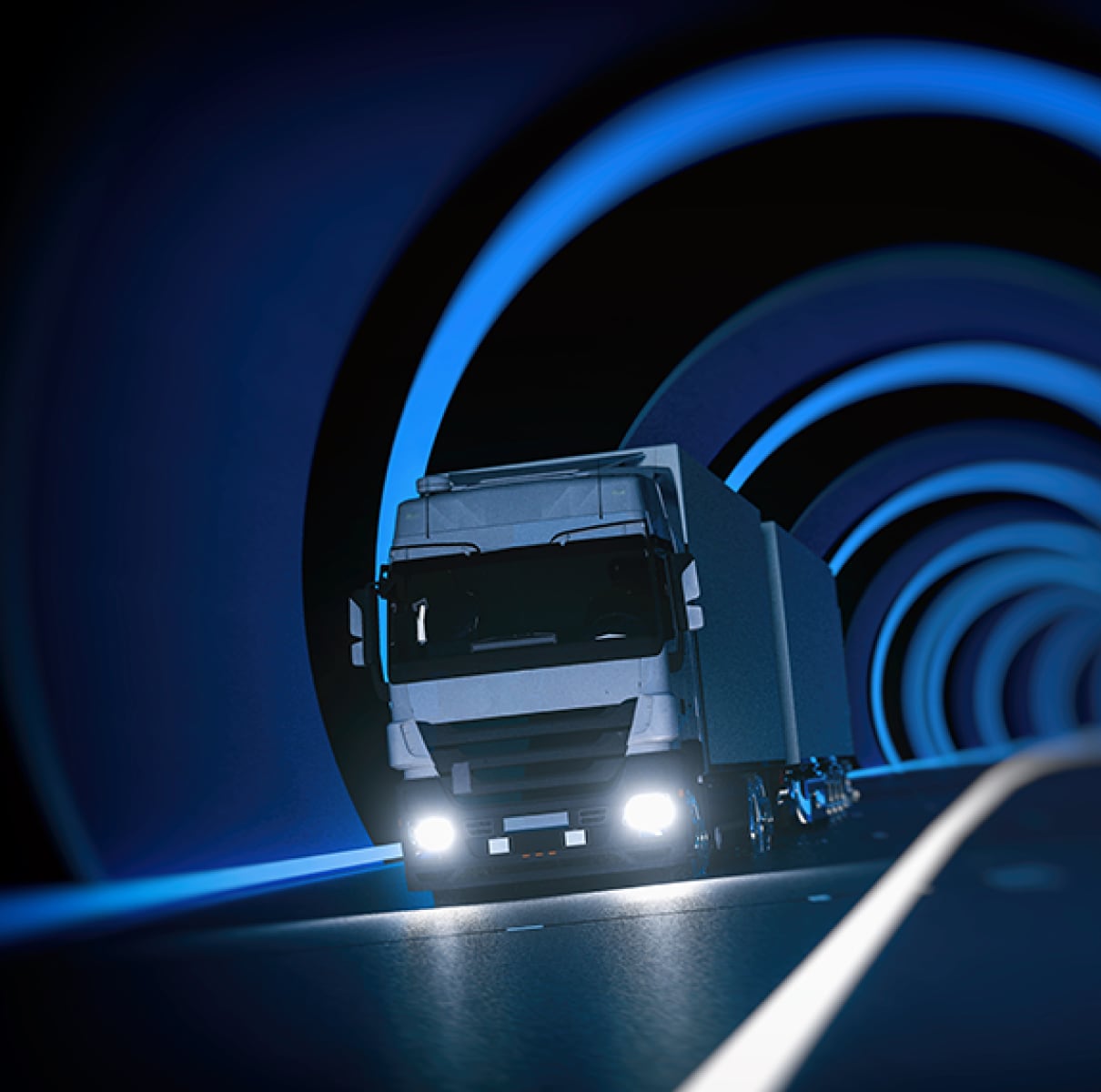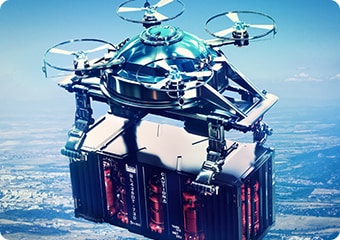 Global supply networks are under tremendous pressure, especially in the retail and consumer goods (CPG) industries. As they face unprecedented demands and rising consumer expectations, global supply networks rapidly evolve to deliver more convenient, faster, and frictionless customer experiences. This is where a connected Value Network helps drive greater efficiency, agility, and responsiveness. Read on to learn how replacing traditional linear chains are delivering greater value and building the supply chain of the future.
Throughout the pandemic, global supply networks faced a barrage of problems, particularly in the retail and CPG industries. Ongoing demand fragmentation, the ensuing supply chain disruption, and a renewed focus on resilience and flexible distribution have spurred enterprise leaders to rethink how supply chains work.
In two years, successive lockdowns triggered a spike in e-commerce adoption, and trends show little sign of receding even as the pandemic abates.1 With the onset of demand fragmenting from stores and shopping districts to individual households, the goalposts have well and truly shifted for demand planners everywhere. And as fulfilment expectations skyrocket, brands need help to fight an onslaught of logistical challenges. Reports show that global retail stockouts rose an unprecedented 325% between 2019 and 2021, leaving store shelves empty and consumer loyalty eroded.2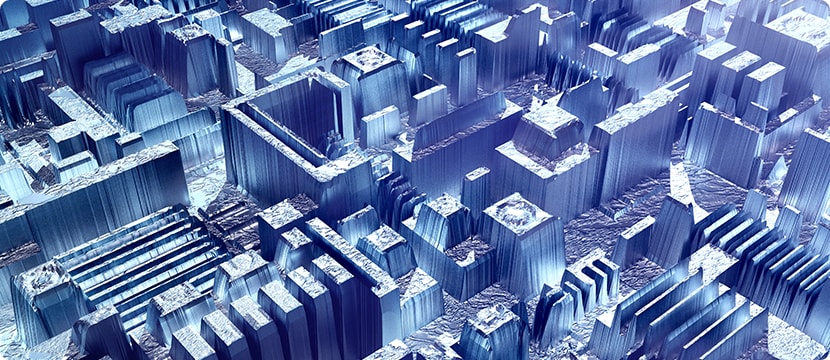 Supply chain leaders should demand more from digitalization
Lack of real-time supply chain data can mean more than occasionally delayed shipments. In markets like the US, where 73% of shoppers altered brand preferences amidst COVID-fueled retail disruption, a poor response to evolving consumer behaviour can heavily impact the enterprise's bottom line.3
Given the scale of the disruption, it's obvious that supply chain leaders have earmarked demand planning, supply planning, and inventory optimization as core areas for digitalization in the coming years. But intentions aside, many in the industry are still playing catch-up.
Gartner surveys show that 70% of supply chain executives need help to align strategy and execution plans, partly due to the need for more data visibility across the value chain. In addition, most supply chains today still use legacy tracking tech and manual processes to manage their operations, especially in developing economies. With digitally connected systems, extracting insights from fragmented databases across the value chain is efficient and effective. A new strategy is needed.
How connected enterprises build more intelligent, more resilient supply networks
Discarding linear supply chain models in favour of an 'always-on,' always-connected ecosystem of manufacturers, warehouses, logistics partners, and distributors can go a long way towards easing the shock of volatile demand swings. But this approach means deploying integrated platforms to monitor, process, and share data with every ecosystem participant.
To create a foundation for the future supply chain, enterprises need to rethink how they use AI to amplify human potential and retool systems to support cognitive operations while harnessing the agility and resilience of value networks. This includes,
Using automated ETL and computer vision to scan and digitize data from documents quickly
Creating real-time data visibility and info-sharing capabilities for every stakeholder within the supply network
Taking an automation-first approach to operations, reducing human errors, and boosting efficiency
Leveraging AI to extract insights that accelerate and enable data-driven decision-making at every level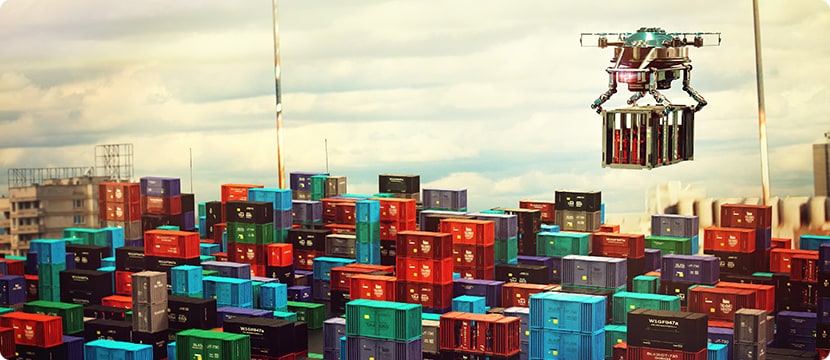 Intelligent supply ops are a force multiplier for success
The trick to building flexibility, scalability, and product traceability into supply networks is having access to accurate data at every node, milestone, and touchpoint. And that means making the infrastructure zoom in from a global view to individual SKUs. The proof is in the pudding – reports from consulting firm McKinsey show that enterprises that capture and leverage end-to-end supply chain data are much less likely to be hamstrung by disruption in 2022.
The business benefits of intelligent supply operations are undeniable. When we worked with a globally renowned alco-bev distributor to enhance their supply chain visibility, we saw stockouts drop by over 15% within multiple geographies. And this isn't an isolated case of success. The leading apparel manufacturer that improved demand decisions and employee satisfaction across a worldwide distribution network; a consumer food firm that slashed product trace times from 4 days to 2 hours; the CPG company that used real-time channel data to improve case fill rates by 8-10% – these stories stand testament to the competitive advantage that digitally connected supply networks can deliver.
Loved what you read?
Get practical thought leadership articles on AI and Automation delivered to your inbox


Loved what you read?
Get practical thought leadership articles on AI and Automation delivered to your inbox
Enterprises can build a truly intelligent value network by connecting the stakeholders using digital platforms. A network that functions as a self-optimizing system gathers data from every node to paint a single-pane view of the larger whole. Using the insights to create engaging, hyper-personalized experiences for every stakeholder.
Disclaimer Any opinions, findings, and conclusions or recommendations expressed in this material are those of the author(s) and do not necessarily reflect the views of the respective institutions or funding agencies