Where sight meets might
Combining channel visibility with intelligence
How channel visibility coupled with intelligence can transform your business performance
In a highly competitive marketplace, high-tech companies need to balance shorter product lifecycles with the dramatic increase in customer expectations. Furthermore, they must look to deliver value and satisfaction at every stage of the value chain to ensure long-lasting and beneficial relationships with both customers and partners. A cookie-cutter approach to business, in this case, is doomed to fail. Organizations must have the foresight and agility to anticipate market opportunities and capitalize on them at speed. However, sprinting in the dark is rarely a strategy for success. Decision-making based on accurate, relevant, and contextual insights is crucial for organization leaders to ensure that their supply chain is built for scale, resilience, and effectiveness.
The Emerging Opportunity
The high-tech industry includes products and services such as electronic components, computer and office equipment, telecommunications, consumer electronics, industrial electronics, packaged software, and semiconductor-based products and services. Recent estimates place global sales of this segment at nearly US $1 trillion per annum with sales channels comprising 10,000 Tier-1 distributors and over 1 million resellers. The size of the industry and fiercely competitive market dynamics can make it challenging to scale businesses exponentially, but that is changing now with the rise of emerging markets. Buoyed by the advent of globalization, the urbanization of emerging markets is giving rise to new customers with a high appetite for consumption. According to some reports, these new customers will be responsible for nearly 50% of global consumption by 2025. The numbers point to a rather clear narrative – growth is moving to new avenues, and companies would do well to move with it. Emerging markets like India are developing at a staggering pace with the country's burgeoning middle class, presenting an immense opportunity for companies across sectors.
It is no wonder that access to emerging markets, specifically in the case of these high-tech manufacturing companies, is fast becoming a crucial growth lever for enterprises looking to increase their market share. By reaching out to a driven, discrete, and high-value customer base hungry for world-class services and products, organizations can create significant competitive advantages in a market as lucrative as it is untapped. Its complexity matches the sheer potential of this opportunity. Cultural diversity, political environment, and economic borders combine to provide a substantial challenge. Still, the most critical wins lie in the ability to build a robust, efficient, and scalable global supply chain. As with any distribution-led business, the supply chain is the lifeblood of the company, ensuring the smooth delivery of products to customers through a widespread network of retailers and other channel partners.
As enterprises start to focus their growth on emerging markets beyond their borders, the need to offer flexibility through a multi-channel approach alongside navigating the intricacies of unfamiliar locations can be a daunting task, but one that can be managed by diligence and intelligent technologies. Technology has opened the doors to access, enabling companies across the planet to reach customers anywhere. The first step is to establish and optimize a robust channel sales model.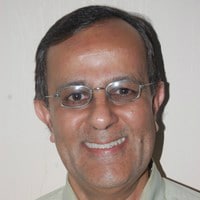 By Suresh Prahlad Bharadwaj
AVP – Lead Product Manager,
EdgeVerve Systems Ltd. (An Infosys Company)
The idea of building a well-oiled channel sales model is centered on an organization's channel visibility, with deep contextual and near-real-time insights into every component of the supply chain, every partner, in every geography, available to leaders to make informed decisions backed by data.
The leaders in the race to dominate emerging markets will be defined by their ability to harness demand, develop a robust supply chain, and create a framework for futureproof import-export excellence. Before we address the ways to arrive at this excellence, however, let's explore the problem in detail.
A Worthy Challenge
The enormous potential of emerging markets is balanced by the obstacles they pose. These include:
Cultural Diversity: Cultural differences across markets require more than an understanding of local nuances. Companies need to customize products, price points, and promotions, which can lead to SKU (stock keeping unit) proliferation and cannibalization. The difference in packaging and labeling for each market and the complexity of distribution through regional hubs also results in extended lead times for enterprises. Besides, the inadequate visibility of demand drivers can adversely affect warehousing, inventory management, and distribution.
Political and Economic Borders: Emerging markets in non-European countries usually have different statutory and regulatory controls, which make it difficult for organizations to combat issues such as counterfeiting and grey market activity. There is also a sizable variation in route to market models and volumes in each of these countries, making for an exceptionally complex growth journey.
Differing Physical and Technology Infrastructure: Organizations use two main retail delivery structures– modern and traditional – based on the needs of individual markets, with the choice of format having a knock-on effect on cost. In developed APAC markets like Singapore and Japan, the modern format drives 90% of business. Still, this figure varies drastically across countries, as evidenced by the format's 40% share in China and Malaysia and a mere 5% in India and Indonesia. The variation necessitates a complex supply chain model comprising distributor and sub-distributor routes, which limits visibility and effective system integration. The challenge bleeds into constraints across client-store relationships, store-level influence, inventory control, promotion programs, promotion claims, and product return management. Also, in the majority of emerging markets, the sales staff commission is based on sales to end customers as opposed to those made through distributors or Tier-1 retailers.
Why you should buy into Sell-through
For a long time, high tech retailers focused on sell-in, measuring the sales of their products into the channel without considering the sell-out to the actual consumer. The problem with sell-in incentive programs is that they misrepresent real demand. While benefits such as price protection, stock rotation, and obsolescence protection in distribution contracts insulate channel partners from the risk of excess inventory, they also incentivize these partners to increase turnover by inducing the channel to buy more. During boom cycles, companies then make decisions based on spikes in sell-in volumes, stockpiling important products and components. In a market like consumer electronics where 'must-haves' are created overnight, this strategy is fraught with danger.
Having understood the pitfalls of the sell-in model, enterprises are now moving to a sell-through mindset where sales data is based on the end customer, and not channel, purchase. In this model, stock in the channel is replenished only when existing inventory is sold to customers or when the channel forecasts sales on the back of marketing activity such as promotions. Channel visibility is critical in this regard, given that the accuracy of the entire supply model relies on gathering, harmonizing, and analyzing accurate sell-through data in near real-time.
Channel Visibility is the Key
The importance of a multi-tier channel and the faster risk of obsolescence drive the need for large incentive payments. Payments such as rebates, price protection, and marketing promotions account for nearly 10% of the estimated US $51 trillion global high-tech sales. When you understand that, at any point in time, approximately 25% of annual sales, or US $250 billion, is held and locked up as channel inventory, it is easy to see the need to minimize obsolescence risk. Unsurprisingly, in studies of high-tech enterprises conducted by leading industry analysts, 40% of the 1000+ sample size indicated driving efficiencies and the improvement of overall cost control as its top priority. Channel visibility is key to both these imperatives as it enables:
Efficient Data Collection: By offering accuracy and timeliness in sales data tracking across channel partners, organizations can minimize the time spent on data validation and auditing. The resultant efficiency can inject vigor into the sales operation, improving the quality of planning, decision-making, and goal-setting. Additionally, it also eliminates variations between internal sales data and the data collected from channel partners, allowing organizations to have an accurate and detailed view of channel performance and requirements.
Performance Tracking and Measurement: Clear visibility of individual channel performance segmented by type, geography, and product allows organizations to compare their product performance with competitors across markets. They can also apply analytics to accurate data, analyzing channel sales, identifying top resellers, and ensuring that inventory is optimized for peak seasons in specific markets and regions.
Accurate Demand Forecast: Channel visibility provides enterprises with the autonomy to create precise demand forecasts by eliminating the reliance on channel partners for data. Companies can gain visibility into inventories of all channel partners, identifying the need for improved fulfillment and replenishment based on real stock and sell-through data. They can also understand customer demand in near real-time, moving the needle from demand speculation to demand sensing backed by powerful insights.
Improved Processes: The clear visibility of sell-through data frees up the time and resources otherwise spent on a manual review of sales transactions to determine claims. It also ensures the accuracy of incentive and commission payments to sales representatives. The increased visibility also helps organizations overcome the obstacles previously discussed in this piece. Accurate, timely, and comprehensive visibility of channel inventory is critical to managing a successful high-tech supply chain, or a supply chain in any other global product-based business. A clear view of downstream product inventory offers companies a thorough understanding of the products they are selling through their channel, those that remain in the pipeline, and the performance of various promotions in different markets at any given point in time.
Channel visibility enables business leaders to derive more from previously underutilized channel intelligence and provides a valuable link between the sales channel, inventory, and manufacturing, channel visibility. The resulting clarity empowers organizations to make specific and effective decisions through a previously inconceivable holistic business view. These decisions cover the entire gamut of the demand management process, including demand planning, collaborative forecasting and replenishment, revenue recognition, promotions and incentives, sales commissioning and, product life cycle management.
Key TradeEdge Highlights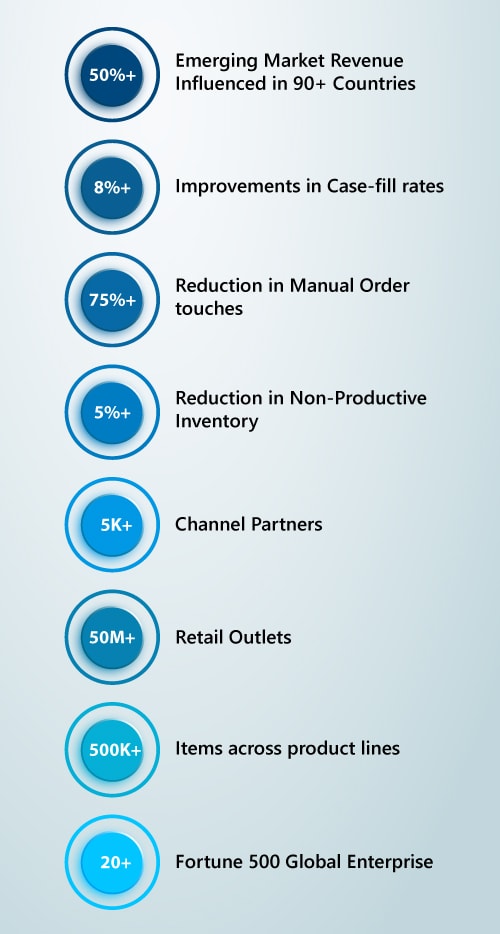 Leading with Intelligence
At EdgeVerve, we understand that, while visibility is a crucial driver of business value, it is not enough. The best enterprises in the world need more than just visibility. They need intelligence. Data is only as powerful as the decisions it drives, and that attribute is defined by intelligence derived from careful analysis. That's why we built TradeEdge – a cloud – based solution suite that empowers organizations with exceptional channel visibility combined with powerful analytics that generates impactful insights across the demand value chain. TradeEdge provides transformative value for every stage and goal of the distribution process through five built-for-purpose intelligent modules:
TradeEdge Market Connect is an automated two-way data exchange platform that gathers and delivers sales, order, inventory, invoice, and similar information from channel partners to manufacturers.
TradeEdge Distributor Management System is an intuitive, highly configurable order management and fulfillment system with built-in business reporting.
TradeEdge Data Harmonization is a cloud-based solution that leverages automation and machine learning techniques to contextualize external business data for each enterprise and make it insight-ready.
TradeEdge Promotion Effectiveness enables enterprises to measure and understand the effectiveness of their trade promotions by making sense of complex and disparate point-of-sale data.
TradeEdge Perfect Order Measurement equips enterprises and partners with advanced analytics tools to derive insights into the order fulfillment process with a view of perfect order indices and influencing factors.
TradeEdge has delivered incredible value for clients across the globe, operating in both emerging and developed markets.
In a market characterized by rapid, and often drastic change in both dynamics and consumer expectations, extreme and agile optimization combined with creativity is the future of leadership. 
Enterprises looking to build enduring, dynamic and profitable businesses must combine visibility with intelligence directed at specific outcomes such as increased sales, cost reduction, and inventory optimization.
Channel visibility is essential to these objectives, making a transformative impact when combined with analytics to extract specific marketplace insights. Industry leaders will be determined by their ability to think intelligently at speed, supported by comprehensive contextual information, unlocking precedented value and growth.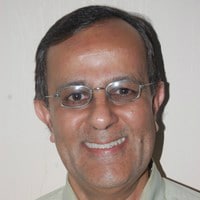 By Suresh Prahlad Bharadwaj
AVP – Lead Product Manager,
EdgeVerve Systems Ltd. (An Infosys Company)