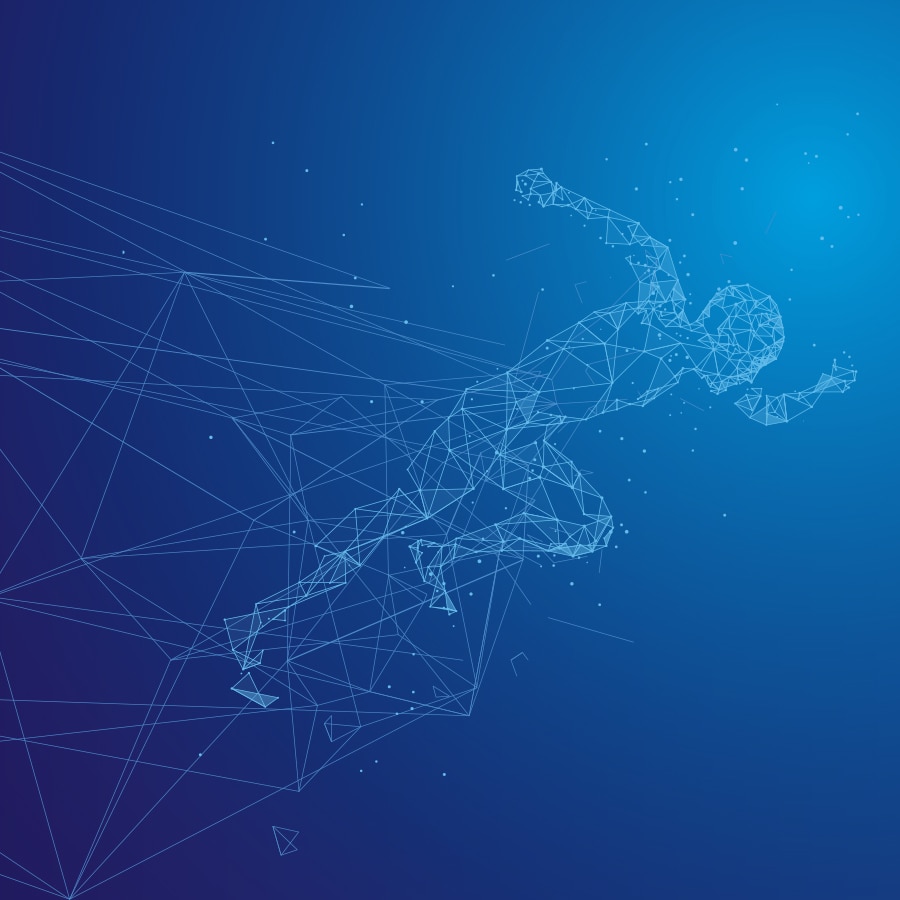 It's no more a question of why rather when
The annals of history are studded with examples of companies that have weathered similar disruptions and either thrived to become leaders; or barely managed to survive; or have become obsolete in the new reality. Recognizing the need to change, players in every industry are taking steps towards AI and automation. From large companies like GE and Toyota leveraging robotics to lead in manufacturing, to the more recent examples with companies such as Amazon and Uber riding the evolution of the Internet-based smartphones and at present, using AI to power their back-end, transforming customer experiences.
Most organizations are at different stages of their AI and Automation journey and have realized that only by embracing these technologies can they steer towards their larger goals. Either they take the lead and thrive in this digital economy or take abackseat and try to survive this change. Both, are potent strategies with their own pros and cons.
McKinsey's recent research suggests that companies that apply AI and analytics at scale are three times more likely to see out sized gains in revenue growth and cost savings than peers who linger in "pilot purgatory." In my conversation with a group of CXOs on a similar topic, there was vehement consensus that "If you overestimate the cost of being wrong, you underestimate the cost of being late." AI and Automation are true game changers that today's organizations cannot afford to ignore.
The paranoia of staying relevant to clients
The former Intel CEO Andy Grove, in his book 'Only the Paranoid Survive', talks about a company's need to adapt to strategic inflection points when changes occur and threaten its existence. The only way to survive and thrive is to stay ahead of these changes. No wonder then that CEOs are paranoid about staying relevant to clients!
We are in the age of being relevant, where consumers compare their banking and retail experience to the one they get from Amazon. And if enterprises are not building themselves to own the customers and their problems – and succeed in solving that problem – they will fast become irrelevant. AI provides an organization with the ability to perform constant analysis for insights and Automation enables them to take action on those insights.
With all the conversations happening on AI and Automation, I felt that a grounded perspective on the actual, 'here and now,' trends happening in this space will be beneficial to all of you. These are not just trends, but strategic initiatives that enterprises are adopting, bringing them significant success. There are many ways to make AI and Automation work for an organization, and below are a couple of real success stories that impact the top line and bottom line.
The opportunity to thrive!
So, we are at the start of 2020, and what does this year hold for AI and Automation?
For each of you and your organizations? We believe it's an opportunity to thrive! AI and Automation have the power to solve problems for an enterprise and society at large. This capability is what makes these futuristic technologies exciting, along with the potential to enable enterprises to reimagine new possibilities.
The journey from concept to outcome is a big deal for enterprises. Bringing new ideas from a level that is a prototype to success makes a huge difference. It is a highly complex and significant effort. Today, the biggest risk with AI and Automation is failing to work on it and stalling progress by failing to leverage it. Research indicates that approximately 30% of enterprises have been able to increase market share due to AI and Automation. On the flip side, around 70% of organizations are still at a pilot stage or yet to scale their AI and Automation initiatives.
While the challenges in leveraging AI and Automation exist, we have seen many new ideas and evolution in the deployment of initiatives to overcome these challenges. For example, outcome based models have become a reality in this space, shifting the focus from implementation problems to scale and success. Recently, a leading US based manufacturing enterprise embarked on a true RPA-as-a-Service engagement to automate around 350 processes across 30 countries on again share model. Similarly, a leading bank in the US leveraged AI to improve end-to-end customer experience measured through outcome and success.
It's just the beginning
At EdgeVerve, we spend a considerable time thinking about this evolution and help enterprises, CXOs, business leaders and IT leaders transform their operations and business models. Last year alone, we worked with over 200 enterprises on a varied set of use cases to make their dreams of AI and Automation become a reality. We've made a difference by identifying various organizational dimensions that drive value through AI and Automation solutions rather than just our customers buying these components.
You will find many such examples and practical trends across this volume of The Edge Quarterly, that can be adopted immediately to accelerate the AI and Automation journey within your organization.

A key dimension to thriving in the world of AI and Automation is to realize that most of us are at the starting point of what promises to be a disruptor across industry segments. Similar to the Internet boom and an era when Google, Amazon, or Ubers of the world did not exist. But this evolution will be faster than what we have seen before. And 2020 holds great promise for taking AI and Automation forward. The question is, are you ready to thrive in the world of AI and Automation?