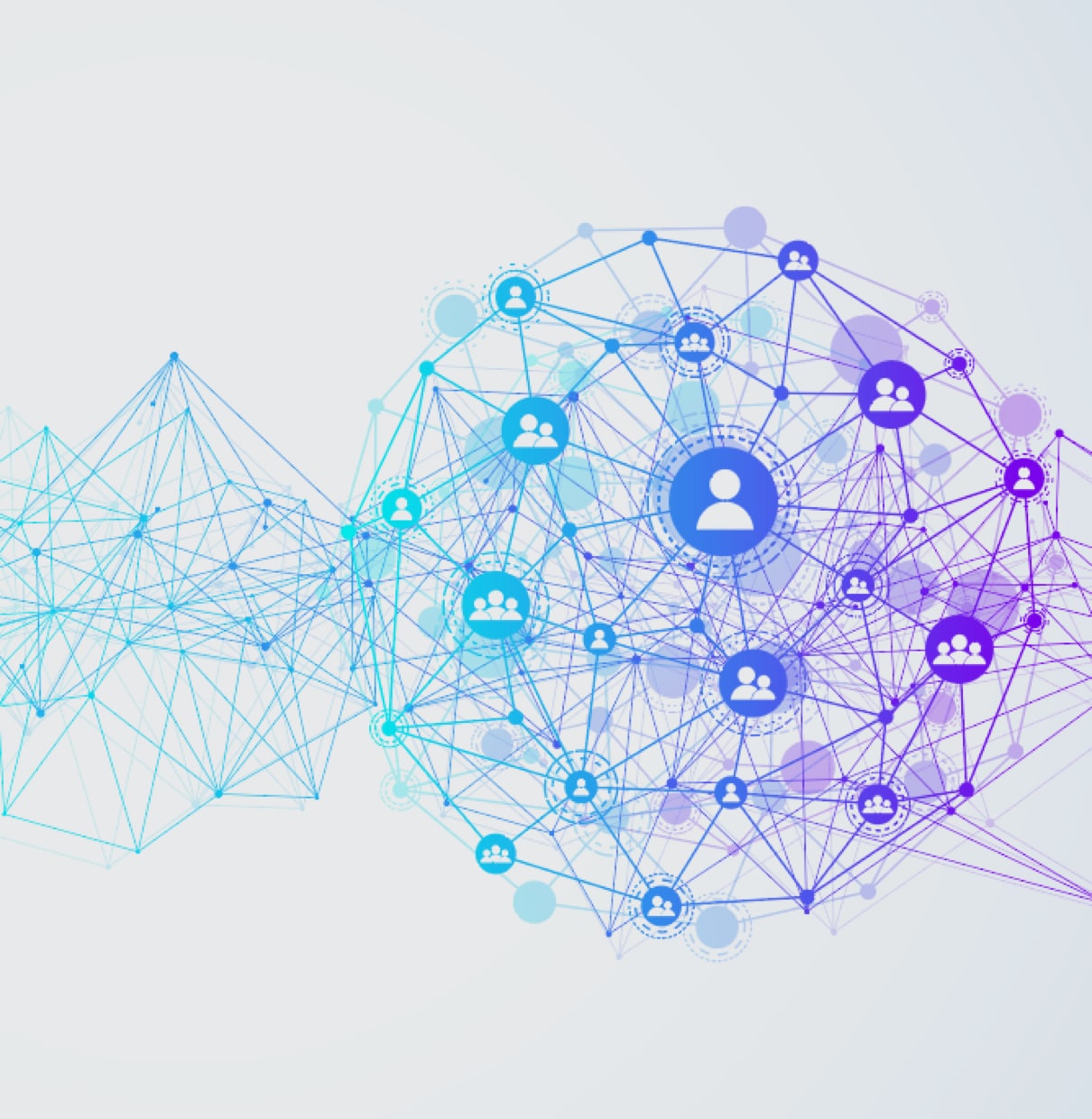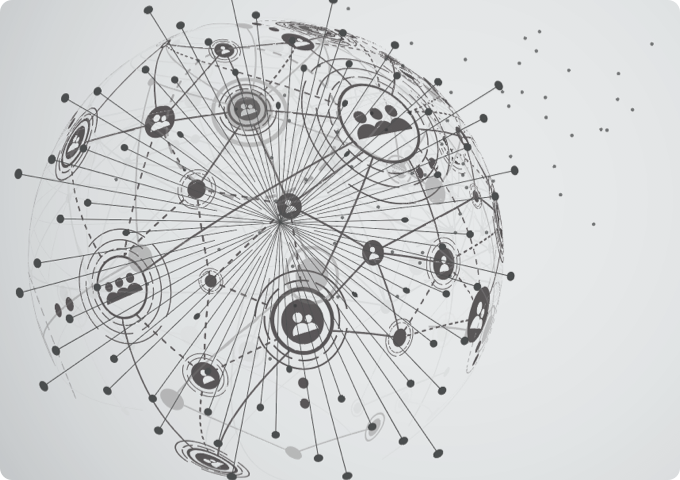 Summary
Over the past half a dozen years, shared services have — initially, cautiously — experimented with and then enthusiastically embraced process automation technology. In the early days, this took the form of robotic process automation (RPA), which served to knit together disparate tasks, acting as a band-aid to connect different systems or applications. Today, this trend has morphed into a sophisticated movement, embracing the concept of the "digital enterprise" as it drives smart automated solutions through "platform" thinking.
Over the last 20 years, most of us have witnessed a significant change in our workplace. And, while "newer" generations have grown up as digital natives, most of the leadership teams in global enterprise came up through the ranks before digitalization was the noun we now know it to be.
However, despite the legacy workforce, operational infrastructure, and processes that characterize most organizations, there is an undeniable force, rightly described as the fourth industrial revolution, that is currently rebooting the modern enterprise.
This change goes far beyond software "enabling" human workers. That language itself is very yesterday. The imperative today is to re-define organizations as digitally enabled and data-driven. This, and this alone, will ensure that products and services are customer-centric and reflect the real-time changes in customer needs as well as the marketplace. This ability to react quickly requires agility to be built into enterprise operations. And this is not possible under the old architecture.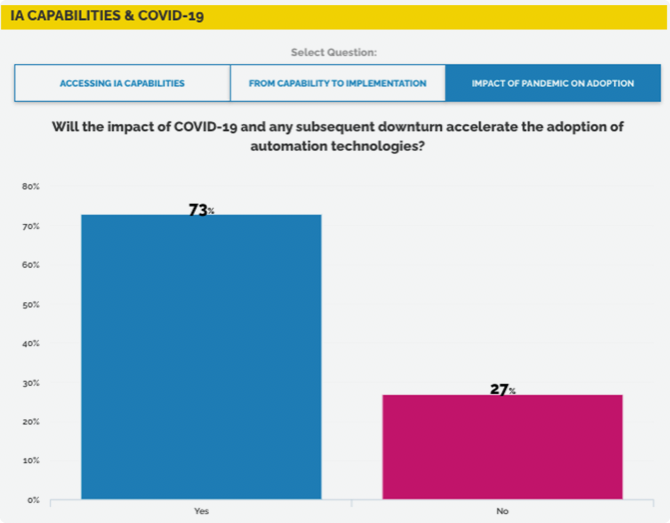 Source: Global Market Review: Intelligent Automation in Shared Services – SSON Analyticsⅰ
First: the new reality
We are operating in a "new reality" driven primarily by the change enforced upon organizations over the past 12 months, but building on an underlying shift that has been making itself felt for years. Digital transformation has been the rallying cry in every enterprise, but its focus to date has been siloed: data digitization; process automation; skills enhancement; a hybrid workforce; etc. These piecemeal approaches are not enough. What's required is nothing less than a holistic review of cultural change and Intelligent Automation that places customer and employee experience under the spotlight.
Second: the new workplace
What's been proven over the past year is that most people can work from home very effectively, and that the office spaces we relied on in the past are no longer critical to getting work done. In fact, the Shared Services and Outsourcing Network's (SSON) Q12021 survey on the impact of the pandemic on service operations tells us that employees are now more effective than ever: 50% of staff are operating at a higher level of productivity than they were a year ago.
What's missing, or still in progress, is embedding work from home into how work is done. And while the hardware issues were easily resolved, many of the challenges around engagement, transparency, and isolationist or wellness concerns are still very much a factor today. But they can and will be resolved.
As a result, we can look forward to operating with a hybrid workforce, hybrid offices, and embracing virtual. Neither time zones nor country boundaries will create a barrier to operations.
Third: the opportunity provided by automation-driven processes
Within shared services and global business services around the world, automation had already been driving effectiveness and efficiencies. The advantages lay very much in optimizing human involvement by shifting human workers from transactions to value-add for knowledge-based activities. This trend will only continue with the plethora of solutions, like process discovery or process mining, that makes it easier than ever to identify processes for automation.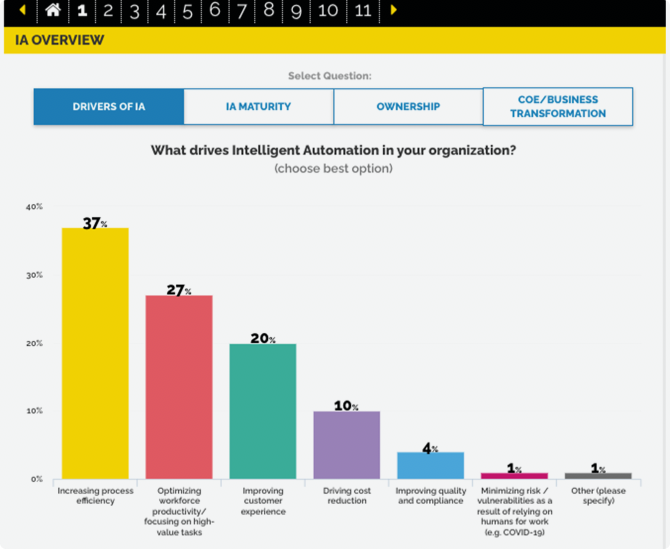 Source: Global Market Review: Intelligent Automation in Shared Services – SSON Analyticsⅰ
But it goes further than that. Today, enterprises recognize a platform-based approach that allows combining a best-of-breed technology stack as the way forward. The advantages of accessing digitized data throughout the process flow cannot be over-emphasized: all the blockages that previously prevented seamless service orders are being removed, and tasks are combined within a seamless and automated application that straddles the entire process.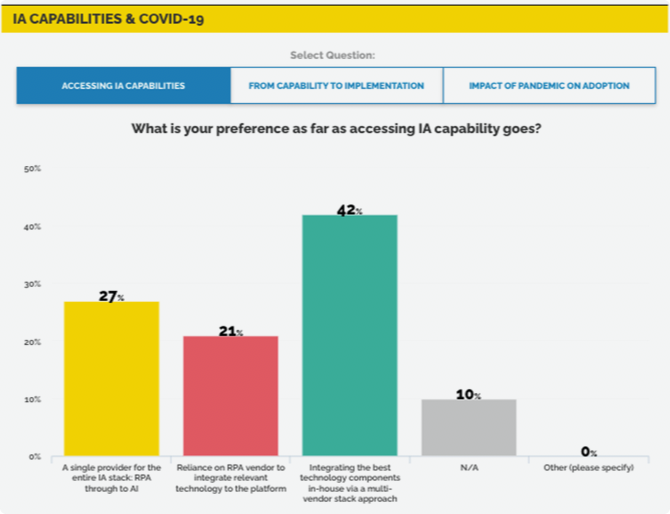 Source: Global Market Review: Intelligent Automation in Shared Services – SSON Analyticsⅰ
Fourth: the acceleration driven by digitized and structured data
For a long time, even while automation solutions were becoming more sophisticated and more capable, the constant stumbling block was lack of digitized or structured data. The market was quick to react; there have been multiple intelligence document processing type solutions that have recently emerged, with the ability to convert not just text or images but even audio and video into a structured format that can be used to feed automated processing. This is opportune, as "data extraction" is one of the priorities cited by shared services. The insurance industry is just one example of an industry that stands to benefit enormously as mobile applications drive more and more visual or audio data towards claims.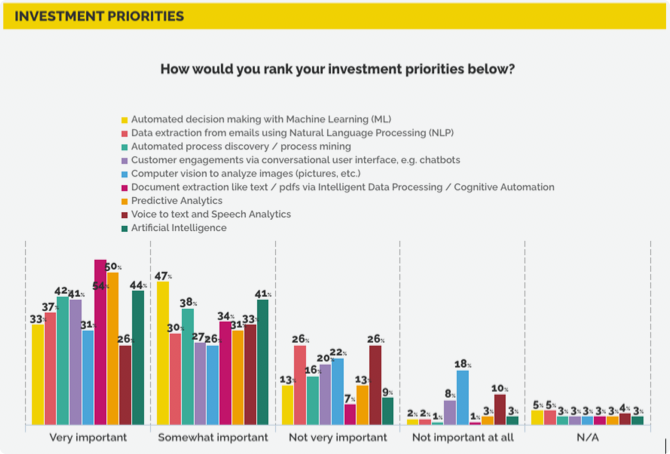 Source: Global Market Review: Intelligent Automation in Shared Services – SSON Analyticsⅰ
Fifth: the imperative of transparency
The right decisions are made based on complete transparency. Understanding external market trends, customer behavior, changing demographics, and shifts in supply-side dynamics are all critical to making the right decisions that help an organization succeed. In the past, this kind of visibility required pulling various reports and didn't reflect current data. Today, all this is much easier.
Where does this leave us?
Primarily, with little choice but to ensure you are not left behind. Intelligent Automation, with the emphasis on "intelligent" rather than "automation," is truly a game-changer for the modern enterprise. It will drive smarter and better hiring, ensure skills are maintained according to enterprise needs, and provide improved talent management, as the human workforce and its capabilities will be accessible at the touch of a button. Intelligent Automation will also drive improved processing along with end-to-end activities like order-to-cash, record-to-report, or procure-to-pay, where fragmented processes take up too much time, create errors, and are more expensive to maintain.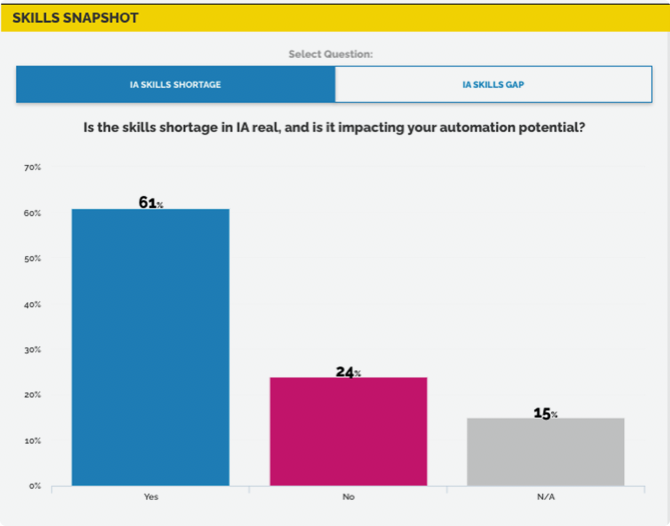 Source: Global Market Review: Intelligent Automation in Shared Services – SSON Analyticsⅰ
Loved what you read?
Get practical thought leadership articles on AI and Automation delivered to your inbox


Loved what you read?
Get practical thought leadership articles on AI and Automation delivered to your inbox
Apart from the operational impact, however, automation drives improved experience and engagement for customers. This, at the end of the day, will prove the overriding objective: maintaining a strong and trusted brand for customers and thus retaining existing customers while constantly attracting new ones.
Despite the excitement and near hysteria unleashed by robots at work, it's important to remember why this is even happening. Going back to basics to consider why you are in business, who you serve and why they choose you will always be an essential factor. Once that line of sight is clear, modern Intelligent Automation solutions make it that much easier to stay ahead of the curve in every way.