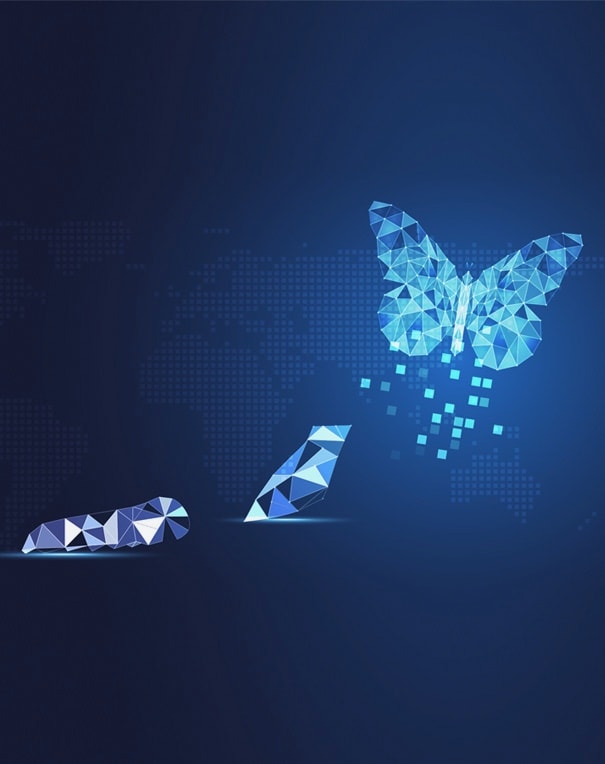 Summary
2020 was an year of uncertainty, leading organizations to realize the importance of resilience to thrive in difficult situations. Some key themes, such as data-centric decision making, Machine Learning, and Intelligent Automation, emerged as enterprises moved towards digitizing their operations. So what will be dominant in the world of Automation in 2021? Read the article to know more.
It would be an understatement to say that the year 2020 threw us a curveball. The COVID crisis made people and organizations alike realize the importance of building resilience to survive and thrive. Amidst the pessimism, we see green shoots of hope emerge in business. As we have seen in history, every adversity is followed by a period of prosperity. Organizations that adapt well to the volatility can thrive when the new normal emerges — a recurrent pattern from the depression of the 1930s, the wars, and more recently, the dot-com bust and the financial crisis of 2008. Our hypothesis is that new winners will emerge from this crisis, and it's quite likely that these enterprises would be extremely customer-focused with agile processes and hyper-efficient execution.
Some key themes emerge as enterprises across geographies and industry sectors move towards digitizing their operations. These include leveraging disruptive technologies such as data-centric decision making, Machine Learning, and Intelligent Automation, which have enabled organizations to develop new capabilities and hyper-efficient operations. Trailblazer companies have reaped benefits during the pandemic and are now gearing to build a more competitive posture.
For instance, a large US bank leveraged Intelligent Automation and Computer Vision to manage an unprecedented, pandemic-triggered surge in loan applications. They were able to accelerate loan processing by reviewing and approving over 25,000 loan applications and 100,000 documents in just a week. The intelligent algorithms helped them extract data at the speed of 15,000 digital forms per hour, at an accuracy of 90%.
The dramatic shift in working, amidst the constraints brought about by the pandemic, has propelled Business Transformation, RPA, and Intelligent Automation (IA) to become top priorities for most IT organizations. According to a report by Infoholici , there has been a dramatic increase in the focus on IA and it is projected to witness a CAGR of more than 8% during the forecast period 2019-2025 to reach revenue of ~$300 billion by 2025.
What areas will be dominant in the world of Automation in 2021, and how will they shape the future of enterprises? Let's take a look at some of them.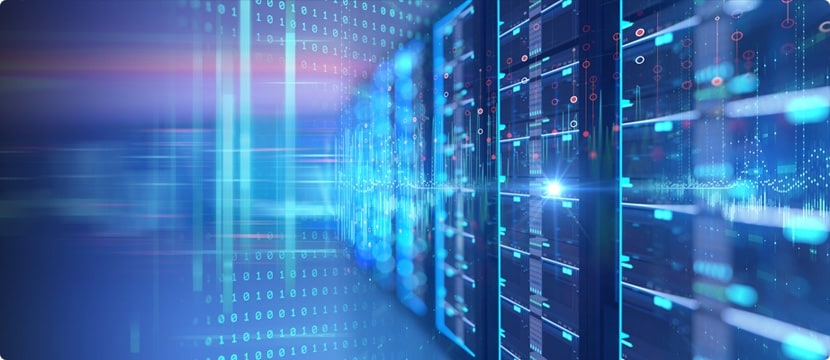 1. Pushing the automation frontiers with process discovery
Over the years, enterprises have made great strides in automation, including RPA. Today most enterprises are at some stage of the automation journey, either implementing or scaling their existing investments. The next big opportunity to drive transformation, 'the Holy Grail of automation,' is the ability to evolve customer journeys autonomously and dynamically manage execution across the human and the digital workforce. This resonates with the overarching solution design philosophy — Automation Singularity. Automation Singularity can be defined as a highly customer-centric and agile-oriented state of constant improvement and optimization through the future workforce, opening up an expanded horizon of possibilities.
But are enterprises ready to move to this next stage of automation? Not yet. There is a yawning deficit of data to make such decisions.
To pave the way for dynamic work allocation, business leaders must first address two critical capabilities:
Understand precisely the activities happening at every point in the process

Understand every human interaction with the system
This knowledge, at a highly granular level, will drive the necessary insights to take full advantage of today's automation opportunities.
The combination of HSI blueprint, along with system logs and server fingerprints, provides essential data elements to create real-time 'work packets' and routing insights. This forms a bedrock capability to move closer to an autonomous enterprise.
2. Scaling up automation
A recent report by EdgeVerve and SSONii found that 67% of enterprises are using automation only for simple, transactional tasks, while 33% have effectively managed to deploy it in more advanced scenarios. Genuine competitive advantage will arise from the ability to scale this further, scaling from point solutions to a more holistic initiative across the entire process stream. Steps in this direction have already benefitted organizations that have started on this journey.
Enterprises worldwide are on the cusp of realizing the next-generation operating model — a digital enterprise where human and bot workers work synergistically to offer a frictionless, end-to-end service experience. The key to realizing this vision lies in building the right foundation and by leveraging a cohesive platform.
A cohesive approach ensures that the process flows are migrated seamlessly across the platform, and learnings and knowledge are retained within. It is critical to enable human intervention as multiple processes cannot be automated, while in many scenarios, exceptions and approvals would need to be manually managed.
Simultaneously, the right basis, i.e., a robust framework, infrastructure, groundwork, along with strong governance, strategic oversight, and IT involvement, is essential to gain the benefits of automation and scale the program.
Loved what you read!
Get 15 practical thought leadership articles on AI and Automation delivered to your inbox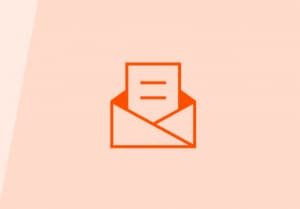 3. Holistic process view and optimization
Holistic process optimization is a powerful operational objective that could help enterprises not only transform individual processes into the sum of their parts, but also potentially transform their entire operating model via Intelligent Automation. Combining traditional optimization methods with the advantages of digital technologies is unleashing a whole new value proposition — delivering efficiency gains, improved customer experience, and building a competitive edge. For instance, a US logistics leader leveraged the AssistEdge Platform suite to completely automate its collections process with AssistEdge that helped them manage disputes better and faster, improved cash flow, and uncovered $8 million in disputes.
However, the challenge organizations are experiencing is that end-to-end cannot just be 'implemented' as a strategic initiative. To succeed, it requires:
True process workflow understanding and orchestration

Complete visibility into enterprise data, business metrics, and outcomes

A receptive ecosystem in the form of a 'rebooted' enterprise culture
4. Moving towards value centricity
There was a time when automation for the sake of automation offered some advantages. We are past that now. Enterprises will soon move from just automating processes to designing programs with long-term value. Intelligent Automation is at a stage of maturity where leadership will ask questions of its contribution. Some key points to be considered would be:
How can automation enable innovation?

Can a governance framework be established and executed?

Is there a system in place to determine RoI at every stage of maturity?

Has the Automation program delivered the value it had promised?

What is the potential for future contributions?
It will become imperative for enterprises to strengthen the value proposition of their automation projects. These initiatives will be audited more thoroughly and, outside the experimental leeway often accorded to PoCs, held to a rigorous standard.
EdgeVerve has been helping enterprises craft these value propositions and deliver on them. For instance, EdgeVerve helped a large US-based healthcare insurance company servicing about 39 million people automate their claim and ticket management process. With AssistEdge, they were able to clear a backlog of 70,000 records, accurately process 250K+ transactions monthly, and unlock potential annual savings of $6 million.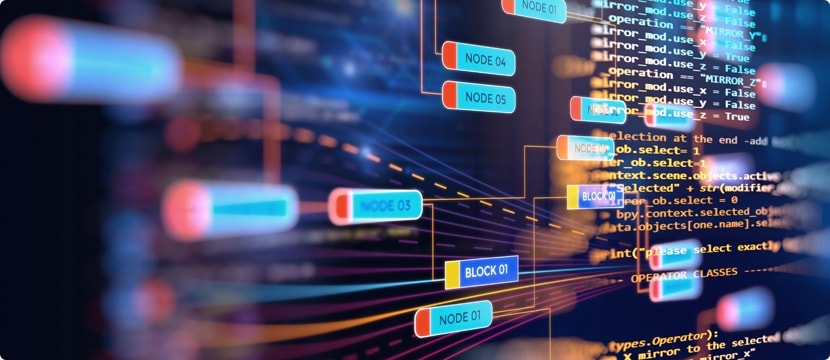 Making automation sustainable — Key learnings
While the integration of Intelligent technologies with Automation is the way to go, the long-term success depends on factors like process selection, data management, organizational buy-in, and creating a center of excellence to drive the program.
Process selection

In the past couple of years, incorrect process selection has consistently been identified as the leading cause of difficulty, even failure, in IA projects. Without proper insight into organizational processes, automation can magnify inefficiencies and yield unsatisfactory outcomes.

Data management

The lifeblood of Intelligent Automation is data. For organizations to put the right foot forward in creating strategic benefits, the data management strategy has to be brought to the table as early as possible. Our report with SSONiii called "Intelligent Automation In Modern Enterprises 2020" found that 67% of enterprises are experiencing difficulties in accessing data for IA use. This is typically due to data locked up in silos and process restrictions around data sharing.

Organizational buy-in

Lack of stakeholder buy-in can create difficulties for IA projects in the long run. To ensure that digital transformation is not a one-off initiative but a continuous journey encompassing various stages, it's essential that companies get key stakeholders on board with the program and run internal awareness and educational campaigns about IA to drive a cultural shift.

Governance

A CoE is essential to drive a successful Intelligent Automation program as it ensures that no business unit holds sway on which IA projects are prioritized, supervises automation use across the organization, and prevents security breaches by monitoring data flows.

Proactive risk management

Automation represents more than a shift in work; it represents a shift in trust. Intelligent Automation systems operate at scale and can be hacked. The flip side of the scale and speed of Intelligent Automation is that improper functioning can cause significant issues in a short period. Robust monitoring systems must be in place to identify any concerns before they spread.
As companies strategically move ahead on the Intelligent Automation curve, they will widen the competitive advantage gap and open new avenues for process and even business model innovation. The key to success lies in taking the direction outlined above and keeping value at the heart of your automation goals.