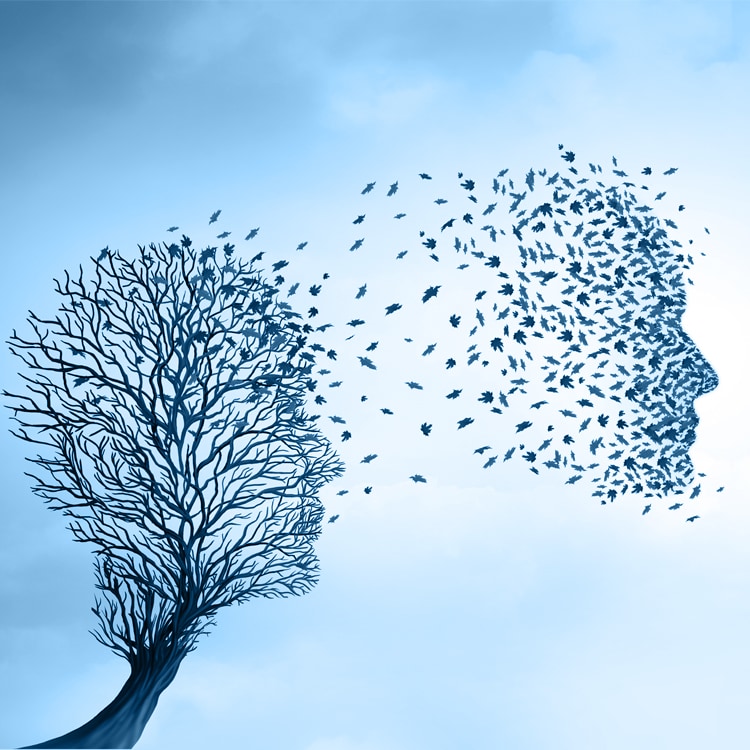 The onset of new digital capabilities, including Automation and AI, has led to a rapid redefinition of traditional organizational process, as well as traditional roles. In the midst of such change, can the COO role be left behind?
Without a doubt, every company out there is going "digital" to meet the ever-growing demands of superior customer experience and operational efficiencies. And for this, companies need digital processes and operations at the core to support their offerings at speed and scale.
There was a time when once the company strategy was defined (the "where") and the vision charted, success boiled down to the nitty-gritties of execution – the "how." In the era of assembly lines, the "how" was tried and tested. And the COO's role, typically, was to manage the "how." But it was largely the company strategy – the "where" – that determined success. However, in the digital world, the "how" is beginning to determine the "where."
How do we ensure better customer experience? How do we remove several steps in a process or even make it touch-free? How do we ensure faster vendor onboarding? How do we launch products faster? How do we hit the bull's eye on campaigns? How do we stay compliant and cost-efficient? These are concerns that are becoming critical to a business' success. For instance, in its quest for being the world's most customer-centric company, and creating the surrounding processes to enable the same, Amazon became the world's biggest retailer. Similarly, in its quest to bring in software at the heart of a car's operation, Tesla became the world's most loved automobile.
Reincarnating the Modern Chief Operating Officer
Traditionally, CEOs set the company's vision and COOs executed it with great efficiency. Today, the COO must co-create the company strategy with the CEO and ensure its day-to-day recalibration and adaptation for execution. The operations themselves must become more innovative and technology led. COOs need to change the traditional, brick-and mortar outlook and infuse digital DNA in their systems irrespective of industry.
As compared to their traditional counterparts, the modern COO deals with more disruption, moving their focus from being 'problem solvers' to 'problem finders' – anticipating and addressing issues proactively in line with rapid market cycles. This requires them to shift their view – from a primarily inward focus to a one attuned to both external and internal factors. This means that COOs must stand on a unique intersection of understanding what the market and the clients need and determining how the organization can most efficiently deliver on these needs. Their friend in this endeavor is data. Earlier operational data was a by-product, today it is the fuel that powers efficiency and accuracy via continuous insights on improvement opportunities.
This shift also requires the COOs to change their mindset. Instead of looking at processes as sacrosanct, they need to look at them in a new light and reimagine them completely – simplifying, streamlining, and removing redundancies. In this role, COOs also become the champions of organizational change. Their initiatives towards inculcating enabling technologies such as AI and Automation amplify human capability, while making the system more efficient. They are able to drive culture change where people, free to do more meaningful work, rethink and create success stories on the 'art of the possible.' And finally, they contribute to building a sentient and live enterprise where people upgrade skills, keep learning continuously, and transform and adapt to into new roles as processes and market dynamics change.
Bringing in a New Era of Operations with AI and Automation
As companies adopt disruptive technologies to cater to customer demands, the way they work is also undergoing a change. In fact, the definition of 'work' itself is changing. Millennials have brought democratization of technology and anytime- anywhere working to the workplace – blurring personal and professional boundaries. Expectations have moved from blindly 'doing' to 'smart supervising or orchestrating,' using a combination of amplified humans and digital workers.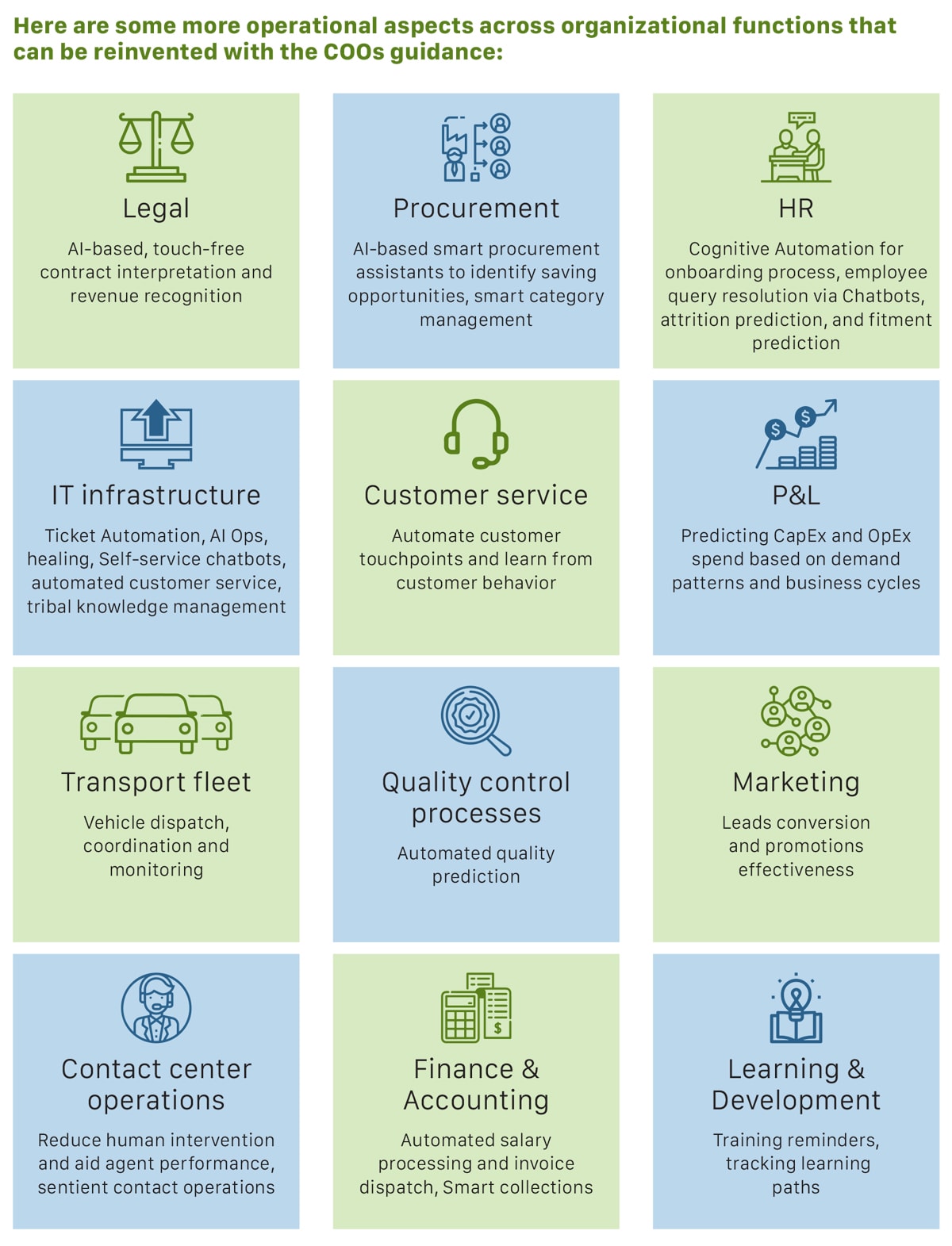 Thriving in the Age of Intelligence
In a digital world, competitive boundaries are blurring, and the COO has the onus to ensure business readiness for the digital future – keeping an eye out for new disruptions and cross-sector competition. The COO has this unique opportunity to move from Chief Operating Officer to the Change Over Officer who can ensure a transition from time-tested practices to time defying rapid innovations while also thriving in a resource-constrained scenario. To do this, they must be able to envision the marriage of technology to the possibilities in the process. The way forward is to adopt an Automation and AI-first approach and shift from a "why digital" to "only digital" strategy while envisaging the new workforce as human-led but significantly augmented and enriched by digital workers and capabilities.