Leading into the
Digital Age
The confluence of AI and Automation
Our world has changed in a manner yet to be seen. The challenges faced and benefits expected have changed too. We live in a new normal where we need to disrupt before being disrupted. The Fourth Industrial Revolution is firmly underway unleashing transformative change, but many enterprises need help on how to navigate this change. Businesses have not only used technology as a key lever for transformation in the digital era, beyond just reducing costs or improving operations, but also for building better products and creating new business models. Digital transformation has pushed boundaries on how companies need to relook at their strategies..
The verdict is clear: From predicting diseases to transforming healthcare to integrated human-digital workforce changing how we live and work, the convergence of innovation across digital, social, physical, and even biological platforms will drive this new wave of digital transformation. The new ecosystem will see a transition that permeates every aspect of our existence. Deploying technology has long been a hygiene factor, but what's new is the speed at which AI and Automation technologies have evolved and are accelerating this digital journey for enterprises. It is not just about business productivity and ROI for enterprises. This transition is more substantial than any before and the smartest companies understand its potential impact.
The situation is not without its advantages. In my conversations with CXOs, it is clear that there is an opportunity in creating a competitive advantage through AI and Automation. For the first time in history, enterprises have been able to access a confluence of technologies. Harnessed with intent, the power of AI and Intelligent Automation can help enterprises drive better decision-making and increase their ability to innovate faster. The flip side is that many of them face challenges in scaling these levers across the company for real impact.
Adoption is not without its challenges, requiring a greater focus on culture, an investment in skilling, and a fundamental shift in mindset, but the benefits far outweigh the obstacles. The intersection of AI and Automation and their capability to fast track digital transformation, makes it a potent disruptor for organizations looking to enhance or change their business models.
What I am most excited about is the classical and unpredictable aspect of the potential that both AI and Automation hold in providing businesses the catalyst they need to compete in the digital age. In my view, today enterprises largely focus on the following 3 areas on their journey towards digital transformation:
Enabling the knowledge workers

Unifying the human & digital workers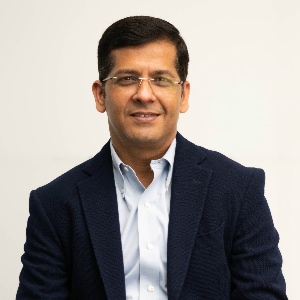 By Atul Soneja
Senior Vice President
Global Head of Edge and Infosys Nia™
Customers have renewed expectations of the products and services that improve the quality of their lives. It is no longer sufficient to be the best priced, best delivered, or best-constructed product or service. A level of quality and customer experience is a prerequisite in this new digital age. Similarly, the capacity to use technology to enhance human capability in an ecosystem where humans are armed with the best insights from data and collaborate seamlessly with digital workers will define the enterprises of the future.
Imagine if you could predict what a customer wants and are able to offer a product or solution at the instant of his or her need – that will be a true game-changer. Digitally native companies are close to doing this, and are the new breed of emerging competition across sectors. This is where AI and Automation gain significant prominence as catalysts in enabling organizations in making sense of their large-scale data, converting it into actionable intelligence and automating contextual responses to lead them into the digital age and create superior experiences for the customers.
Drawing on our experience of spearheading transformation initiatives for some of the world's leading companies, EdgeVerve is privileged to play a role in transitioning organizations towards becoming a connected and cognitive enterprise through leading AI and Automation products. And, since every transformation begins with a conversation, I am delighted to present to you the first-ever issue of The Edge Quarterly, an EdgeVerve magazine on practical thought leadership, industry insights, and technology best practices from across the planet. I hope you find the material stimulating and would love to hear your specific comments, challenges, and feedback, as we strive to create a magazine that becomes essential reading for CXOs everywhere. Please also get in touch if you would like to contribute an article because this is a situation that requires constant, diverse, and constructive debate. Your perspective is valuable.
Without further ado, I invite you to enjoy this edition of The Edge Quarterly. Happy reading.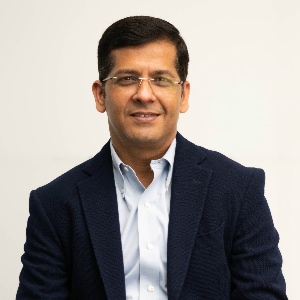 By Atul Soneja
Senior Vice President
Global Head of Edge and Infosys Nia™