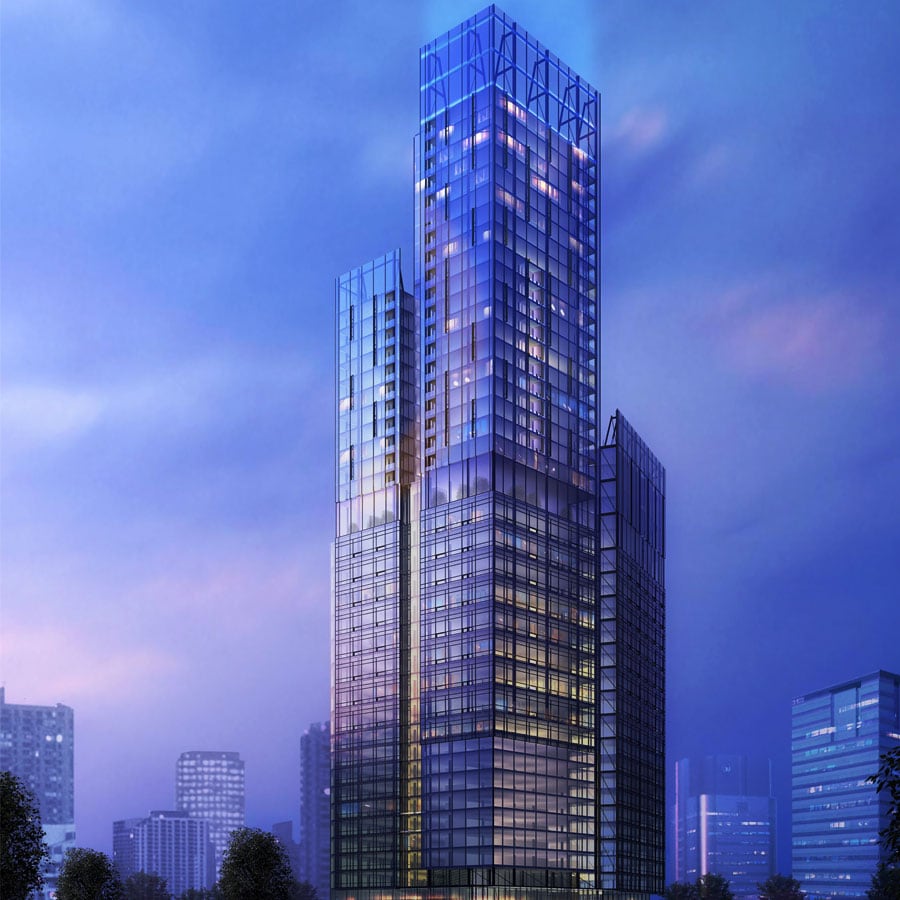 If you look at any prediction articles for 2020, specifically with regards to enterprise tech, you probably hear a lot about data, Artificial Intelligence(AI), and cloud. AI, for instance, has permeated the consumer ecosystem with every smartphone manufacturer set to have AI-enabled chips, apps supporting object recognition, NLP, API data exchanges from IoT devices, and also data prediction. In the enterprise space, the exponential spike in cloud adoption, the growing appreciation for data as a source of growth, and enhanced data computing capabilities are likely to drive a 25-35% increase in data-driven technologies. Much is written about these tech developments, but I think about them from a specific lens. How do they impact the growth of an enterprise? So, that's what I have decided to explore in this piece. Let's get started.
50% of Consumer Product companies will gain D-2 visibility on their supply chain and inventory requirements
As retailers start to expand into new categories and markets, they take on an incredible level of complexity, from both an operations and management standpoint. An intricate and extensive network of distributors tends to service the rest of the consumer-facing ecosystem, with each level having its operations and data management system, if any. Often, distributors and retailers don't have the technology to collect or transfer on-ground data, blindsiding head offices through inadequate visibility into their secondary sales and inventory status. Demand-driven planning hence continues to be a challenge.
Success in retail today is built on the smallest of margins, and enterprises cannot afford information leakages at this level. In organized retail, there continues to be some complexity in how big chain retailers share their data with primary principals, and this is exacerbated by the fact that they have various requirements. Data consolidators like Nielsen and IR also offer sampling services, but the time relevance of insights remains an underlying problem.
Visibility, in this regard, is crucial. Companies cannot continue to rely on organic growth or hope that market trends shift in their favor and must use the benefit of foresight made available by AI & ML-driven technologies. The advantage is compelling, and we have seen reactions firsthand.
For instance, the team managing trade promotions at a top-ten CPG firm was amazed to hear that the ability to see total sell-through sales at SKU level within a day was not just plausible but easily accessible.
The advancement and proliferation of cloud-based platforms provide a solution. Globally scalable, customizable to individual markets, and amenable to usage-based pricing, these solutions are now transforming supply chain visibility from a challenge to a prerequisite to earning a competitive advantage. The way I see it, powered by intelligent cloud-based platforms, almost half of all CPG organizations will have D-2 visibility into their supply chain and inventory, with the resulting foresight allowing them to make smarter decisions faster.
10% of top 100 CPG organizations will build a digital twin of their physical supply chain
A recent analyst report on supply chain trends stated that "by 2023, at least 50% of large global companies will be using AI, advanced analytics, and IoT in supply chain operations." I see this being a significant development in the year ahead. A source of dissonance in this segment has been the fact that enterprise players don't enjoy enterprise-level decision making.
One-third of all Global 2000 organizations will normalize their spend cube and hierarchy to a Level-4 category and pivot to a highly mature spend analysis and forecast paradigm
Traditionally laggards from a digital investment standpoint, procurement teams are now undergoing substantial changes thanks to the rise of enterprise-grade intelligent platforms on the cloud. AI-based applications are accelerating the progress of procurement's contribution as a value center, capable of making strategic contributions to enterprise growth. Data from disparate sources, multiple systems of record, and the absence of efficient analysis methods have meant that enterprises have typically been preoccupied with data consolidation over the last five years.
Today, 60-70% of enterprises have taken their data organization efforts to an advanced stage of maturity. However, organized as the data may now be, enterprises are yet to mine insights from it. With the support of intelligent platforms capable of delivering comprehensive data management, powerful spend analytics, and opportunity identification, organizations can now normalize their spend cubes to a Level-4 category, deriving insights at the commodity level. Better data hierarchy normalization also has a knock-on effect on the entire procurement department, enabling more efficient, and effective decision- making, while improving supplier relationships, and improving visibility at the leadership level. The opportunity is far too good to pass up and, quite frankly, a necessity, not a choice. I further expect a subset of these organizations will have the ability to bring together external market and supplier risk data along with contract insights and spend cubes to inform Procurement as a strategic lever.
Consumer-facing micro-lending businesses will see a 2-3% rise in risk provisions
We live in the golden era of consumption. The increase in consumer purchase appetite has expectedly affected the number of choices, and also on the ways to purchase. Consumer-facing lending organizations keen to expand their borrower base continues to develop increasingly attractive offerings, increasing their risk exposure in the bargain. Combine that with the uncertainty of the market, and it's easy to see where the risk lies. The IMF says there will be a rebound, others say there will be a crash, and this standard deviation means that people are unsure of where it's going.
There is no such ambiguity about online purchase volume, only likely to go up. Small ticket online- offline buying is increasingly impulse-driven, and financing options on online platforms are not backed up by the rigor of traditional organizations. A lot of online buying is not supported by the platform, but by its financing organizations. Amazon, Baidu, and other retailers, for instance, are not risk-taking organizations in a financial sense, and consequently will have a learning curve on how they monitor and manage risk. That makes it even more crucial for financing organizations to strike a balance between borrower acquisition and debt consolidation, which I don't believe is currently the case. Organizations are yet to internalize contextual intelligence and customer insights, driven by analyzing a combination of internal and external data into their strategic thinking. This relentless focus on growth and, unfathomably ignored, increased risk exposure without the required checks and balances are why I see at least a 2-3% rise in delinquency provisions across small-ticket financing operations.
One third of top 200 global banks will experience near real-time visualization of their customer relationships and sales channels
Following on from the previous point, large finance companies with assets more than $100bn, have understood the problem and are taking steps to stay ahead. They are harnessing the power of enterprise- grade intelligence to generate previously unimaginable detail of their customer relationships and sales channels. Several have used this intelligence to create standalone businesses, online- only offerings powered by an entirely new stack of best-in-class tech, built to thrive in a digital-first ecosystem. These organizations are leading the charge, and I see that trend becoming more popular. Most new players are not there yet but will need to be if they are looking to survive.
From SLA and SOP-driven customer engagements and sales pipelines, firms are now moving to personalization at scale, internally and externally.
From a customer experience perspective, a granular view of consumer behavior is allowing enterprises to provide highly personalized and intuitive services, ensuring better convention and retention across the funnel. For sales teams, the insight is something of a superpower. Previously bound by targets and gagged by the absence of intelligence, sales leaders are enjoying unprecedented clarity into the state of their pipeline, allowing enterprises to unlock a wide variety of opportunities. Consider a situation where leaders don't just understand their sales progress but have deep insight into the individual components driving performance, like a specific sales channel or a particular region. From customized training for salespeople to outreach methods targeting individual consumers and near real-time visualization of the entire funnel, the addition of intelligence will see companies with assets over $100bn make critical strides towards widening the gap with their competitors.
Our work with the world's leading companies informs the design of our AI-and-Automation- based suite of Business Applications. We are solving for the challenges and opportunities reflected in the above predictions. To learn more about EdgeVerve's domain-specific products and their ability to transform your business, visit click here.