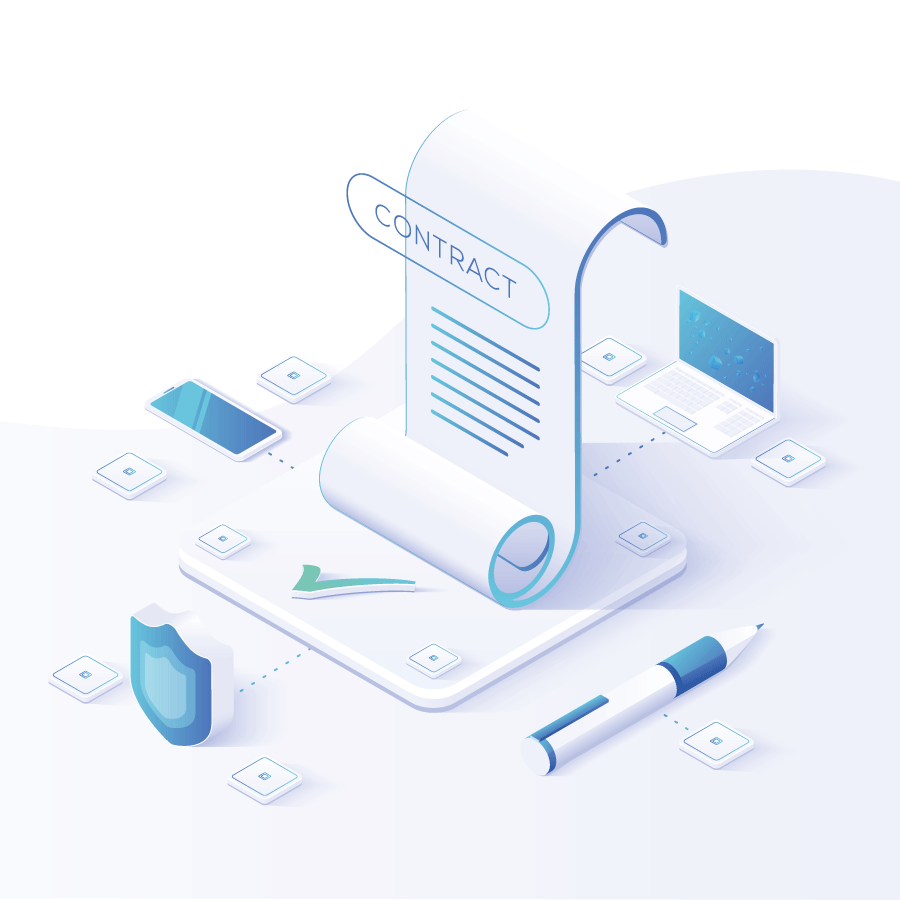 Fragility and uncertainty. These are the terms that come to mind when you consider the impact of the coronavirus pandemic. It is not hyperbolic to state that things will never be the same again. For enterprises, the disruptions have been widespread and substantial. From manufacturing and distribution to operations and security, enterprises have been forced to revisit every aspect of their business to develop adaptability while ensuring survival. The circumstances have meant that contractual arrangements are now under extreme scrutiny, with companies needing to revisit relationships both from a client and vendor standpoint.
In the past, we have talked about the need for functions like procurement to become value centers, driving business growth, and unlocking intelligence across the enterprise. The current scenario places the same onus on support functions, such as legal, which now plays an even more substantial role in determining an enterprise's financial health. Many organizations are re- evaluating their contracts, addressing clauses that may have never been invoked before, including force majeure, termination, and liability.
Overruling the Status Quo: Before suggesting a solution, one must understand the challenges. Many contracts govern a substantial amount of risk, and the sheer volume of contracts means that it is difficult for enterprise CROs to evaluate an accurate risk profile. Additionally, the complexity of documents like MSAs may also result in revenue leakage with oversight affecting penalty payments, recovery, and even potential discounts.

With demand and supply likely to be volatile in the medium-term, enterprises are under pressure to unlock revenue. Diligence in contract analysis could make a substantial impact.
When factoring in the disproportionate amount of time spent identifying instead of analyzing the key aspects of a contract, it is easy to see the reasons for inefficient negotiations and a loss of person- hours. Most negotiations are in real-time, and information asymmetry between the negotiating parties can create a disadvantage.

A review of current enterprise operations will point to the need for greater diligence, giving rise to trends like contract-centric sourcing and significantly improved negotiation capabilities. Intelligent technologies are essential to address this need.

Essential Quality Delivered at Speed: Although efficiency is an essential component of digital transformation in contract analysis, speed, and accuracy are equally crucial indices of success. It is here that intelligent contract management and analysis will make a tremendous contribution. While contracting is commonplace, proper contracting is less so, with companies losing sizeable percentages of the contract value on any particular deal. Contract law is very patterned, or at least should be, to achieve consistent and repeatable outcomes. In both contracting and many other aspects of life, humans unconsciously repeat patterns. AI-powered contract review can be the tool that recognizes these patterns to allow for those consistent outcomes and can be a tool for collaborative contracting.Given the complexity of the documents and the importance of understanding nuance, accuracy must be viewed as a combination of comprehensiveness, detail, and intelligence. Contract Lifecycle Management (CLM) systems promised much at the outset but have not delivered. First, by being unable to address due diligence, particularly during M&A activities. There is a huge need for advanced contracts analytics, which is not met by CLM systems. Moreover, CLM systems address only the contracts created after the implementation and ignore the historic load of contracts, creating a significant blind spot that could prove costly. The silo effect in enterprises is further exacerbated by the fact that these implementations are usually restricted to a few departments and not carried out across the organization. Even if allowances are made for these limitations, these systems still fall short on convenience as they do not offer an indexed and searchable repository of contracts. To realize the real impact of intelligent applications, users should have access to the most relevant information in a useful format, right when they need it. The resulting shift will give rise to a legal team capable of doing more with the same number of people, directing its attention to high-value tasks instead of what is more rote and routine, making a direct contribution to a company's effectiveness and profitability.