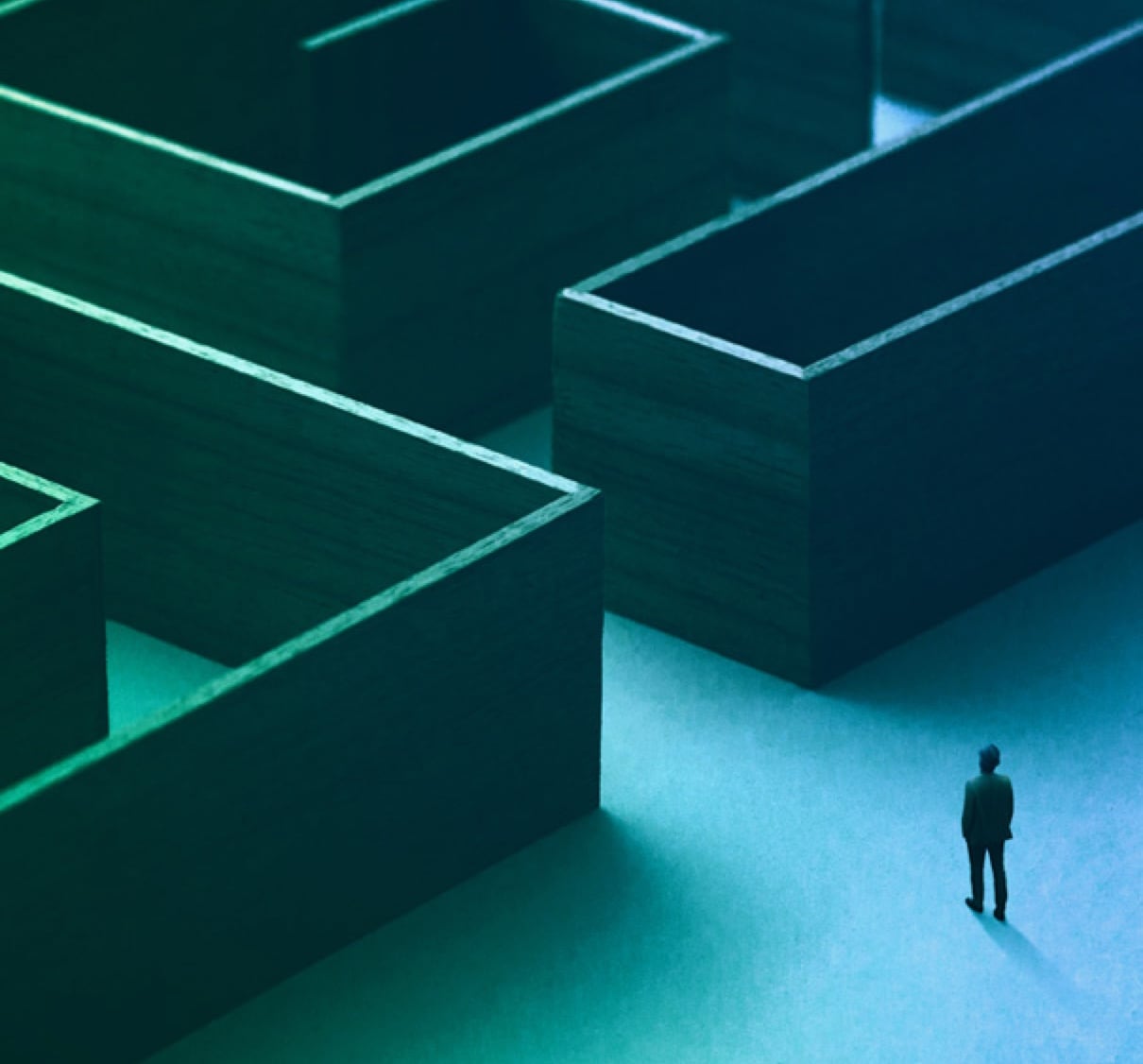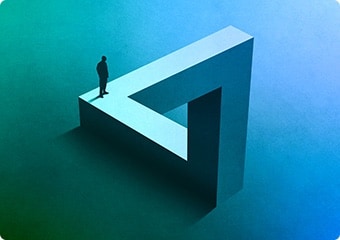 Summary
Can technologies like AI and Automation be our saviour? Yes and No!
What does it really takes to drive growth?
What have we been missing for so many years?
This article will take you through stories of four organizations who evolved in 2020 by integrating AI and Automation with the most important element – employees.
As we near the end of a surreal year defined by one of the most seismic events in recent memory, individuals and organizations alike are finding ways to thrive alongside change. While the resilience in the face of this crisis has been noteworthy, an equally vital development is an awareness of the need for preparedness. For enterprises, the shift is substantial, and the message is clear. The time for transformation is here. Unlike previous crises, the current pandemic has set the stage for AI and Automation to enter the mainstream through adoption at scale and integration into the heart of enterprise operations.
To evolve, however, enterprises must first be ready to adapt. Currently, enterprise attempts at intelligent digital transformations are riddled with questions that are crucial to answer before embarking on a fundamental shift.
Do enterprises have a resilience and growth strategy centered on AI and automation?

Are they preparing for systemic change that drives transformation at scale or experimenting with AI in silos?

Is decision making driven by instinct and anecdotal evidence, or does leadership have access to high-quality data designed to realize AI's potential?

Is AI diminishing or enhancing the effectiveness of the human workforce?
This article will address each of these areas while offering an approach to begin integrating AI and Automation into enterprise plans across sectors.
True resilience is true creativity
By speeding up digital transformation cycles overnight, COVID-19 has brought smart technologies to the forefront of enterprise evolution, but there's more to the development than damage control. Enterprise leaders have to choose between continuing to survive while mitigating losses or adopting a growth mindset that sees current challenges as a watershed moment in their journey. Companies must stop reacting to the crisis by cutting expenses at the cost of growth opportunities. It is critical to shift priorities from survival and damage control to a focus on sustained success. Change is here to stay, and it is impossible to predict what other events may threaten growth, making it imperative to build a highly adaptable organization capable of navigating adverse circumstances.
Furthermore, as the recent past and unfolding present have shown us, there is more to transformation than the bottom line alone. While it's tempting to focus purely on the balance sheet benefits of transformation, that there are other metrics to consider. The promise of intelligent change extends beyond numbers and will help organizations foster thinking on parameters including sustainability, security, and compliance, all crucial aspects to consider in the new normal. The industry needs leadership, not mere endurance. AI and Automation are essential to this endeavor.

The possibilities of AI and automation
Creativity is essential to the future, and a culture of innovation will drive novel ways to engage with and serve the market. Through AI and Automation, enterprises can acquire and service customers in new and innovative ways, facilitate self-service alongside faster and contactless decision making, and ensure unprecedented levels of transparency and compliance, all while drastically improving productivity and accuracy. More importantly, they can do all of this at scale, opening up new avenues for growth and value addition, ensuring that enterprises can focus on thriving even in unexpected circumstances.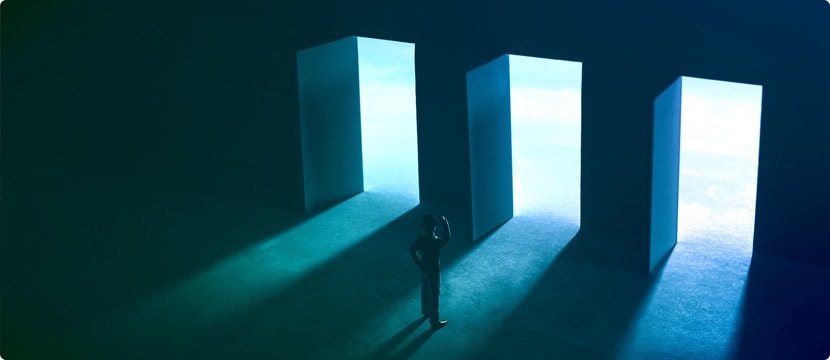 Digital-led operations will also offer predictability and incredible consistency, creating the stability needed to develop new capabilities, processes, and incrementally enhanced outcomes.
The possibilities are limitless if companies are ready to harness the new wave of enterprise transformation. Consider the emergence of the human-digital twin. With digital workers offering extreme efficiency and accuracy, human talent has the opportunity to enhance its creative and critical thinking contribution, driving the evolution of intelligent enterprises capable of adapting to any situation. With document or image analysis, for instance, it is impossible for the human eye to pick up every single detail such as numbers on a barcode or minor tweaks in a layout, even more so given the sheer volume of such tasks. AI and Automation can breeze through these needs, unlocking transformative value for enterprises.
These advancements mean that AI and Automation can play a central and integral role in enterprise operations, as opposed to offering support in certain areas. In fact, shifting to a mindset centered on these technologies is the only way for enterprises to thrive in an environment marked by challenges as unique as they are frequent. Here, it is also critical to note that the move to an AI-centered organization will also change the skills and aptitudes required of the workforce. An enterprise-wide change management exercise must accompany any AI transformation to facilitate a culture of belief and empowerment.
Loved what you read?
Get 15 practical thought leadership articles on AI and Automation delivered to your inbox


Loved what you read?
Get 15 practical thought leadership articles on AI and Automation delivered to your inbox
Tackling intelligence smartly
Enterprises looking to succeed in their AI and Automation adoption must have a comprehensive strategy comprising data, technology, and people. With an approach that integrates the best of human and machine ability, leaders can build a dynamic organization that gets better constantly. All too often, enterprises approach AI and Automation as an experiment, either running pilots in silos or using the technologies to tackle non-critical problems incapable of driving organizational support. Enterprise leaders would do well to adopt a two-pronged approach to their AI and Automation strategy, tackling point problems on the one hand while working out a shift in their broader strategy on the other.
To realize the value of AI and Automation fully, it is essential to ensure that the transformation process is strategic and not driven by piecemeal interventions. How does this translate into practice? Enterprises can start experimenting with AI to address specific use cases and problems while steering the organization towards an operational model centered on AI and Automation. For large enterprises with thousands of processes for transformation, technologies like process discovery and process intelligence can help identify the best process candidates, eliminating speculation and randomness from automation initiatives while driving a shift towards continuous learning and innovation. The resulting intelligence can also provide valuable actionable business insights grounded in empirical data, allowing for a smarter and more effective decision-making process.
Looking ahead
AI and Automation can offer substantial value and future proof enterprise operations, and a structured approach is the key to ensuring their success. Enterprises must look to establish CoEs for their intelligent transformation staffed by a differentiated pool capable of steering the organization to an AI-led mindset. They should look to address significant business and organizational problems using AI and Automation to ensure that these initiatives earn mindshare and leadership support. For the enterprises that think AI is not for them, because of their sector or previous ways of working, it is essential to look harder and think about possibilities, not just preventative measures to ensure survival. The ability to develop and keep this mindset while addressing both the urgent and important through a comprehensive AI and Automation strategy could well be the defining feature of enterprises leading the next wave of industry evolution.