Vymo
Vymo Solutions
|
Digital Sales Assistant
Sales and Marketing
Boost the productivity of your sales team with Vymo's self-learning, predictive sales assistant. With features such as location accuracy, context, and intelligence, Vymo helps your field agents and managers make more informed decisions.
Watch & Learn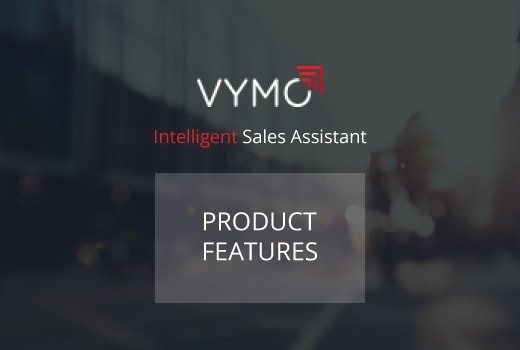 Product Features
A demo of the app highlighting the following features: Lead Management, Predictive Calendar, Nearby Opportunities, Suggested Meetings, Call Logging, Lead Profiling and Intelligent Notifications.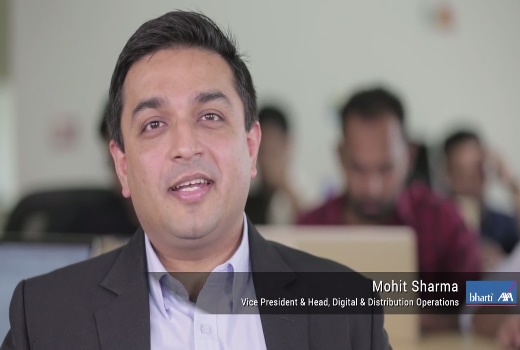 Bharti AXA Customer Testimonial
Mohit Sharma, VP & Head – Digital and Distribution Operations, shares the key issues that Bharti AXA were facing and mentions how Vymo addressed them to instantly improve the productivity of their field sales agents.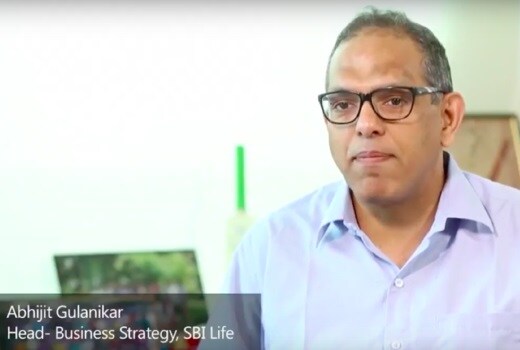 SBI Customer Testimonial
Abhijit Gulanikar, Head – Business Strategy, SBI Life, shares why SBI chose Vymo to improve the productivity of their field sales agents and highlights Vymo's instant impact on bottom line.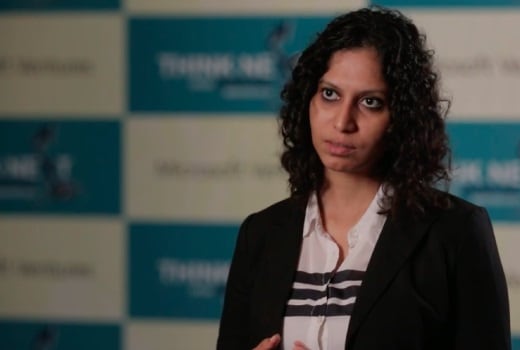 Vymo – Inside The Technology
Yamini Bhat, co-founder and CEO of Vymo, gives an overview of the solution, focusing on the technology that drives it.
App Screens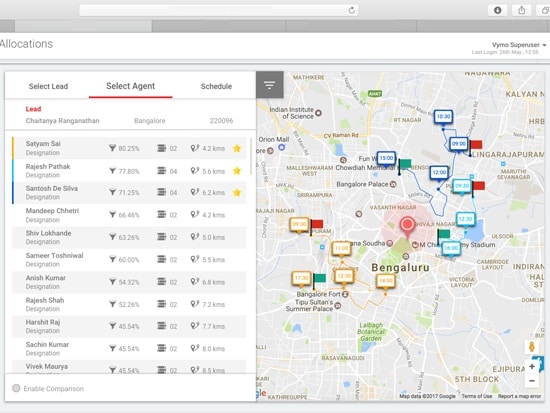 Plan with Route Optimization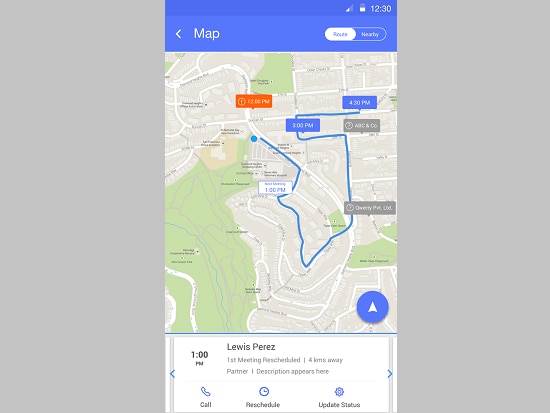 Nearby Meeting Suggestions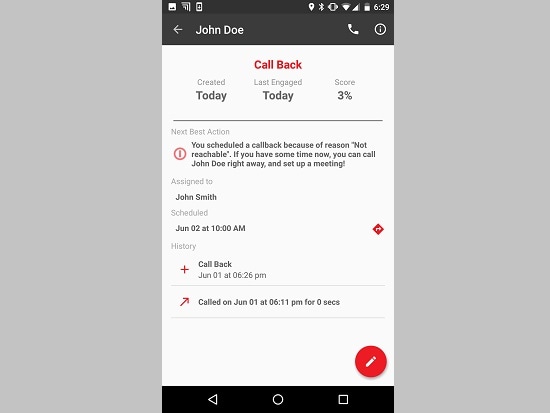 Recommend Next Best Action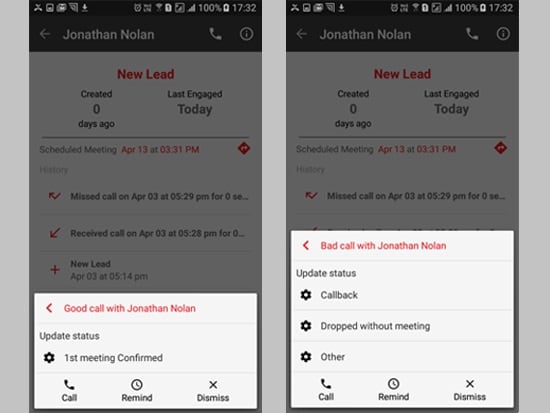 Auto-log Calls & Meetings
Features
Auto Call Handling
Track prospect/customer calls to gain actionable insights such as time to first call, number of calls etc. The solution provides contextual suggestions based on the call including recognizing missed and unreachable calls to schedule follow-ups.
Next Best Action
Never have a member of your sales team miss an important to-do with contextual reminders and recommended actions.
Nearby and Suggested Meetings
Explore nearby partners/leads with dynamic suggestions for meetings on the fly. The self-learning makes the system intelligent as you use to recognize opportunities.
Benefits
Increased number of meetings per day per agent
Increase lead conversion rates
Log client engagement automatically
View agent activities in your CRM system
Understand agent actions and correlate to outcomes
Recommend actions to bridge gap-to-sales target