ToneTag
ToneTag
|
Mobile payments & customer engagement
Payments
Make contactless payments possible on any device with ToneTag. ToneTag is a sound based proximity communication provider that enables contactless proximity communication, payments, location based services and customer engagement services among a multitude of other solutions.
Watch & Learn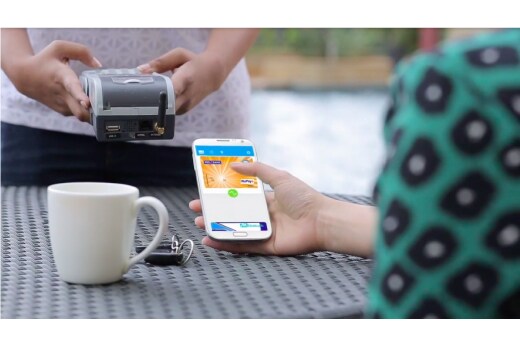 ToneTag – Inventing experience over sound waves
ToneTag enables contactless payments through sound. With ToneTag technology, anyone with any device, even feature phones with or without internet can pay contactless. ToneTag has filed 17 global patents to build great use cases and excitement in payment as well as offline retail space.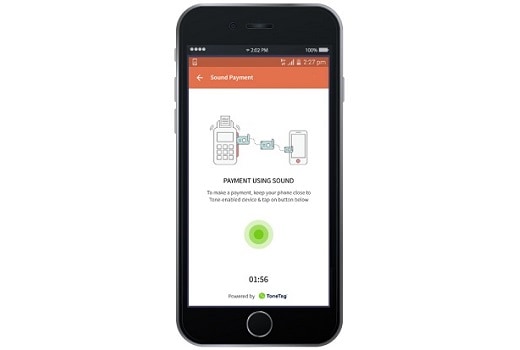 ToneTag enables contactless payments
ToneTag enables contactless payments through sound. The only requirement for mobile payments through ToneTag is the integration of the ToneTag proprietary SDK on the merchant (EDC, POS, Phone) and customer (Mobile banking, wallet, payment apps) side. Once integrated, the customer can make payments using any payment instrument such as mobile wallets, credit/debit cards, bank account, supported loyalty cards etc.
App Screens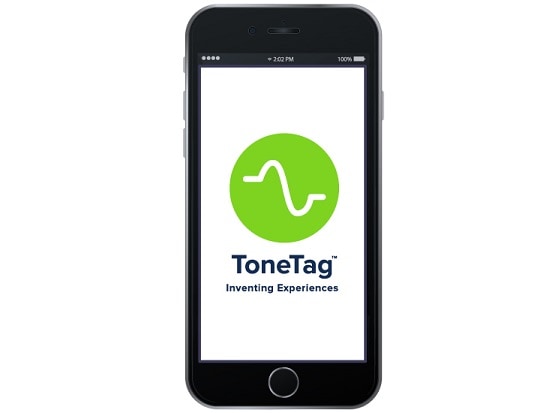 ToneTag - Inventing experiences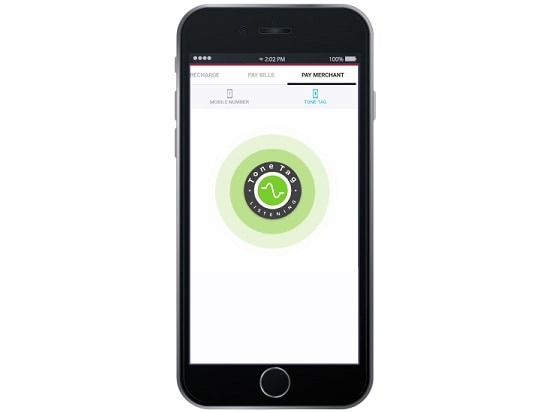 ToneTag in Partner apps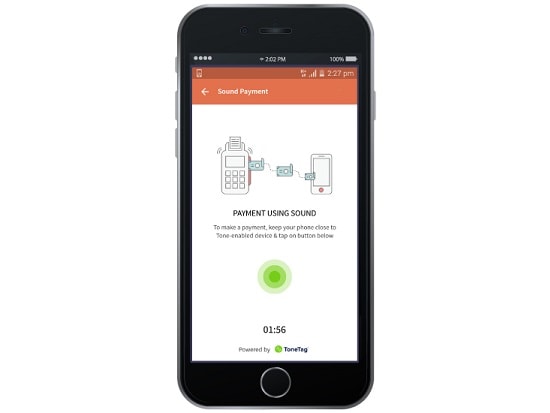 ToneTag in Partner apps
Features
Contactless Payments on any Device
ToneTag technology can enable payments through any device like laptops, PCs, tablets, EDCs, mPOS, smartphones and even feature phones
Works on existing infrastructure
ToneTag is completely platform and hardware independent and works on 100% existing infrastructure
Cost effective
ToneTag technology is highly affordable and scalable since it does not require Infrastructure investments from merchants and retailers and can be enabled with just a software upgrade.
Benefits
ToneTag technology brings multiple benefits
Enable any device to make or accept payments
You need not invest in any additional infrastructure. ToneTag works on existing infrastructure
Offer a frictionless payment experience