Third Party Insurance System (3PI)
The 3PI system is a Web application that enables users to manage vehicle registration, insurance and law enforcement. This system has been designed to aggregate the directory of all vehicles registered in a specified domain.
App Screens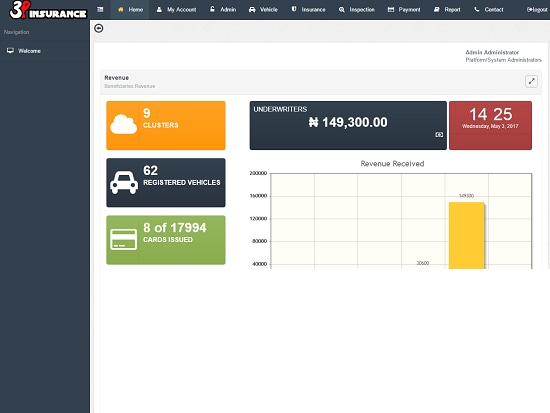 The Dashboard
Vehicle Management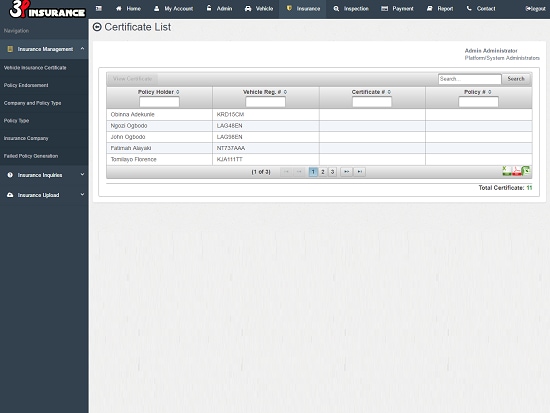 Insurance Management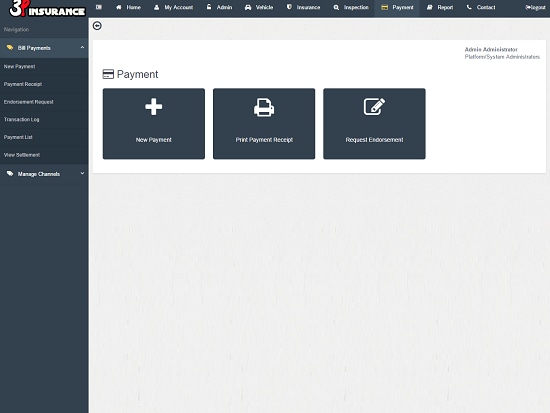 Bill Payments
Features
Vehicle Insurance Domain Sanitization
3PI helps sanitize the vehicular insurance domain with a transparent system.
Revenue Generation
3PI generates legitimate revenue for the government.
Benefits
Vehicle insurance management
Traffic violation monitoring
Third party integration (premium payments/policy generation)