Payment Terminal Service Provider (PTSP)
CWG competently deploys, customizes, supports and maintains point-of-sale (POS) terminals on behalf of banks (acquirers). CWG has a POS monitoring tool which allows authorized merchants to view their terminals remotely through a Web browser.
App Screens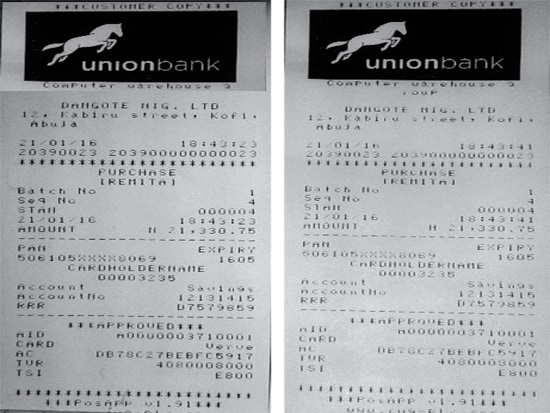 POS transaction receipt
Features
Efficient Service Delivery
Integration with Remita, Quick Teller
Benefits
Designed to suit Nigeria Inter-Bank Settlement Systems (NIBSS) high standards and industry best practices
Maximum uptime on all terminals
Short turnaround time on issues
Supports business management tools such as SMERP.
Scalable solutions developed to suit customer's specific needs.
Fast set up and deployment to merchant location