Newgen OmniFlow iBPS
Newgen Software Technologies Limited
|
Business Process Management
Digital Engagement
Payments
Drive enterprise-wide digital transformation with Newgen's OmniFlow Intelligent Business Process Suite (OmniFlow iBPS). OmniFlow iBPS is a platform for continuous improvement that allows enterprises to manage a complete range of business processes with its advanced tools for content integration, process orchestration, enterprise mobility, real time reporting and social collaboration.
Watch & Learn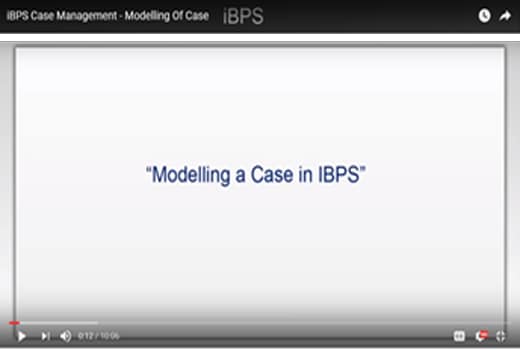 Newgen OmniFlow IBPS – Case Management – Modelling of a Case
Video highlights the case management capabilities of Newgen OmniFlow iBPS.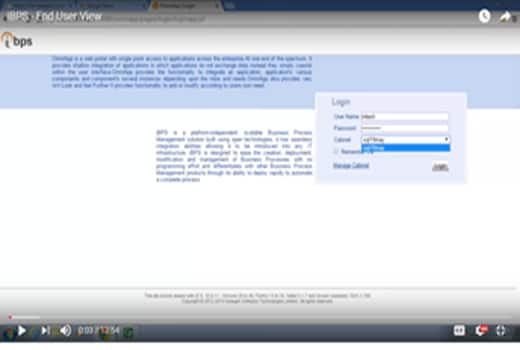 Newgen OmniFlow iBPS End User View
Video the end user view of Newgen OmniFlow Intelligent Business Process Suite; this features the OmniApp – applet based view for the user for his queues and work items.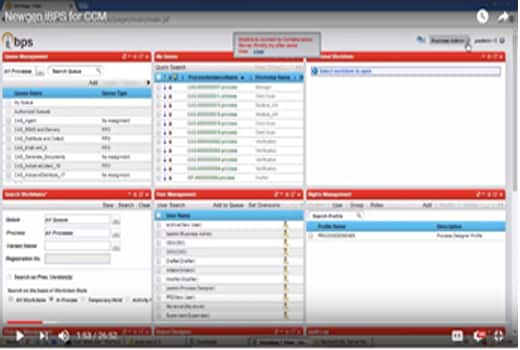 Newgen OmniFlow iBPS – Contract Management Solution
Demonstration of Contract Management – a solution which we have created on our Intelligent Business Process Management Suite (iBPS).
App Screens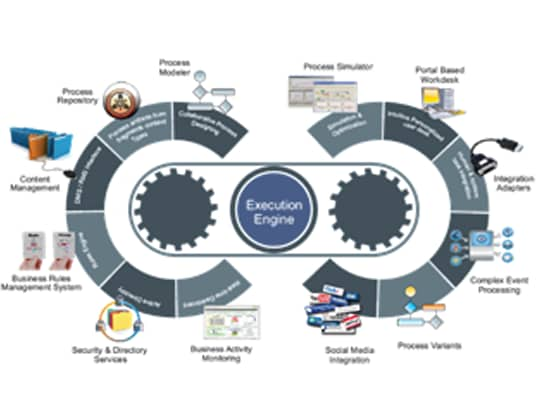 Newgen OmniFlow IBPS - Overview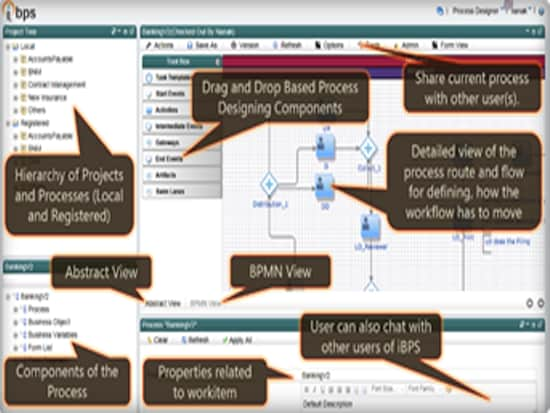 Newgen OmniFlow iBPS Web Based Process Modeler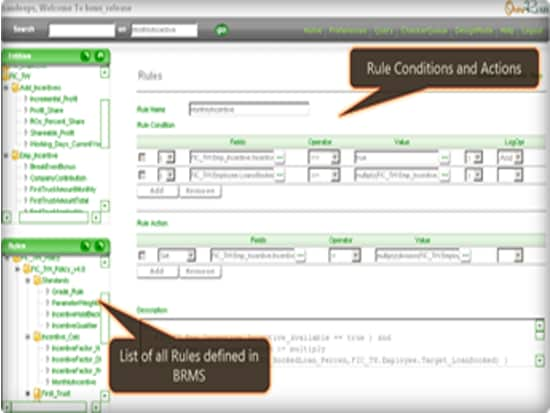 Newgen OmniFlow iBPS Business Rule Management System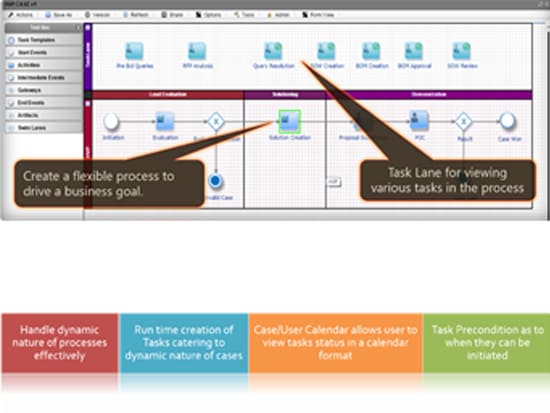 Newgen OmniFlow iBPS Case Management Framework
Features
Web Based Collaborative Process Modeler
With the help of iBPS advanced Process Modeler, users can define projects, processes, tables, routing criteria, work-step rights, properties, etc. online in a collaborative manner. Since the process modeler uses GUI based buttons for process designs, process owners are also able to configure and alter their business processes.
Business Rule Management System (BRMS)
BRMS is a comprehensive rule management component which allows users to define complex business rules to meet process requirements. List of rules for a business process is available in BRMS which users can reuse. It has reusable components /frames which can be replicated across multiple forms on different processes.
Case Management Framework
The solution provides case management support for dynamic and unstructured processes. Case Worksteps help to handle steps in processes which require dynamic and collaborative work.
Benefits
Design digitalized and agile processes and accelerate your revenue growth
Enhance and refine the information about your customers with a 360-degree view of customer centric processes and real-time dashboards
Improve your business agility by quickly changing processes and adapting to the business environment
Effectively handle the dynamic nature of business processes with a case management framework
Keep your organization in sync with a unified work-desktop for business users to synchronize processes and systems, and to help people work better together
Deploy quickly with pre-defined solution accelerators on top of the BPM platform