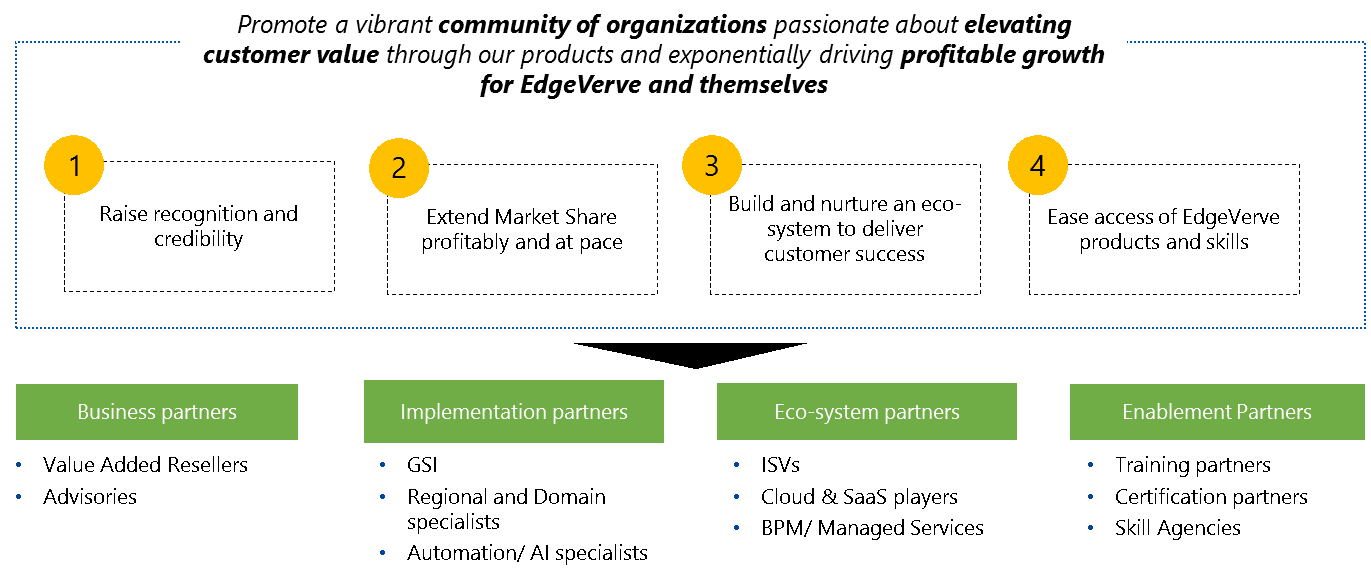 EdgeVerve Synergy, is a strategic program for Edgeverve's go-to-market strategy.
We leverage our partners to expand our market reach to acquire new customers, access new markets and domains.
Our partners help us identify qualified industry specific problems or opportunities that can be addressed with RPA and Cognitive automation to shape our product roadmap.
Our partners help bring in the necessary domain depth to create impactful capabilities.
They implement efficiently and make our product skills widely available at competitive prices.
We also leverage the existing business executive relationships our partners bring to test and pilot industry specific capabilities.
We recognize that our mission will be accomplished only when we partner with a diverse set of partners across industry verticals. We partner with a variety of eco-system players such as consulting / advisories, niche start-ups, enterprise ISVs, managed service providers and data syndicates offering us a diverse set of advantages to our strategy.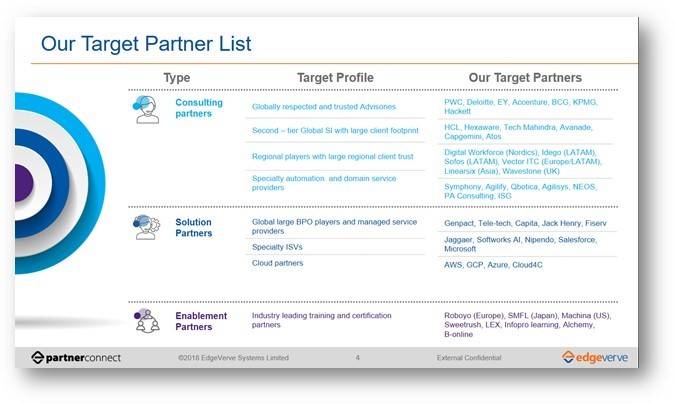 We offer a wide range of partnership opportunities for our partners. As we build our partnership program and mature in our relationships with our partners, we will nurture the partners to reach highest maturity with investments and focus.