Infosys Finacle Client Innovation Awards
The 2015 edition at Finacle Forum
Now in its second year, the Infosys Finacle client innovation awards recognize banks that leverage Finacle solutions to deliver breakthrough innovations in banking products, customer service, processes and distribution channels.
Categories
Nominations received
104
Judgment criteria
Degree of innovativeness (35% weightage)
Benefits reaped (40% weightage)
Complexity of the initiative (25% weightage)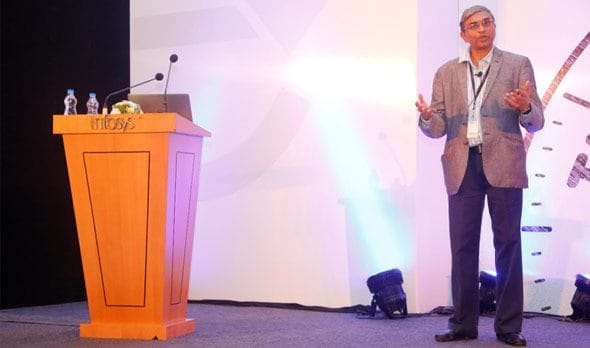 "The awards recognize banks who have accelerated innovation, created leading products, and enhanced customer experience by leveraging Finacle solutions. This year, we received an overwhelming response and participation, which highlights how our clients are embracing breakthrough innovations quickly to take advantage of global technology shifts and deliver differentiated products and services, based on customers' unique requirements."
Michael Reh, Executive Vice President and CEO (designate), EdgeVerve
The Winners
Product Innovation
Winner: ICICI Bank for 'Pockets' – A digital wallet that offers exciting features such as bill splitting, money transfer through WhatsApp/Facebook, and tap and pay.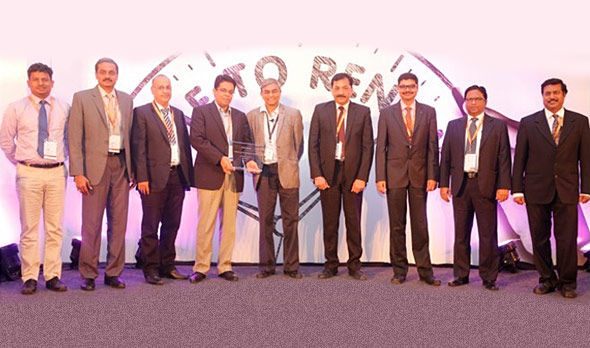 Runners-up:

Punjab National Bank for 'PNB Saksham' – A deposit product that offers periodic payouts to enable regular income.
Sampath Bank for 'Sampath Cardless Cash' – A product that enables cash withdrawal through ATMs without using the ATM card.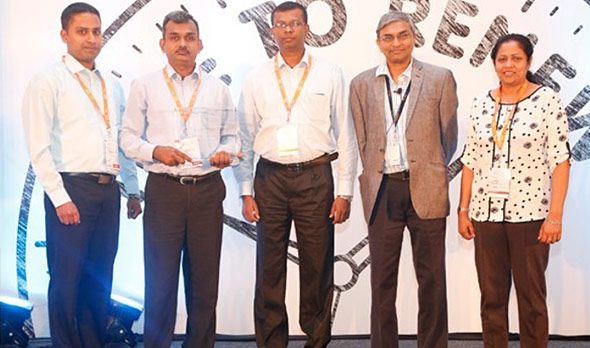 Customer Service Innovation
Winner: ICICI Bank for 'iWear' – This next-generation app for all smartwatches offers transactional and informational services for simplified banking, and allows the customer to stay connected with his/her bank account at all times.
Runner-up: The Cosmos Co-op. Bank Ltd for "Integrating Tally accounting software with internet banking" – The Cosmos Co-op. Bank Ltd observed that most of their corporate customers used Tally as their accounting software. Recognizing this, the bank developed an application for automating direct payments through Tally using the bank's internet banking gateway.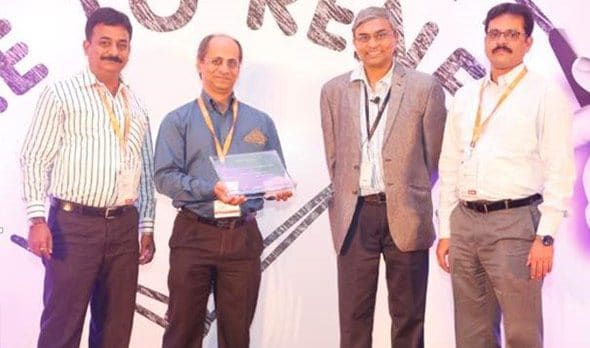 Channel/Distribution Innovation
Winners:

Standard Bank for "Smart App" – A smartphone app for Android and iOS devices, to be deployed across African operations to deliver smart digital experiences.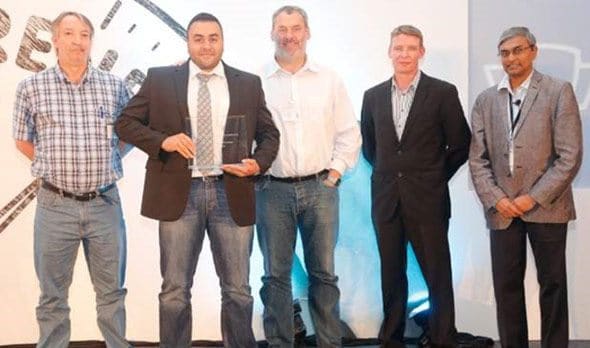 ICICI Bank for 'Twitter Banking' – #icicibankpay is the first social media platform, in India and Asia, to provide money transfer facility through Twitter.
Runner-up: Discover Financial Services for "Renewing core for transforming direct banking business" – Discover Financial Services estimates that they will realize a 65 percent decrease in its servicing cost-per-account with this transformation.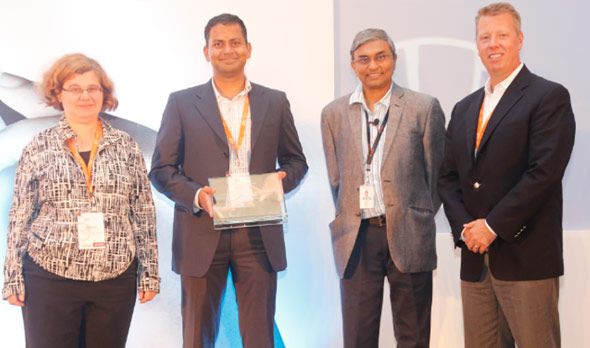 Innovative Customs Component Developed
Winner: Bank of India for "Instant remittance from foreign countries" – Bank of India operates in 17 countries worldwide. The bank developed an innovative custom component to support customers across international locations to send remittance in INR to Indian (domestic) accounts through transfer, NEFT or RTGS payment modes.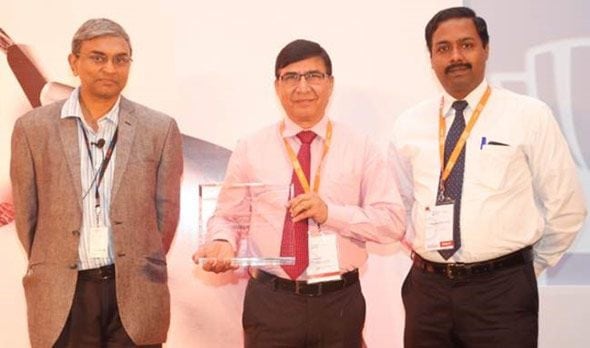 Runner-up: Bank Sohar for "Better Effective FX Position Management of Bank at Treasury" – Bank Sohar was confronted with the challenge of assisting customers to automate their dividends payment process and online monitoring. The bank leveraged Finacle Treasury solution to help achieve this by creating a unique custom component.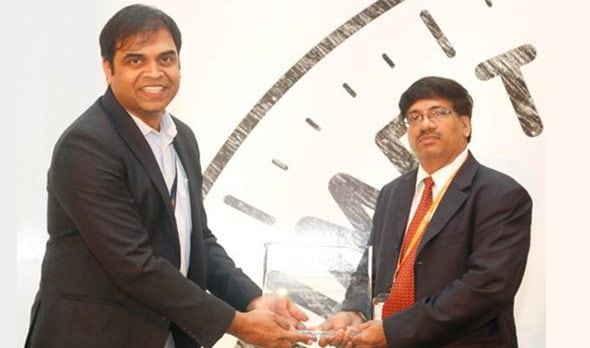 Process Innovation
Winner: Andhra Bank for "e-KYC" – Andhra Bank launched e-KYC to streamline the account opening procedure. The time taken to open an account is now less than two minutes.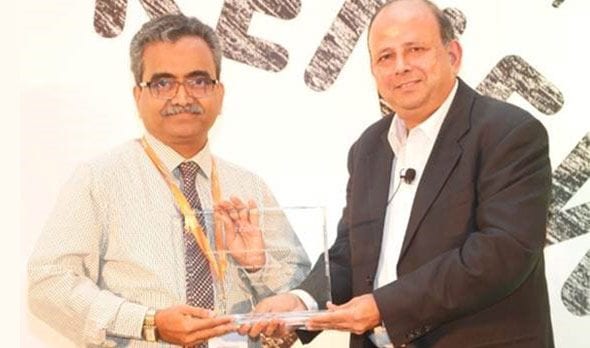 Runners-up:

Ernakulam District Co-operative Bank for "Automated Loan Account Opening" – Ernakulam District Co-operative Bank has implemented automatic loan account opening via Finacle. The bank created a customized workflow to empower them to open a new account within 10 seconds.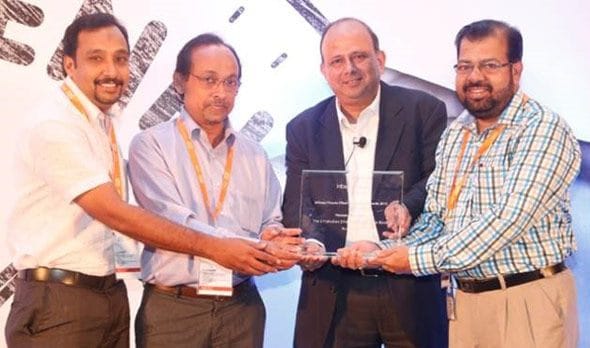 RBL Bank for "Inward Clearance from CTS Application" – The new Cheque Truncation System (CTS) at RBL Bank has been integrated with the Finacle signature verification to automate the cheque clearing process completely. This has helped the bank to increase efficiency and reduce manual dependencies.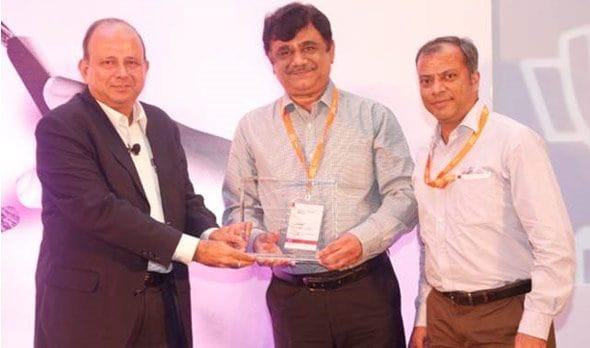 Innovation in Project Management for Multi-country Transformation
Winner: ING Bank for "Simplifying Multi-country Transformations" – ING has embarked on a massive exercise to transform its commercial banking operations in 28 countries, spread across three continents. Ireland was the first country to go-live, with nearly 85 percent of the project's requirements were delivered using the out-of-the-box capabilities of Finacle.
Innovation in Project Management for Migration
Winner: ICICI Bank for "Renewing Core to Accelerate Innovation" – ICICI Bank was recognized for managing one of the largest core banking migrations in the region flawlessly. The bank deployed multiple innovative program management practices to manage the migration within a window of 16 hours.
Runner-up: State Bank of India for "Multi-country Migration" – SBI was recognized for the project management practices deployed to achieve upgrade of Finacle core banking solution across 20 countries in 19 months, leveraging agile implementation framework.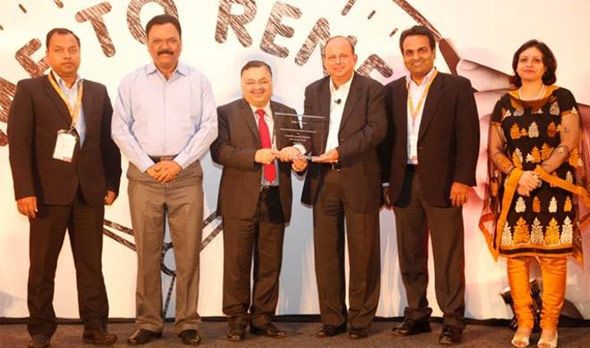 Innovation in Project Management for Single Country Transformation
Winners:

Housing Bank of Trade and Finance (HBTF) for "Transforming Legacy to Leadership" – The bank was recognized for its successful transformation to standardize several outdated manual processes with Finacle core banking, CRM & e-banking solutions.
Bancolombia for 'Legacy Transformation' – Bancolombia is replacing its 30 years old legacy systems with Finacle. This includes the data migration of few hundred thousand mortgage loans running in Cobol and DB2 System and integration of Finacle with 36 legacy systems in different technologies using SOA approach. In addition to mortgages, the bank is also upgrading trade finance solution with Finacle.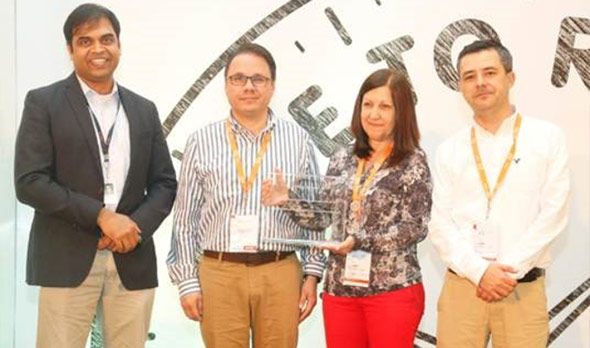 Runner-up: Emirates NBD for "Core Banking Transformation to Power Inorganic Growth" – As part of their growth plan, Emirates NBD Group acquired the Egypt operations of BNP Paribas. In line with the unified business and technology strategy for the group, the bank decided to upgrade all legacy systems to the standards of the Emirates NBD Group with the Finacle universal banking solution. The award recognized Emirates NBD's program management capabilities to manage this complex migration.