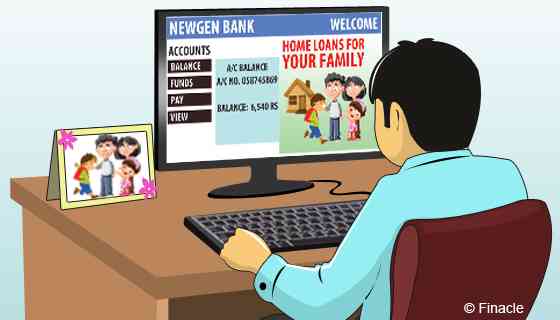 It is the age of 'personalized customer experiences'.  Businesses all over the world are trying hard to custom-create customer experience, and banks are no different.
Yes, there is immense effort put into making your banking experience 'personalized'. Banks want to give you that 'wow' experience every time you login to your online account. But what is the extent of personalization? Would you like your banking page to reflect personal preferences and aspects of your life? Well, that day might not be too far away. Experiments with perceptive media are already a hot trend in other fields. How it works is, perceptive media adapts itself based on available information of the user. I recently read about BBC's efforts to bring perceptive media to television sets. What it could mean is, when you see a photo frame in a scene on TV, it just might be your picture! Or the background music you hear on a scene might change to suit your tastes!
Now imagine your banking portal providing you that kind of an experience.  Say,
And these changes may not even be sudden – the portal would bring in subtle changes according to all the information available out there about you. Would that make you feel happy that your bank knows you well or would you feel like it is unnecessary? Well, like it or not, things are likely to get more and more interesting on your banking portal.