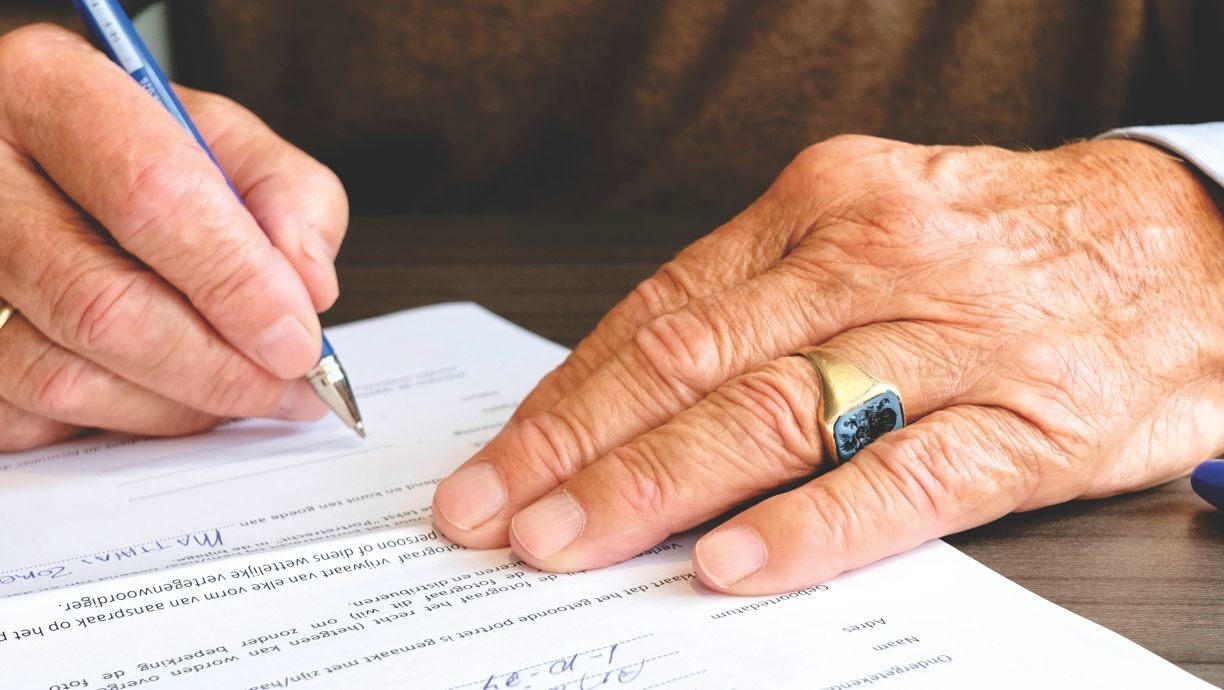 While old age brings with it wisdom from the experiences of life, it can pose difficulties in certain areas such as Financial Management. Managing life time earnings is fraught with challenges for the elderly. A decline in cognitive ability, general health, hearing, vision, or mobility impedes the ability of the elderly from performing even the basic banking transactions. Older people are often not digitally savvy and therefore may not be adept at using digital banking channels which need them to remember passwords, navigate through websites or understand call center menus.
There is a high dependence on children, relatives or caretakers to withdraw cash, check account balance or apply for things like cheque books on their behalf. This makes the elderly vulnerable to financial fraud. Studies show that the ability to manage one's personal finances deteriorates with age and hence old people are at risk of messing up their finances or making bad investment decisions.
It is therefore imperative to offer the elderly appropriate banking experiences that help them manage their money easily and safely.
Growth potential
While there is a latent need for old age-friendly banking products and services, banks need to first assess the potential of the target market.
According to Census 2011 India, there are nearly 104 million elderly persons (aged 60 years or above) in the country, including 53 million females and 51 million males. (Source: PHD Research Bureau). This offers a huge potential for banks to expand their customer base and build a reputation for old age-friendly banking service. While banks and financial institutions do offer products for senior citizens, no one seems to have developed a comprehensive program to fully address the middle to low income older adults' unique financial concerns.
At present, Indian banks offer some specialized products for senior citizens, such as Life Plus Senior Citizens Account ( ICICI Bank), Senior Privilege Savings Account (Axis Bank), Senior Citizens Account ( HDFC Bank) etc.
Drawing on the banking experiences of my father and other elderly family members and relatives, here are my thoughts on how to make banking not just simple, but even delightful for the elderly.
My thoughts
Dedicated customer service counters
Studies show the elderly prefer visiting the branch and interacting with bank personnel to using their mobiles or laptops for banking transactions.
Banks can
Provide exclusive counters for senior citizens in their branches.

Train the staff / tellers to listen to and understand the needs of old people, identify instances of potential fraud/financial abuse, and respond appropriately.

Provide facilities such as picking up cash and instruments against receipt, delivering cash withdrawn from accounts, delivering demand drafts, or submitting Know Your Customer (KYC) documents and Life Certificates at the customers' doorstep.
Simplified product design
Design products with a transparent low fee structure, and benefits such as zero minimum balance, higher interest rates on deposits, credit and debit cards with zero maintenance fee, free bill pay services etc. These will be preferred to premium accounts with complex features and fee structures.

Provide easy access to simple financial products and services that can help older adults with low or moderate income to effectively manage a limited budget.
Customized channel offerings
Provide customized digital channel offerings such as easier navigation, large and bright fonts, simple text, and easy access and authentication.

Enable older people to structure their accounts online such that caretakers or relatives are allowed only limited privileges (for example, may only view).
Old age-friendly marketing materials
Miscellaneous
Collect and analyze data such as spending patterns, products used, retirement savings, loans outstanding etc. and use it for rolling out customized products and services for their elderly customers.

Chart out financial protection guidelines that deal with the various aspects of financial health of such customers.

Provide retirement and financial management plans helping the elderly customers to plan their future cash flows as well as meet any unforeseen medical expenses.

Conduct financial seminars to create awareness of products and services relevant to that group and help them make informed financial decisions.

Design senior-friendly bank branches with adequate seating, non-slippery floors, rest room access, railings for support etc.
Final thoughts
With increasing life expectancy, banks and financial institutions have the opportunity as well as the responsibility to serve a growing elderly population (beyond 65 – 70 years) with the right products and services. Banks need to examine the holistic financial needs of their senior customers in the light of a changing retirement structure and provide a framework that ensures financial inclusion and access.
Ease of access to banking services, simply designed products at transparent costs, and the fulfillment of typical and atypical needs will make banks old age-friendly, and establish trust and the much needed financial security among senior customers.