Whatfix
Quicko Technosoft Labs Pvt. Lts.
|
Digital Engagement Channels
Sales and Marketing
Whatfix is a Performance Support Platform that helps businesses accelerate their Product Adoption, ease their User Onboarding, streamline their Employee training and simply their Customer Support.
Watch & Learn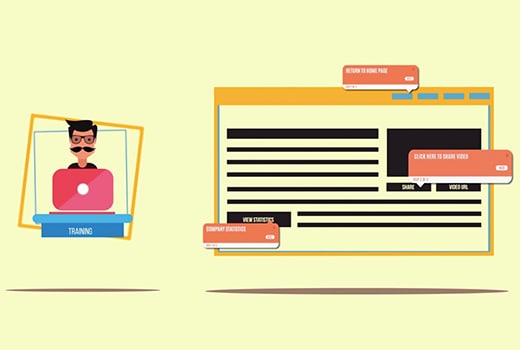 Accelerate Product Adoption With Whatfix
Simplify your end users web experience on your platform with smart real-time interactive walkthroughs. Whatfix enables you to accelerate your Product Adoption, with its 24/7 self-serving interactive guidance that will ease your user onboarding, improve your employee training and cut short your support costs.
Features
Effective User Onboarding
Feature 1 Description Accelerated and effective user onboarding with real-time in-app guidance.
Smarter Employee Training
Live training within the application enabling active learning and on-the-job training.
Reduce Support Overhead
Just-in-time contextual help and guidance to reduce support requests and overhead costs.
Benefits
Whatfix works on the mantra of Design, Engage, and Analyze; a simple three-step process that, when applied, attracts, engages and retains the visitors on any business platform.
Boosts product adoption empowering businesses to get the maximum ROI out of any product.
Auto-generate multi-format content - Video, Slideshow, PDF
Quickens time-to-value for individual software applications.
Optimizes end user training by enabling learning while doing.
Reduces overhead on product support teams enabling self-service support.
Improves users' performance and productivity on individual web applications.