Octane Email Platform
ValueFirst
|
Digital Engagement Channels
Enterprise Email Solutions
ValueFirst's state-of-the-art email, SMS & web-marketing platform Octane offers customized solutions with inbuilt adherence to best practices such as opt-in lists and no spam policies.
Watch & Learn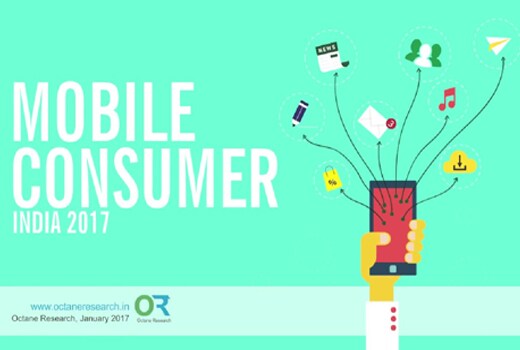 Mobile Consumers Report by Octane 2017
Mobile Consumer India is a detailed study about mobile user trends in India for the year 2017. The insights shared by this report can be actioned upon using Octane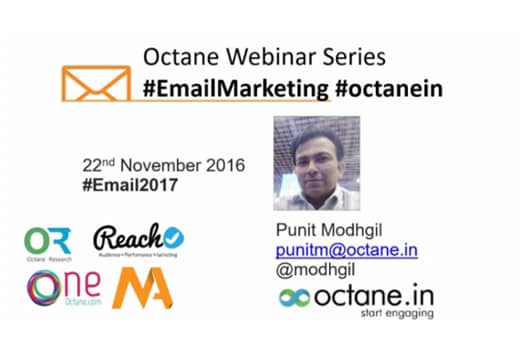 How to Boost ROI and Acquire More Customers?
This video details out e-mail marketing trivia. It covers the future of email marketing, trends, and other factors that can help your email marketing channel grow.

Digital by Default
Digital by Default: Marketing Trends & Forecast 2017 – Key findings from the 7th annual state of online marketing study in India, with an active participation from 400+ leading brands.
App Screens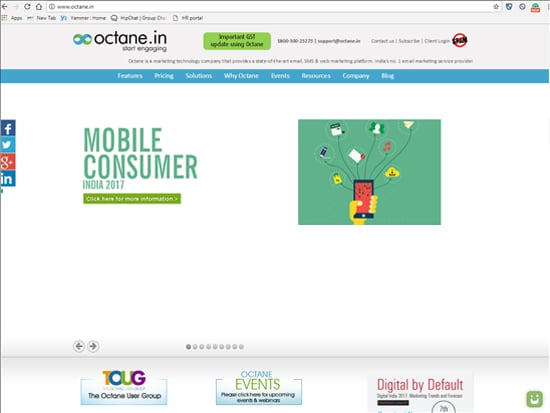 Website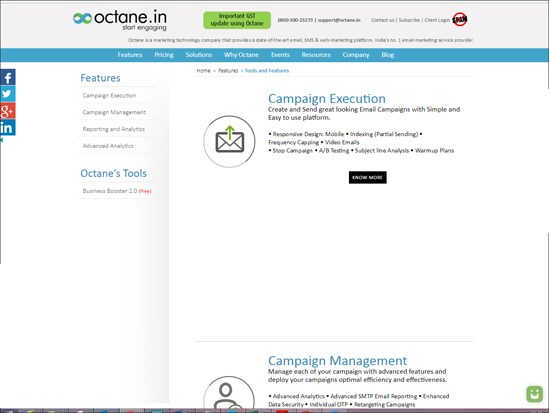 Features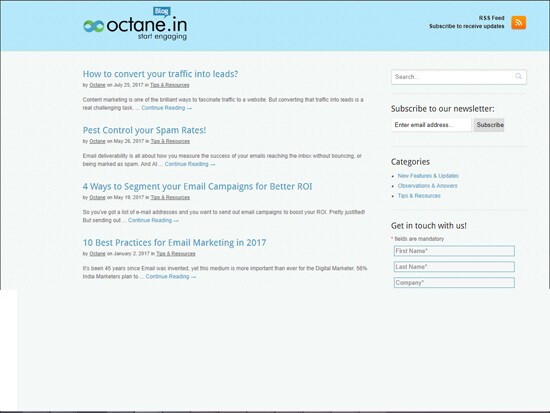 Blogs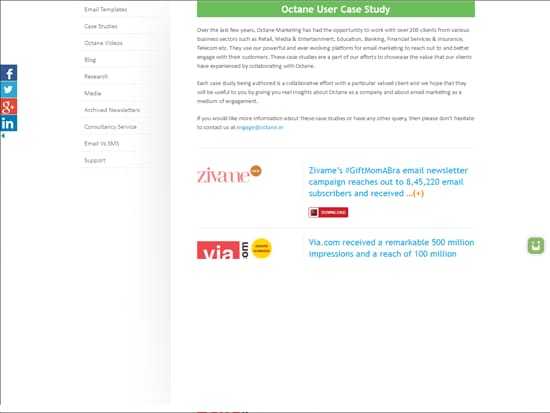 Case Studies and Resources
Features
Campaign Execution
Create and send great looking email campaigns with this simple and easy to use platform
Campaign Management
Manage each of your campaigns with advanced features and deploy your campaign with optimal efficiency and effectiveness.
Advanced Analytics
Maximize the ROI for your email campaigns with smart and advanced tools.
Benefits
Stay alert with the trigger feature
Conditional mailers for business triggers
Compare results to implement what works best for you with efficient A/B testing
Extract reports for the information you require
Suppression list management for regulatory compliance
Avail a free festive email template