Government Business Module
Inspirisys Solutions Limited
|
It is an e-Governance solution for Banks that handles various revenue collections, thrift and savings schemes and welfare schemes on behalf of Government. This provides much needed flexibility to banks to adapt to Government guidelines quickly.
App Screens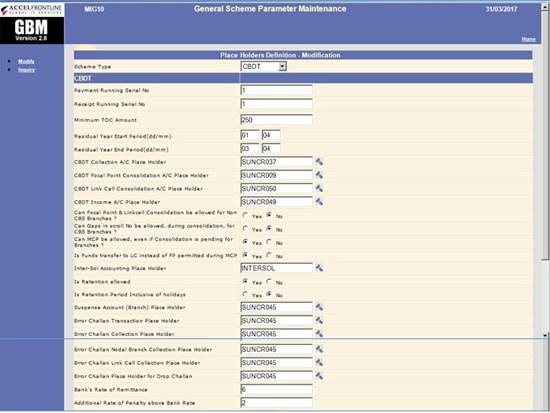 Scheme Parameter CBDT Module
Scheme Parameters of Pension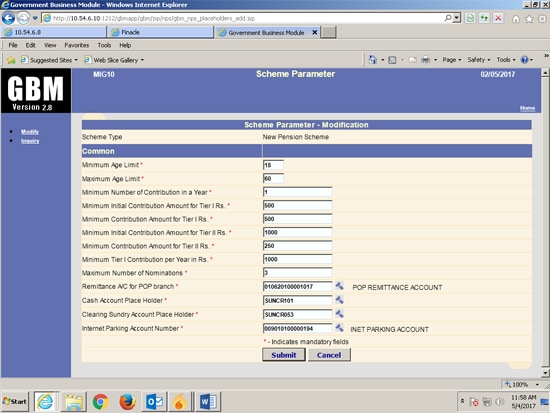 Scheme Parameters of NPS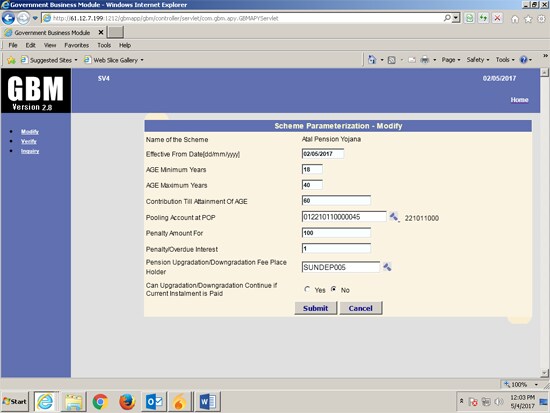 Scheme Parameters of APY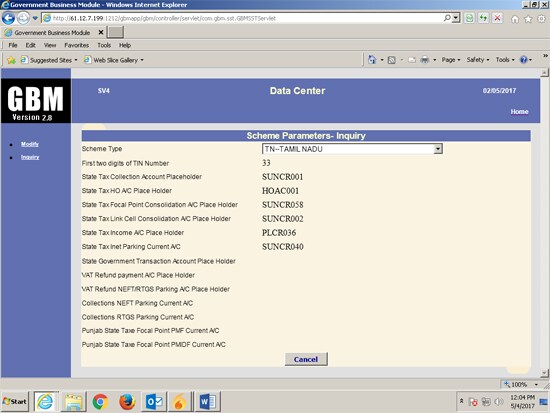 Scheme Parameters State Tax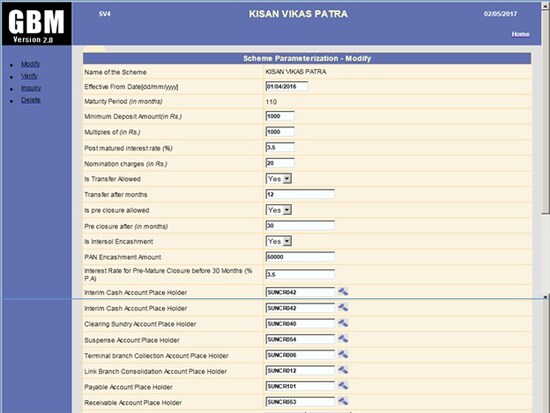 Scheme Parameters of the KVP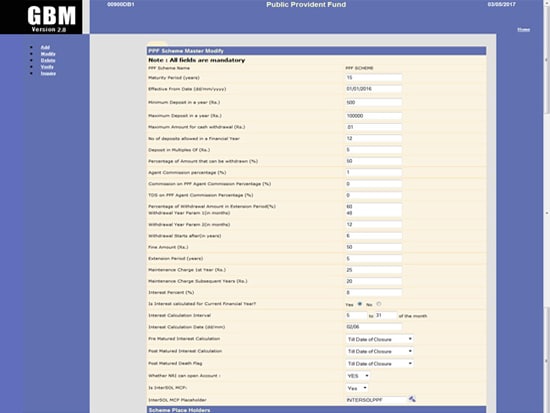 Scheme Parameters of PPF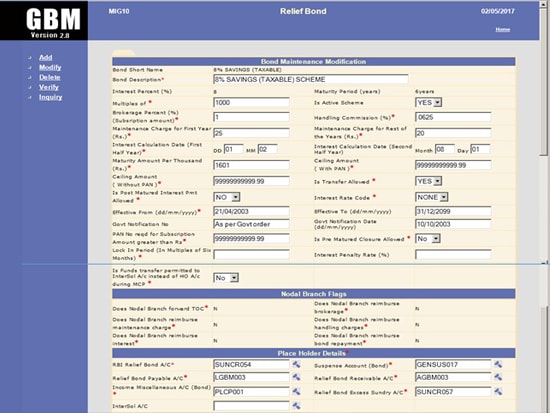 Scheme Parameter Relief Bond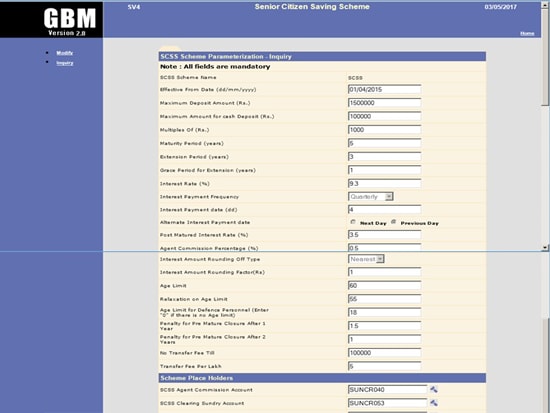 Scheme Parameter of SSA
Features
GBM Advantage
Accurate calculation/processing based on rules set by government
Defining hierarchy based on requirements of the bank/government
Supports ISO 8583 for message control
Seamless integration with Finacle 10.X
On-line bug reporting system (MANTIS)
The GBM Finacle Advantage
GBM application is invoked as a menu option in Finacle
GBM is tightly integrated with Finacle 10.x
Transactions in GBM on verification instantaneously reflect in Finacle CBS
15+ GBM modules that can be parameterized and Integrated with Finacle.
GBM – Credentials
Running smoothly in 21 banks in India including a large pvt. bank
100 % success rate in all implementations
Dedicated helpdesk with professionals qualified in GBM and the banking domain
Handling 50K tax transactions per day, 2 lakh + PPOs every month & 4 lakh + PPF accts
Benefits
Benefit from the extensive support for various government transactions
Generate MIS scrolls in he required format as per your requirements
Benefit from accurate calculation / processing
Plug and play in GBM framework for future modules
Procure the solution as an integrated software or as a standalone application