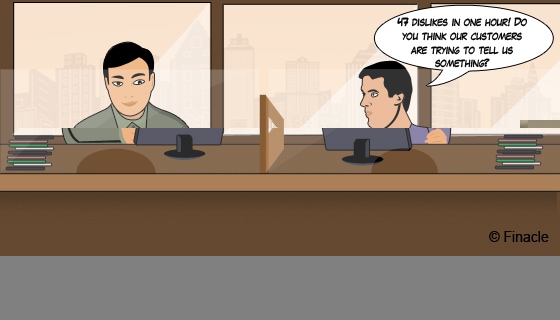 Attrition models typically consider only structured attributes and past behavior of customers to segment them based on their propensity to defect.  However, this methodology has its shortcomings. Specifically, it does not take into consideration the unstructured data, which is generated in customer conversations.  For instance, a customer, while interacting with a bank's customer service agent might show his displeasure with the bank's services and bring it to their notice through chats or messages in Facebook or Twitter.  Frequent incidents of this nature are a good indicator that the customer is ready to defect. Models based on text mining of unstructured data have clearly indicated a strong correlation between certain customer queries and intent to defect.
Analysis of this unstructured data provides useful insights into future customer behavior, which banks cannot afford to ignore. The next generations of attrition models are "blending" structured data from Business Intelligence tools with unstructured customer interactions to create models that are superior predictors of customer behavior. These can be leveraged to good effect. For example, ING Direct Canada has used voice analytics to improve customer retention by 48%. When the Bank used voice analytics to analyze the calls received in its call centers, it found that agents were not able to service customers efficiently. In response, the Bank introduced training programs for their call center agents, which helped reduce attrition.
Today, customers are interacting with their banks though multiple touch points. A bank needs to analyze each interaction to gauge customer sentiment towards its services and devise ways to improve customer experience. The majority of banks rely only on structured data today, but the day is not far off when they will start to realize the importance of unstructured data to understand the voice of the customer.