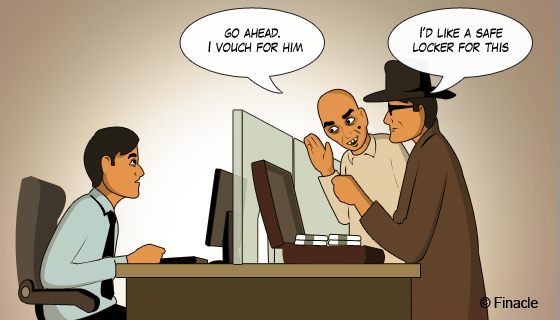 Ill-gotten money often gets circulated in ways that obscure its true source. The effort that goes into ensuring this is referred to as "money laundering." There are measures in place that aim to prevent such spurious activities, risk-based anti-money laundering software being one of them. However, its efficacy and that of other internal bank processes and regulations in preventing frauds is worth scrutinizing.
Before the advent of sophisticated banking technology, banks had simplistic processes and protocols. An introduction of a prospective customer by an existing one usually sufficed for opening a new bank account. Alternatively, the prospective customer had to furnish the requisite documents for identification and address proof, as also any other specific details pertaining to the nature of the account to be opened. The RBI's KYC (Know Your Customer) guidelines are an extension of this very concept, albeit digitized and more streamlined. Despite the stringent norms, audits and regulations, there remain instances of fraud and forging of documents.
Banks, regulatory bodies and software providers work tirelessly to ensure transparency and prevent crime and fraud in the banking system. However, banks tend to get overzealous when it comes to expanding their customer base. This increases their vulnerability, making it easier for unscrupulous elements to take advantage. Stringent checks, smart and intuitive processes and vigilant staff can help detect anomalies in banking transactions and raise a red flag when things are amiss.