Today, mobile banking is the toast of the banking world.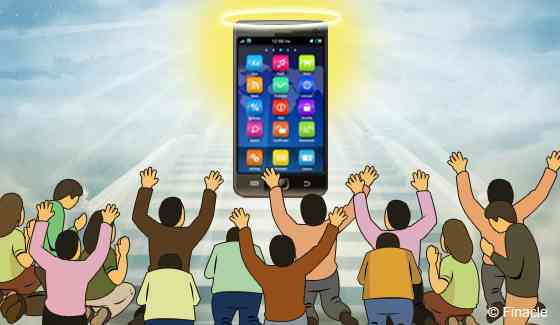 Why? Because it is more than just a channel, an interface, another window to customers. Indeed mobile banking has the potential to change the future of banking itself. And the lives of those excluded from the mainstream of branch banking.
Consider a market like India, where 40% of the population is unbanked, but 70% will have access to a mobile phone by 2016, as per Gartner. The mobile has emerged as a viable tool of financial inclusion. What it needs is support, in the form of government policymaking and product innovation, to realize its potential.
For instance, a way to link mobile subscriptions to KYC requirements. Or innovative products and services, which can be accessed even by those who don't have smartphones or 3G connections.
A banking transformation project from Colombia serves as a good model. There, banks use special POS machines to reach the unbanked population, even in the remotest areas. These POS machines, which are installed inside small stores across the country, are linked to the banks' core banking systems. They are used widely by store customers to access accounts, make deposits and withdrawals, pay bills, or complete account to account transfers, etc.
Can we borrow the concept to create conveniently located banking outlets, not as POS terminals, but as mobile banking applications, a "bank in a phone", if you will, at every merchant establishment, however small?
Here's another idea – mobile banking that's not only for banks. In countries like Kenya, mobile network operators have demonstrated that they are more than capable of providing financial services such as remittances and bill payments, to a massive customer base. Non-banking entities, such as consumer product companies (with their extensive distribution networks) or local businesses (which are rooted within the community) can also participate in mobile banking, in partnership with telecom operators and banks.
Indeed, the success of companies like PayPal has proved that payment services need to fall within the domain of banks only. Non-bank entities like PayPal add to the competitiveness and efficiency of the financial system. More such mechanisms are needed, especially in unbanked areas.
And what about mobile banking that's more interactive and easier to use by customers who aren't very tech savvy? Countries like the U.S. have interactive ATMs; developments such as Siri hold out the promise of a similar journey for mobile banking.
Last but not least, is the mobile wallet. The wallet has every chance of revolutionizing banking for the masses, who have neither bank accounts nor deposit lockers nor credit cards, but do have a basic mobile phone.
Let's drink to that.