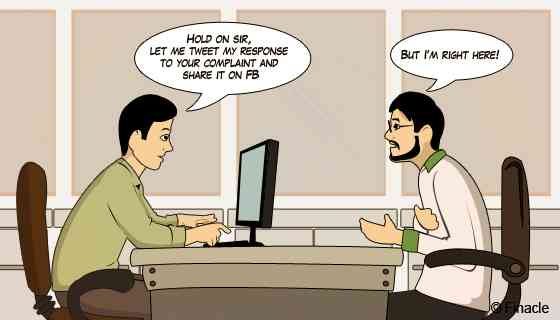 That social media has taken the virtual world by storm is a foregone conclusion. What is surprising, though, is the changing attitude of employers towards their employees' preoccupation with it. Once seen as a distraction at the workplace, employers today are increasingly encouraging their employees to network via social media sites – an impressive 55% of US employers, to be precise, going by a recent survey by Regus. Other numbers thrown up by this survey suggest that 47% of businesses in the US are using social media to generate new business and that 38% of businesses spend up to 20% of their marketing budgets on social networking activities. And justifiably so.
Despite being recent entrants in the Internet space, social media channels have achieved unprecedented success. These numbers are further testimony to this growing phenomenon:
Consumers spend more time online on social networks than on any other category of sites – approximately 20% of time via personal computer and 30% of time via mobile. Time spent in social media increased 37% in the US, touching 121 billion minutes in July 2012 compared to 88 billion a year before. And as of May 2012, Facebook had a user base of 901 million.
Twitter's story is no different, with 37,033,000 unique PC visitors and 22,620,000 unique mobile app visitors last year. It averages almost 40 million tweets per day. Pinterest and Google+ clocked 27,223,000 and 26,201,000 unique PC visitors and 14,316,000 and 9,718,000 unique mobile app visitors respectively.
One billion iPhone applications as of June 2011; YouTube becoming the second largest search engine worldwide; and one in six students of higher education enrolled in an online curriculum – all point to just the tip of the social media iceberg. There are different ways in which enterprises can turn these numbers to their advantage.
The CRM solution of an enterprise can be enhanced to link with social media to enable interaction with customers, albeit indirectly. From addressing customer queries to collecting opinions and comments, companies can improve customer service immensely. Monitoring referral traffic from these sites would help target prospective customers. Tracking competitor activities can aid decision making. Social media can also serve as a useful channel to run interactive promotional campaigns on and track responses. For instance, capturing the number of "likes" and "shares" on Facebook can help in lead generation. Also, companies can easily collect and maintain customers' social media ids in their database.
Given the sheer volumes and vast reach of social media sites, companies have everything to gain by integrating their CRM functions with them.