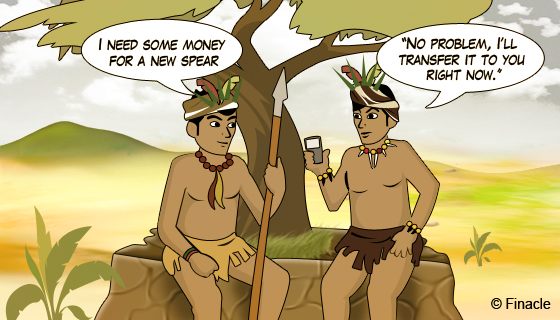 Contrary to popular belief, rural financial institutions worldwide are generally profit-making ventures, regardless of size or scale of operation.There are 4,500 cooperative banks in Europe with more than 60,000 branches with a strong rural presence. Raiffeisen Zentral Bank, Austria, is a pioneer in German rural banking with over 12 million clients. France's Crédit Agricole, which merged with CréditLyonnais in 2003, is a global, full-service universal bank, with a stronghold in rural France.
The Norinchukin Bank in Japan, through a multi-level system of 16,000 outlets, regulates the banking functions of nearly 5,000 cooperative organizations. Agricultural Bank of China has nearly 25,000 branches across rural and urban areas.
Emerging markets like India and China hold huge potential for rural banking as a sizeable chunk of their population lives in rural areas. In India, SKS Microfinance has nearly 700 branches and has covered 1.6 million customers in 20,000 villages and slums since its launch in 1998. It sustains a monthly growth of 30 branches and 1,30,000 customers.
A three-way mantra for rural success goes somewhat like this:
Renewal of sustainable community-focused banking.

Expansion and enhancement of network value.

Evolution from basic banking to broader financial solutions.
Rural markets pose several challenges, including low consumer awareness of banking, and high cost of reach. Financial institutions need to veer away from branch banking in a rural set up and channelize investments towards developing alternative methods of banking.  New age channels can take banks to the doorstep of the rural customer, as the following examples show:
Mobile telephony has penetrated the remotest corners of the world with banks and telecom companies experimenting with mobile banking models, especially in developing countries.  In Kenya, Vodafone has attracted 2.3 million customers to its M-Pesa service, which enables customers to transfer money via mobile phone and agent network.  In developing countries, in the absence of branch infrastructure in rural areas, high volumes of low-value transactions are facilitated through mobile banking and non-bank retail agents.
Low levels of income and literacy both, limit the rural users' exposure to digital technology.  It is therefore important to simplify rural banking technology and make it user friendly.  Some desirable features are:
Use of voice biometrics for authorization.

No text input.

Output display in local language.

Low-cost basic mobile phone on which external applications cannot be installed.

Use of audio-based interface for instructions.

Use of Voice + Green Key + Red Key + Numeric Keypad as input.

Design for small screen sizes like 128 x 128, 128 x 160, 176 x 220.
Some other channels relevant to the rural scenario are:
Biometric Enabled Handheld Devices:
With this handheld device, agents can collect cash and process other transactions like loan disbursement. Even an uneducated customer can authenticate the transaction by swiping a finger on the device, to decrease the likelihood of fraud.
ATM:
Voice-enabled and biometric, interactive ATMs can be customized to guide users with images rather than text, to deposit and withdraw low denomination currency.