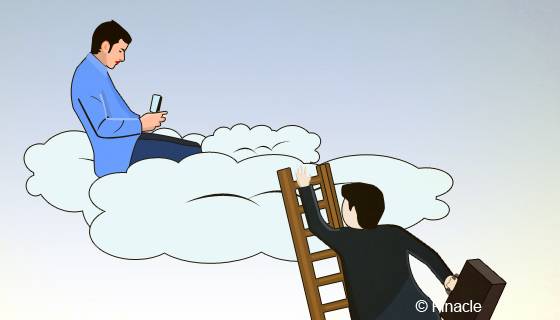 Capital is expensive, compliance is exacting, competition is intense and customer dynamics have changed – that, in brief, is the 'New Normal' in banking. As the pressure on margins and profitability mounts, banks will have to review and streamline existing operating structures to increase efficiency and productivity. Most importantly, being customer-centric is now more compulsion than choice in the new order of things.
But there's been a radical shift in customer needs, preferences and behavior. Customers don't bank the way they used to. Virtual banking, be it online or mobile, is the channel of choice. Social media has significantly altered their information search and consumption patterns. Banks are also being challenged by rank outsiders with business models built around contemporary technologies and customer attitudes. There are financial intermediaries offering disaggregated banking services and personal financial management applications. Virtual-only banks targeted at the digital natives have become a significant niche. And technology powerhouses are muscling into the payments space with cutting edge m-commerce and mobile wallet solutions.
To compete effectively, banks need to reinvent their operating and business models and the cloud can play a transformational role in helping adapt to the new conditions. The cost, flexibility and scalability of the cloud model can enable them to reconfigure banking operations around changing customer dynamics. This will mean faster development and seamless delivery of omni-channel products and services that conform to the expectations of the new demanding customer.
The cloud is already revolutionizing the customer engagement model in banking.  A smartphone app from Spanish bank BBVA allows customers to transfer money to anyone by enabling withdrawal using a secret code sent via SMS. Commonwealth Bank of Australia has a mobile property guide app combining mobile augmented reality with real-time property information to help buyers. DenizBank customers in Turkey can now use its Facebook branch to manage accounts, transfer funds and apply for new products.
But the biggest impetus to customer-centricity will come from cloud-enabled big data analytics. The ability to parse huge volumes of structured and unstructured customer data, in real-time, can help banks personalize and pitch offerings even at the level of individual customers if required.
Operational excellence, innovation and an acute customer focus will be central to the banking sector's ability to thrive in the 'New Normal'. And the cloud has the potential to be a key enabler of all three.