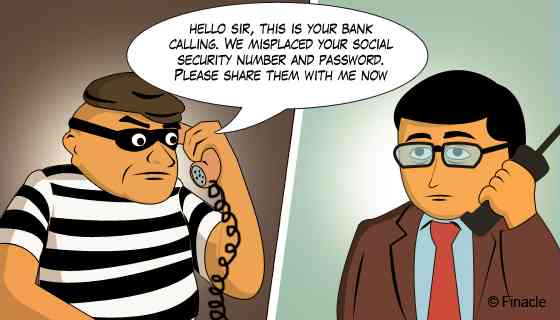 In this day and age where self-worth is measured in the number of Smartphones one has owned and lost, I was finally making the transition from "have not" to "have." Having successfully placed an online order for a Smartphone, I was in self-congratulatory mode when disturbing thoughts cropped up regarding the prudence of using my credit card on a practically unknown website. Followed by the inevitable question, "Is my bank doing enough to protect me from fraud?"
Giant strides in banking technology have simplified banking in no small measure. A tap on the Smartphone allows one to make payments, all thanks to Near Field Communication (NFC) technology that enables wireless transmission of digital data over short distances. With newer payment technologies mushrooming, banks and regulatory authorities must closely examine the security aspects and implications of each of these; convenience should not be at the cost of security.
Banking fraud has existed for as long as banking itself, evolving constantly to keep pace with change. Yesteryear frauds like cheque forgeries, card scams and insider threats have given way to newer ones with fancy names, including ATM skimming, phising, vishing, smishing and whaling. What is not so fancy, however, is the victim's direct loss and its compounded impact on the system. Emergence of smart, sophisticated technologies has not deterred fraudsters who always manage to stay one step ahead. The need of the hour, therefore, is a robust security mechanism to complement state-of-the-art transaction technologies.
Overdependence on technology is the bane of this age. While we cannot retrace our steps and become "less" advanced, there are ways to mitigate, if not totally eliminate, security threats. Banks need to increase manual security checks, create customer awareness with appropriate training where necessary, strictly adhere to compliance norms during customer acquisition and retention, and so on. Fraud management is inherent to banking operations, and prevention and detection should form the core of the system. Prevention protocols should detect and foil any attempts at fraud even before they are perpetrated, while detection measures should identify ongoing fraud before it snowballs.
Banks must continually analyze fraud trends, scan industry best practices, stress on customer and employee education and actively reevaluate their fraud management strategies to ensure preparedness at all times. Those failing to do so may end up paying a huge price, quite literally.